Help zorgboerderij de Pompoen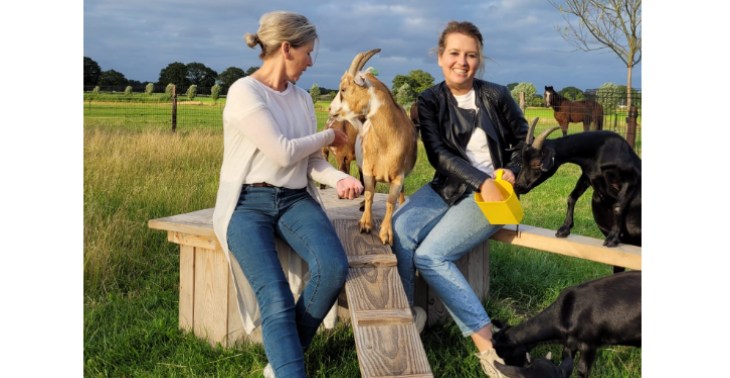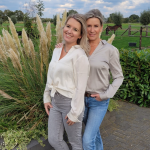 Share this fundraiser via:
Vanuit maatschappelijk belang is ons bijzondere project ontstaan. Helpt u mee met het opstarten van zorgboerderij de Pompoen
Lieve lezers van dit bericht. Wat fijn dat u de tijd en moeite neemt om dit te lezen. Wij willen u graag iets vertellen over ons bijzondere project. Namelijk het opstarten van een dagopvang/zorgboerderij voor mensen met een verstandelijke beperking (of ook wel uitdagingen), mensen met een vorm van dementie en ouderen die zich alleen en/of eenzaam voelen.
Wij zijn Gea Schoolderman (57 jaar) en Charlene Assink (32 jaar), moeder en dochter. Beiden werkzaam in de zorg en met al jaren de droom om een zorgboerderij te starten. Na het lezen van het boek van Teun Toebes (VerpleegThuis) wisten wij het zeker, we gaan het gewoon doen. Wij willen namelijk graag iets extra's betekenen voor de maatschappij. Een verandering in de zorg. We willen een plek vormen waar we mensen de ruimte kunnen geven waar ze er toe doen en mogen meedraaien in de maatschappij. Een plek waar ze niet hele dagen op hun stoel zitten en wachten tot er tijd voor ze is, maar juist een plek waar de tijd, ruimte en aandacht er gewoon is. Een plek waarbij we kunnen bijdragen aan het langer thuis blijven wonen bij hun partner/geliefden. Een plek waar familie ziet dat hun partner een fijne dag invulling heeft en zij zelf even ontlast worden. Een plek waar zeggenschap voorop staat. Waar regie op eigen leven niet bijzonder is, maar normaal, omdat iedereen hier recht op heeft ongeacht je diagnose. Een plek waarbij ik mezelf af vraag: " Zou dit een plek zijn waar ik mij thuis voel? En waar ik word behandeld als volwaardig?"

In Februari openen wij de deuren van onze plek: "Dagopvang de Pompoen" met als slogan: De plek waar we er allemaal toe doen. We zijn al enorm dankbaar met hoe ver we zijn. Er is een prachtige locatie in Enter aan de Ypeloweg waar wij kunnen starten met onze dagopvang. Echter moet deze ruimte nog verder ingericht worden. We hebben al vele diertjes rondlopen waar we voor zorgen en de moestuin die nog aangelegd moet worden inclusief een mooie pluktuin. Want los van de zorg en welvaart voor de mens, willen we ook ons steentje bijdragen aan zorg voor dier en natuur. Wij staan ingeschreven bij coöperatie Boer en Zorg. Er komt veel bij kijken, tijd en geld. Maar dit alles hebben wij er voor over om bij te dragen aan een betere toekomst! En we willen jou vragen ons hierbij te helpen?

Het geld dat wij inzamelen d.m.v. deze actie zal gebruikt worden voor de inrichting van de ruimte waar we de mensen willen ontvangen. Elke donatie is welkom, maakt niet uit groot of klein.
U kunt alle voortgang volgen op onze Instagram en facebook pagina onder de naam: Dagopvang de Pompoen. Ook is onze website gereed; www.dagopvangdepompoen.nl
Als u vragen hebt kunt u mailen naar: info@dagopvangdepompoen.nl
U helpt niet alleen ons, maar u geeft hiermee een hele mooie kans aan de toekomst van veel mensen en alle mensen die onze hulp nu nodig hebben. Als blijk van dank vanuit ons willen we jullie laten weten dat jullie altijd welkom zijn voor koffie, thee of gewoon de aanwezig en gezelligheid. Alvast heel erg bedankt!
Lieve groetjes, Gea en Charlene
Fundraiser organised by:

Charlene Assink