Help Eddie naar een pijnloos leven!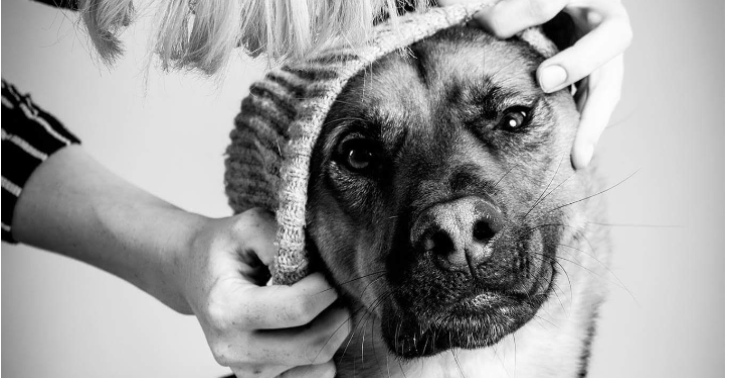 Share this fundraiser via:
Eddie, trouwe viervoeter, therapiehond, en vriend van iedereen, moet een nekoperatie ondergaan om verder te kunnen leven
Voor zij die hem kennen, moet ik niet vertellen hoe een fantastische hond Eddie is. Doorheen de jaren steunt hij ons, maar nog vele anderen door gewoon zichzelf te zijn: De hond die naar je toe loopt als je huilt, de hond die als 'n gek door het water racet, de hond die weet hoe hij keukenkasten of ijskasten openkrijgt, zelfs met kinderslot. De hond waar iedereen voor staat te springen om er mee te wandelen, te knuffelen of gewoon te aaien.
Een hond die we heel erg missen. Momenteel kruipt hij bang onder de bank of onder moeders rokken. Twee wervels in zijn nek staan slecht, de ligamenten er tussen zorgen ervoor dat ze soms, plots de zenuw raken waardoor hij op onverwachte momenten een harde pijnscheut krijgt. Hij durft niet meer lief zijn omdat hij niet begrijpt vanwaar de pijn komt en denkt dat wij hem pijn doen.
Het probleem komt normaal alleen bij chihuhua's voor, maar Eddie kiest graag de speciallekes. Het valt op te lossen door de twee wervels aan elkaar vast te maken met plaatjes. één operatie… maar wel een dure.
Door de pijnscheuten, maakt hij snelle bewegingen, die er voor gezorgd hebben dat hij vorige maand een maagkanteling opliep. Die operatie en de kosten van de MRI hebben ons doen verschieten en maken deze operatie extra duur.
Voor zij die mij kennen: jullie weten dat ik niet snel iets zal vragen voor mezelf, maar Eddie is wat me door weer en wind rechthoudt en ik wil er alles aan doen om hem het beste leven te geven. En deze operatie is een nodige keuze om hem een leven te kunnen geven.

Kan je een centje missen? Groot of klein? Maak er gerust mijn kerst-, verjaardag-, Pinksteren-kado van. Alle steun is heel erg welkom <3
Fundraiser organised by:
Ayke Gubbels