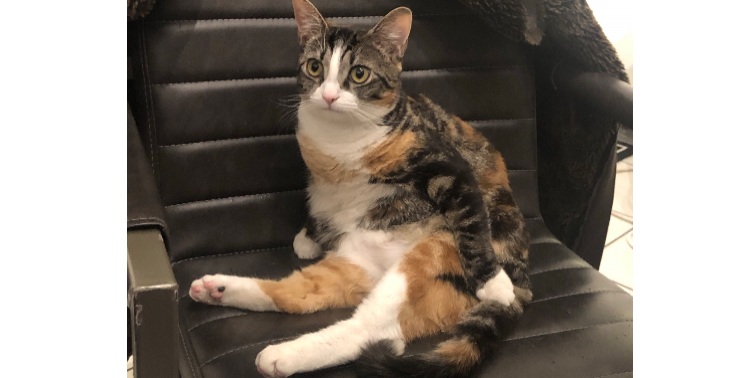 Share this fundraiser via:
Dit is Aagje, zij heeft een operatie aan haar heupen nodig zodat ze geen pijn meer zou hebben.
€0
of
€1,900
raised
Be the first to support this fundraiser!
Dag iedereen,
Dit is Aagje. Aagje is nu bijna 11 maanden oud en ze is altijd een heel stille, rustige kat geweest, althans dat dachten we... Vorige week miauwde ze constant van de pijn, dus hebben we foto's laten maken van haar heupjes. Nu blijkt het dat ze heupdysplasie en artrose heeft. Ze heeft dus constant pijn en moet dan ook zo snel mogelijk geopereerd worden aan beide heupjes.
Deze operatie noemt: femurkophalsresectie (hierbij worden de heup kop en -hals van een of beide bovenbenen afgezaagd). Het doel van deze operatie is dat er geen bot-op-bot contact meer is en dus geen pijn.
Helaas is deze operatie voor ons momenteel echter veel te duur, aangezien ze minstens 1900 euro gaat kosten.
We hopen dat jullie ons willen helpen om het dragelijker te maken voor onze kleine schat ❤️
Fundraiser organised by:
Bieke Vandevelde
Be the first to support this fundraiser!
Show all donations