The fundraiser has passed it's end date.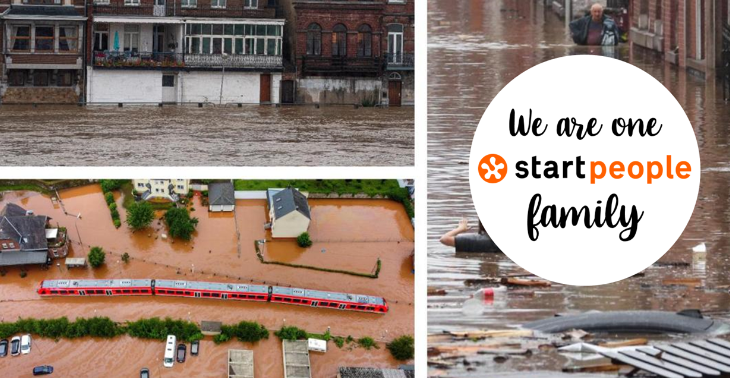 Share this fundraiser via:
2 colleagues of our Start People Family have been impacted by the flood of last week. We try to help them build up the basics
€0
of
€11,000
raised
Fundraiser will run till 16/09/21
It is not possible to donate anymore
Twee van onze collega's zijn zwaar getroffen door het noodweer. Als werkgever zorgen we ervoor dat ze niet in de kou blijven staan, maar via deze weg willen we hen een extra duwtje in de rug geven. Als je niets meer hebt, kunnen alle kleine beetjes helpen. Elke gift is dus meer dan welkom. Dankjewel!
Deux de nos collègues ont été sévèrement touchés par les intempéries. En tant qu'employeur, nous veillons à ce qu'ils ne soient pas laissés pour compte, mais par cette action, nous voulons leur donner un coup de pouce supplémentaire. Lorsque vous êtes totalement démunis, chaque petit geste compte. Tout don est donc plus que bienvenu. Un grand merci !
Fundraiser organised by:
Ann Martens
Fundraiser will run till 16/09/21

Donate Now
It is not possible to donate anymore
Show all donations