Renovatie voor mijn woning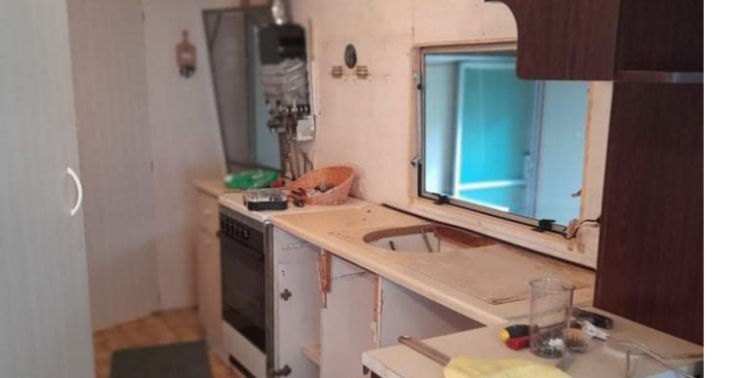 Share this fundraiser via:
Wij zouden graag onze woning afwerken zodat wij een onderdak kunnen hebben. Wij ontbreken de centjes voor onze renovatie
Koppel van X18 en M22.
Beste,
Wij hebben in het verleden een woning gekocht maar deze was niet in orde. Deze moest namelijk gerenoveerd worden.
Na het afbreken van de stukken die gerenoveerd moesten worden kregen wij plotseling onverwachtse facturen. Dit heeft een hele grote hap genomen uit ons capitaal.
Met al onze spaarcentjes weg kunnen wij onze renovatie niet verder zetten. We hebben geen douche of wc, geen wasbak, geen verwarming, geen keuken en ons bed is een matras op de grond in een koude kamer.
Met jullie hulp kunnen wij onze woning af maken en ervoor zorgen dat wij terug een normaal leven kunnen leiden. Terug elke dag een maaltijd kunnen eten. Een plaats om ons vaker te kunnen wassen.
Help ons alstublieft
Couple of X18 and M22.
Dear,
We have bought a house in the past, but it was not in order. This had to be renovated.
After breaking down the pieces that had to be renovated, we suddenly received unexpected invoices. This has taken a very large bite out of our capital.
With all our savings gone, we can't continue our renovation. We have no shower or toilet, no sink, no heating, no kitchen and our bed is a mattress on the floor in a cold room.
With your help we can finish our home and ensure that we can lead a normal life again. Being able to eat a meal every day. A place to wash ourselves more often.
Please help us
Fundraiser organised by:
Jargo Vandeweert