Please support extensive Lab testing and treatment for C.I.R.S.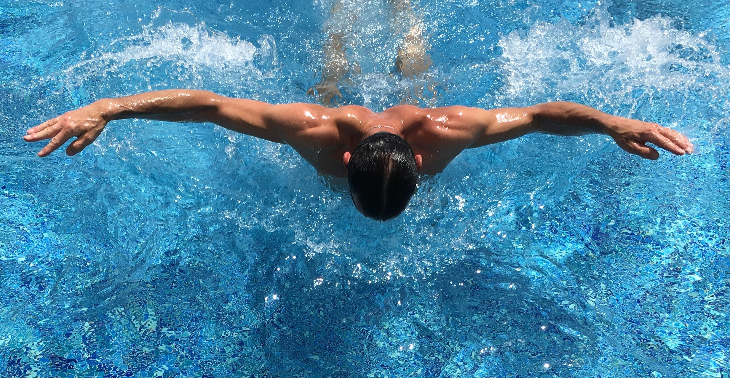 Share this fundraiser via:
C.I.R.S. or Chronic Inflammatory Response Syndrome is my hyperactive immune system damaging tissue in my entire body & brain.
Hello dear friends,
I was a super sporty and active young guy in his thirties, member of a swimming club, also played water polo every week, went skiing and enjoyed life every day!
Until 2014 I started to feel systematically about 50 immune reactions, a kind of MCAS-Histamine Intolerance of inflammations that alternates from mild to heavy: from my digestive system to my joints, bone, and muscle tissues, to my brain, sinuses, lungs, it affected me everywhere in my body.
Short-term memory problems, brain fog and other cognitive impairments were the worst.
MCAS and Histamine Intolerance were the first diagnoses. Later followed by SIBO, leaky gut and IBS. I had to stop all sports and accept rest. Sometimes in bed with painkillers and in tears.
Today I am 43 years but sometimes feel like I am 75 years. I have been struggling for 7 years now, have lost all my savings, had to stop my self-employed job, 2 years later my health insurance stopped insuring me, luckily I was well taken care of by my best friend Didier and he was able to insure me on his health insurance (Mutuelle).
I currently live with only 715€ (+25€ covid premium) from the OCMW/CPAS to survive and pay the basics (food, mobile phone subscription, medication) whereafter no money was left for anything else.
I have consulted dozens of Doctors and Professors in UZ and private clinics, sometimes waiting up to 6 months to learn that they can NOT help me, most do not know or recognize my illness because it affects so many systems and shows so many symptoms.
Some doctors have also misdiagnosed me with a treatment that did not help and cost a lot. During those 7 years I think I have already paid over 10,000 euros in fees, laboratory tests and medication.
In 2021 Rosaria Nithart, a Naturopat in France, who studied at several renowned Universities in Australia has already helped me a lot. SIBO treated, better digestion and better liver function for the detoxification/methylation. We found out that my colon inflames too much and that it's best to first treat CIRS and then the IBS.
Until recently, a Doctor in "Functional Medicine" gave me a big fresh dose of HOPE prescribing a 4-step plan of thorough laboratory Testing of all possible causes. (Lyme, co-infections, heavy metals, mycotoxins,…)
According to the doctor, the origins of my multi-system inflammations are linked to my immune system and more specifically to C.I.R.S.
Once this is treated my MCAS and Histamine Intolerance will disappear on its own.
Functional medicine focuses on the immune system, any infection or toxicity can make the immune system hyperactive.
I am now looking for full support so that I can have all these laboratory tests taken. Afterwards I will have to undergo a treatment for those positive tests.
All diagnosis tests are a total of €2.668.15
Doctor's fees are €187.50/hour x 8 = €1500
Medication treatment and re-testing estimated at €800, but it could add up.
I can provide more information on request.
I am eternally grateful to all of you when I will be able to reclaim partial of in full my vitality and energy back.
If there is a surplus, I wish to spend this on a Belgian information website about C.I.R.S., MCAS and Histamine Intolerance so that others can find their way more quickly to a treatment.
At the end of my treatment I would also like to organize a meeting in Brussels as a THANK YOU for your crowdfunding support.
With gratitude,
Tom
Bonjour chers amis,
J'étais un jeune trentenaire super sportif et actif, membre d'un club de natation, je jouais aussi au water-polo toutes les semaines, je faisais du ski et profitais de la vie tous les jours !
En 2014, j'ai commencé à ressentir systématiquement une cinquantaine de réactions immunitaires, une sorte d'inflammation (MCAS-Histaminique) qui alterne de léger à violant: depuis mon système digestif, les articulations, les os, les tissus musculaires, jusqu'à mon cerveau, bref, partout dans mon corps. Les problèmes de mémoire à court terme, le brouillard cérébral et d'autres troubles cognitifs étaient les pires.
Le MCAS et l'intolérance à l'histamine ont été les premiers diagnostics. Plus tard aussi SIBO, leaky gut et IBS. J'ai du arrêter tout sport et accepter le repos. Parfois au lit avec des anti-douleurs et des larmes.
Aujourd'hui j'ai 43 ans et cela fait maintenant 7 ans que ma vie n'évolue plus, j'ai perdu toutes mes économies, j'ai dû arrêter mon travail d'indépendant, 2 ans plus tard ma mutuelle a arrêté mon assurance maladie, heureusement j'ai été bien pris en charge par mon meilleur ami Didier et il a pu m'assurer sur sa mutuelle.
Je vis actuellement avec seulement 715€ (+25€ de prime covid) du CPAS pour (sur)vivre (nourriture, abonnement GSM, médicaments et tout est parti).
J'ai consulté des dizaines de médecins et de professeurs en CHU et dans des cliniques privées, attendant parfois jusqu'à 6 mois pour apprendre qu'ils ne peuvent PAS m'aider, la plupart ne (re)connaissent pas ma maladie car elle affecte tant de systèmes et montre tant de symptômes.
Certains médecins m'avaient également mal diagnostiqués avec un traitement qui n'a pas aidé et qui a coûté cher. Je pense durant ces 7 années avoir déjà payé environ 10.000€ d'honoraires, d'examens de laboratoire et de médicaments.
En 2021, Rosaria Nithart, Naturopate en France, avec des formation aux Universités renommées en Australie m'a déjà beaucoup aidée. SIBO résolu, meilleure digestion et meilleur fonctionnement du foie pour la détoxification/méthylation. L'IBS ne peut être traité qu'après le traitement du CIRS.
Récemment, un médecin en «médecine fonctionnelle» m'a donné une grande nouvelle dose d'ESPOIR. D'abord faire une enquête approfondie en laboratoire sur toutes les causes possibles. (Lyme, co-infections, métaux lourds, mycotoxines,…) Selon le médecin, les origines de mes inflammations multi-systémiques sont liées à mon système immunitaire et plus précisément au C.I.R.S.
La médecine fonctionnelle se concentre sur le système immunitaire, toute infection ou toxicité peut rendre le système immunitaire hyperactif. Une fois guéri de CIRS, les symptômes secondaires comme MCAS et Intolérance a l'histamine devraient disparaîtres.
Je recherche maintenant une prise en charge complète pour que je puisse faire passer tous ces tests de laboratoire, et pour les tests positifs je devrai suivre un traitement adapté.
Tous les examens de diagnostic sont au total de 2.668,15€
L'honoraire du Docteur: 187,50 €/heure x 8 (estimation) = 1.500€
Traitement médicamenteux et refaire quelques examens estimés à 800€, ceci pourraient s'additionner.
Je peux fournir plus d'informations sur demande.
Je vous suis éternellement reconnaissant à tous quand je peux récupérer ma vitalité et de l'énergie, partiellement ou complètement.
S'il y a un surplus, je souhaite le dépenser sur un site belge d'information sur le C.I.R.S., MCAS et Intolérance à l'histamine, afin que d'autres puissent s'orienter plus rapidement vers un traitement.
A la fin de mon traitement j'aimerais aussi organiser une rencontre sur Bruxelles en vous remerciement pour votre soutien au crowdfunding.
Merci d'avance pour votre aide,
Tom
Pour Français: sélectionnez l'onglet Langues en BLEU vers le Français.

For English: click the BLUE Language tab.
If you don't trust this website, please call or email me for proof of authenticity, thank you for your trust. Tom
+32.492.839.007 tom.m.ackaert@gmail.com

Hoi Lieve vrienden,
Ik was een super sportieve en actieve jonge dertiger, lid van een zwemclub, deed ook wekelijks Waterpolo, ging skiën en genoot elke dag van het leven!
Tot in 2014 ik stelselmatig over de 50 immuun reacties begon te voelen, een soort histamine-MCAS ontstekingen die zich afwisselen van mild tot sterk: van mijn spijsverteringsstelsel, gewrichten, bot, spierweefsels, tot in mijn hersenen, kortom overal in mijn lichaam. Korte termijn geheugen problemen, brain fog en andere cognitieve aantastingen waren het meest akelig.
MCAS en Histamine Intolerantie waren de eerste diagnoses. Later ook SIBO, leaky gut, IBS erbij. Ik heb alle sport moeten stoppen en rust moeten aanvaarden. Ik ging minder en minder naar sociale activiteiten, soms in bed met pijnstillers en tranen. De dagen dat het beter ging waren te weinig of te kort.
Ik ben vandaag 43jaar, sukkel nu reeds 7 jaar met dit, ben al mijn spaargeld kwijt, m'n job als zelfstandige moeten stopzetten, 2 jaar nadien heeft mijn ziekenfonds mijn ziekteverzekering gestopt, gelukkig door m'n beste vriend Didier goed opgevangen en mij kunnen verzekeren op zijn ziekenfonds.
Momenteel leef ik met maar 715€ (+25€ covid premie) van het OCMW om te (over)leven (gezonde voeding, gsm abo, medicatie en alles is op).
Ben bij tientallen Dokters en Professors op consultatie geweest in UZ en privé klinieken, soms tot 6 maanden wachten om dan te vernemen dat men mij NIET kan helpen, de meesten (her)kennen mijn ziekte niet.
Sommige artsen hadden ook een verkeerde diagnose gesteld met een behandeling die niets hielp en véél gekost heeft. Ik denk over de 10.000€ al te hebben betaald aan erelonen, laboratoriumonderzoeken en medicatie in die 7 jaren.
In 2021 heeft Rosaria Nithart, een Naturopate in Frankrijk, met opleiding aan enkele gerenommeerde Uniefs in Australië mij al een goed stuk vooruit geholpen. SIBO behandeld, betere vertering en betere leverfunctie voor de ontgifting/methylatie. De IBS kan pas behandeld worden nadat CIRS behandeld is.
Begin dit jaar een Doktor in "Functionele geneeskunde" gevonden die mij een flinke dosis HOOP gaf. Eerst zeer grondige Labo onderzoeken doen van alle mogelijke oorzaken. (Lyme, co-infecties, zware metalen, mycotoxines,…). Volgens hem zijn de origines van mijn multi-systeem inflammaties gelinkt met mijn immuun systeem en meer bepaald met C.I.R.S.
Eens dit behandeld is zouden mijn MCAS en Histamine Intolerantie vanzelf verdwijnen.
Bij Functionele geneeskunde staat het immuun systeem centraal, elke infectie of toxiciteit kan het immuun systeem hyperactief maken.
Ik zoek nu volop steun zodat ik al deze Laboratorium testen kan laten afnemen, voor de positieve testen zal ik dan een aangepaste behandeling moeten ondergaan.
Alle diagnose testen zijn totaal 2.668,15€
Ereloon (8u geschat) is 187,50€/uur x 8 = 1500€
Medicatie behandeling en her-testen geschat op 800€, maar kan nog oplopen.
Meer info kan ik verstrekken op verzoek.
Ik ben jullie allen eeuwig dankbaar en hoop dit jaar mijn vitaliteit en energie gedeeltelijk of volledig terug te winnen.
Mocht er een overschot zijn wens ik dit te besteden aan een Belgische informatie website over C.I.R.S., MCAS en Histamine Intolerantie, zodoende anderen sneller hun weg vinden naar een behandeling.
Aan het einde van mijn behandeling zou ik ook een bijeenkomst willen organiseren in Brussel als bedanking voor jullie crowdfunding steun.
Warme groet,
Tom
Fundraiser organised by:
Tom Ackaert