Oprichten van de Knutselbus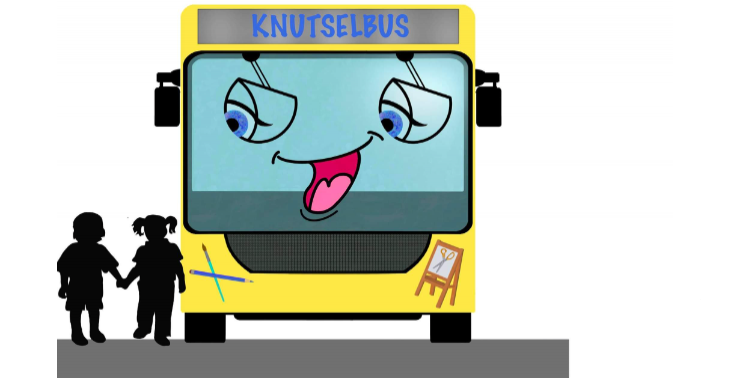 Share this fundraiser via:
Aankopen van een oude schoolbus -die we ombouwen tot een knutselbus waar kinderen gratis hun eigen creativiteit kunnen uiten!
Hoi allemaal!
Ik ben Britt Michèle Mestach. Samen met mijn man Robby Naniot heb ik drie prachtige dochters die graag knutselen, schilderen, tekenen en alles wat rond creativiteit draait.
Echter, zoals vele anderen, hebben wij niet altijd tijd en zin om onze hele woonkamer om te bouwen tot art studio. Dit gevoel speelt bij vele mama's en papa's.
Toch willen wij dat onze kinderen creatief kunnen bezig blijven, net zoals we het vele andere kinderen gunnen.
Het idee speelt al heel lang om gratis knutselmaterialen aan te bieden, net als gratis teken- en knutsellessen aan kinderen in onze omgeving (Laakdal).
Uiteraard willen we onze bus ook ter beschikking stellen aan kids die minder mobiel zijn en kunnen zo tot pal voor de deur komen met onze Knutselbus.
Ook willen we elke maand aan een hospitaal passeren zodat dit even een afleiding kan zijn voor deze kids.
Het idee bestaat uit een oude schoolbus die we met behulp van onze vrijwilligers gaan ombouwen tot de meest efficiënte opberger voor alle knutselspullen groot en klein. Alsook tafels en stoelen, want knutselen en tekenen gaat het best in de buitenlucht. Door middel van een luifel/tent kunnen we ook tijdens regenachtig weer verder met creatief zijn.
De bus zal minstens tweemaal per week geopend worden op vaste dagen. De kinderen mogen zelf kiezen wat ze knutselen, tekenen, boetseren of ze kunnen het voorbeeldje van de dag samen maken. Iedereen van 1jr tot 99jr is welkom om mee te komen knutselen of tekenen en zo is er weer minder schermtijd doorheen de week.
Helpen jullie ons een handje?
Top, tot aan de Knutselbus -
Volg ons ook zeker binnenkort op Facebook en Instagram.
(Deze komen weldra online!)
Fundraiser organised by:
Britt Mestach