Hulp met het waarmaken van een droomproject na tegenslagen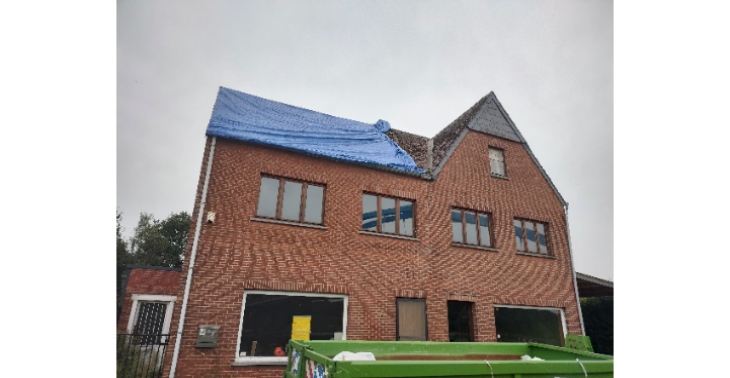 Share this fundraiser via:
Hoi ik ben viktor en heb vorig jaar een oud café gekocht en ging dit renoveren tot een nieuwe zaak. Tot dit gebeurde...
€0
of
€20,000
raised
Be the first to support this fundraiser!
Na het kopen van deze woning ging alles nog goed want ik ging zelf alles renoveren om de kosten te drukken en kon zo zelfs tijdens deze crisis nog net alles bekostigen. Dit was mogelijk omdat ik redelijk wat crypto aan de kant had staan. Mijn computer is gehackt geweest en ben 20 000 euro aan crypto kwijt gespeeld waardoor ik nu in de problemen ga komen met de lopende contracten en misschien het hele project/droom ga moeten laten vallen, omdat dit niet meer te bekostigen valt. Bovenop dit voorval lig ik nu tijdelijk uit door een ongeluk waarin een bot van mijn wijsvinger is gebarsten en kan nu dus zelf ook niet meer renoveren, wat zeer lastig is zeker nu het kouder begint te worden en somige werkjes van de renovatie af MOETEN om de woning te redden.
Ik was bezig met het dak momenteel toen het ongeval gebeurde. Maar door de hoger nieuwe normen van belgie moet ik een totaal renovatie doen anders riskeer ik een boete, zoals iedereen wel weet zijn ramen, hout, isolatie, werkvolk, etc. Zeer duur geworden momenteel
Ik zou het zeer waarderen moest er eender wat gedoneerd kunnen worden zodat ik verder kan en hopelijk mijn droom kan waarmaken en in een zelf gerenoveerd café kan staan. Met de nodige hulp dan in dit geval 😉. Iedereen die me kan/wilt helpen is zeer welkom om achteraf een pintje te komen drinken!
Indien er vorderingen zijn zal ik deze ook steeds posten op dit platform!
Fundraiser organised by:

Viktor Ghoos
Be the first to support this fundraiser!
Show all donations