Help us continue supporting the health,education of communities in Senegal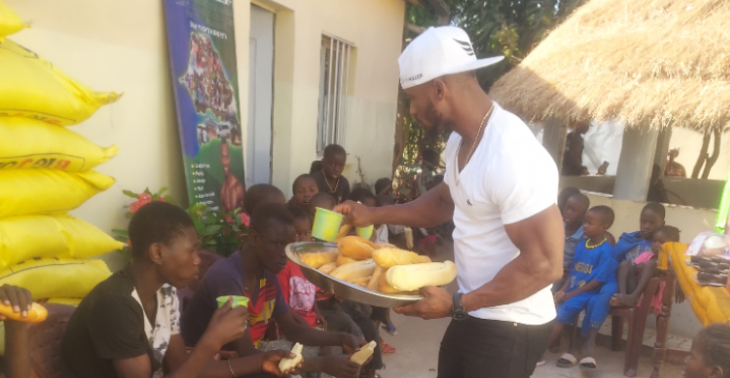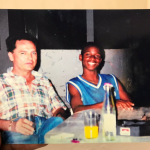 Share this fundraiser via:
We are currently raising funds to continue supporting less fortunate children for health fitness in our centre in Senegal
Help supporting the education and health of communities in Senegal
We are currently raising funds for our foundation
https://www.senexperienceplus.com/
to continue supporting less fortunate children for education and health fitness in our centre in Senegal. Many children don't have the opportunity to attend or continue school because of financial reasons. That's why we help and offer a range of projects in education:
- Teaching French, English and IT
- Coaching children in sports
- Communication, working at radio and television studios
- Health, working in hospitals and health centres
- Culture, dance and percussion
- Tourism, hotels, museums, art galleries and libraries
I am Yacine Diallo, founder of senexperience+, passionate about sports and giving back to local communities in Africa.
Please allow me to tell you a bit about myself:
When growing up as a child in Africa, many kids didn't have the opportunity to attend or continue school. I am from a middle-class family with loads of brothers and sisters, like most African families. I was fortunate to go to school, pursue my studies and play football. It turns out I was a talented student and athlete. At one point I was fortuned to be selected by a French man and his family who lived and worked as diplomats in Senegal. My spiritual French father and his family took and accepted me as their own child. They arranged to take me to France and helped me to further my education and to pursue my dreams like many children living in developing countries. I am forever grateful they offered me this opportunity, and this made me want to do the same for other children in Africa. In early 2000 I moved to London for work and studied. Inspired by my French father, Jean Simon, I found a charity foundation in 2006, to give back to my community. In 2014 we built a sports and education centre in my hometown where kids and locals can follow English, French and IT lessons. Besides we organise all kind of sport activities and coach children to stay fit and healthy. For more information regarding our charity foundation view
https://www.senexperienceplus.com/
or follow us on Instagram @volunteerinsenegal
@keepfitwithyass. Feel free to get in touch.
I have lived and worked in many countries. Competed several times, won and crowned 21 British and European champion in fitness and bodybuilding. I moved to the Netherlands 2 years ago during tough times of the corona pandemic. I then joined AllroundGym in Utrecht. Since I've been there, I didn't feel for one minute that I had just joined a health club but a true family club. I have always been welcomed with open arms by my colleagues Shanin, Eric and the members.
During my journey I was lucky to meet loads of great people like you! I am forever grateful for what I achieved, happy to say I love my job and proud to help people in need through my day-to-day work and passion.
Moving forwards and continuing my commitment towards the local communities in Senegal I have signed up to run a marathon on the 1st of October in Zeeland. Do you want to know more about the marathon? View this website: https://www.marathonzeeland.nl/deelnemers/kustmarathon
Via this marathon and fundraising, me and the team want to help more children in Senegal. We will be traveling to Senegal on the 4th of October 2022:
1. We are raising money to support on school fees for our children and buy new or used sports equipment for our sports and education centre. We encourage our locals to lead a better and healthier lifestyle.
2. We are currently looking to collect unwanted sport shoes (trainers, football, boots or sneakers in any size.
Whether you are an individual, family, owner of a private or public company, any help towards our fundraising from you would be so appreciated and would make massive difference to the lives of our children and locals in Senegal, Africa.
You can donate money via this page. If you can help us with donating unwanted sport shoes, please feel free to get in contact via Instagram @volunteerinsenegal or via @keepfitwithyass.
Thank you so much for your help and time.
Yacine Diallo & AllroundGym club
Fundraiser organised by:

Yacine Diallo