Help mijn muziekalbum uit te brengen op CD!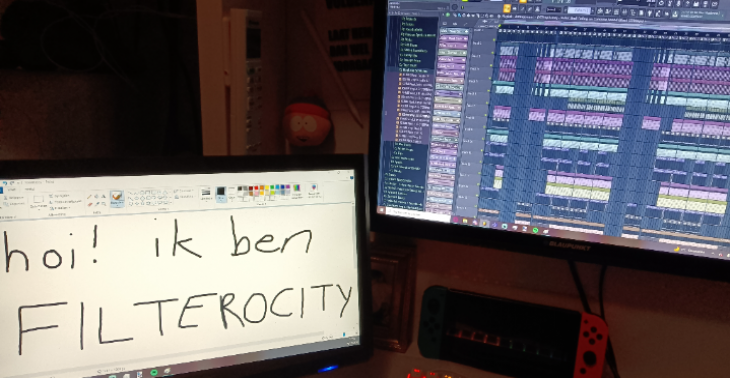 Share this fundraiser via:
Ik ben Martijn, 18 jaar, en ik wil graag €90 om mijn nieuwe elektronische album "EGO" op 25 geweldige CD's te krijgen!
Hallo allemaal! Mijn naam is Martijn, beter bekend als Filterocity of Treble. Ik ben een 18-jarige muziekproducer uit Nederland. Ik maak deze GoFundMe pagina omdat ik financiële hulp nodig heb voor mijn nieuwe album.
De afgelopen vier maanden heb ik fulltime op een stage gewerkt, maar ik kreeg niet betaald voor de 424 uur die ik daar heb gelopen. De stage was voor school, en in principe is het toegestaan om als bedrijfsmanager je stagiaires niet te betalen. Daarom hebben ze me niets gegeven voor al die uren die ik gemaakt heb. Zoals ik al zei, werkte ik daar fulltime, dus ik had geen tijd of energie om tegelijkertijd een parttime baan te hebben. Mijn stage is net een week geleden afgelopen, en nu zit ik weer op school, vijf dagen per week.
Dus, nu eindelijk over mij en mijn album. Mijn artiestennaam is Filterocity. Mijn nieuwe, tweede album heet "EGO". Ik zou graag hulp willen met de fysieke kopie (CD versie) van het album. Ik wil 25 CD's laten maken, wat €90 kost. Ze worden bedrukt met een mooi ontwerp, in een volledig bedrukt digipak hoesje, verpakt in krimpfolie. De CD's zouden me kunnen helpen dingen voor toekomstige muziek te bekostigen door ze te verkopen als een cool merch item! Hoe meer geld er wordt gedoneerd, hoe meer CD's er gemaakt kunnen worden.
Alsjeblieft, als je een euro of twee over hebt, zou het geweldig zijn als je ze hierheen wilt sturen. Ik zal zoveel mogelijk updates hier plaatsen, en ook op mijn Twitter pagina (@Filterocity). Bedankt voor het lezen en nog een fijne dag!
Fundraiser organised by:
Martijn Rolvers