Help Amber met haar chronische pijnen!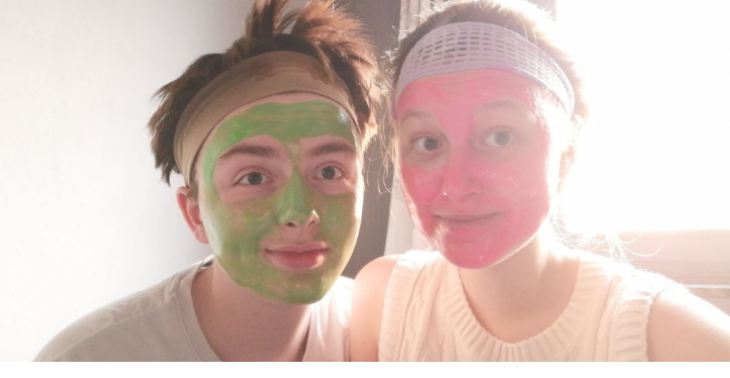 Share this fundraiser via:
Amber(15) heeft chronische pijnen (kort gezegd), ze kan amper naar school etc. Ze heeft eigenlijk geen diagnose.
€0
of
€1,000
raised
Be the first to support this fundraiser!
Hallo, ik ben Amber. Ik ben 15 bijna 16! Jammer genoeg leid ik aan chronische pijnen. Dit startte 2-3 jaar geleden in de Ardennen. Ik ben al bij velen dokters geweest zowel in Gent als in Aalst etc. Ik ben al bij reuma, fyschische geneeskunde, rugschool, genetica, enzovoort dokter geweest. Ze bevestigen allemaal dat mijn pijn er echt is, maar geen enkele dokter kan er een diagnose uit opmaken. Zelf wil ik echt een diagnose omdat het moeilijk is om aan mensen uit te leggen dat ik soms amper kan stappen etc zonder dat ik eigenlijk iets van ziekte heb. Onlangs ben ik onderzocht op de ziekte van Lyme maar dat was ook negatief, pijnstillers helpen mij NIET. Ik heb allerlei zware pijnstillers en ook medicatie dat ik elke avond moet nemen maar het doet niet veel. Op vlak van school is alles erg moeilijk, mentaal gaat het nu ook erg zwaar omdat niemand het begrijpt. Zowel mijn leerkrachten als klasgenoten hebben weinig tot geen respect voor mij, leren voor toetsen gaat erg slecht waardoor ik de meeste niet meedoe. De enige "diagnose" die ik tot nu toe heb gekregen bij een dokter was dat ik erg overgevoelige huid en spieren heb. Ook ben ik een tijdje bij de kinesist geweest maar na even heeft ze zelf meegedeeld dat ze mij niet verder kon helpen, zelf al wou ik mijn spieren terug sterker maken moesten we van nul beginnen en erg kleine stappen maken, wat haar te moeilijk leek. Ik ben al meerdere keren naar het ziekenhuis moeten gaan van de pijn en heb onlangs infuus gekregen met de hoop dat via die weg de pijnstilling wel zou helpen. Dat was een beetje de kortere uitleg van heel het verhaal, nu zou ik graag willen gaan werken deze zomer zodat ik samen met mijn vriendje (die mij al die tijd altijd heeft geholpen en gesteunt) naar Lissabon gaan. Elke keer dat ik bij hem ben voel ik me gelukkig en kan ik ontstressen. Daarom wil ik dit zo graag met hem doen maar weet ik dat het bijna onmogelijk is voor mij om geld te verdienen, ik wil dit ook niet bij mijn ouders gaan bedelen omdat ik hun al veel heb gekost qua medicatie en doktersbezoeken etc. Zelf heb ik het mentaal te moeilijk om dit eigenlijk te delen, maar ik heb geen andere optie. Ik wil mensen hun geld niet afnemen maar ik zou dit echt graag willen.
Alvast bedankt voor dit te lezen! Ik apprecier mensen hun hulp echt ookal kan men niet veel doen.
Met vriendelijke groet,
Amber
Fundraiser organised by:
Amber Denblyden
Be the first to support this fundraiser!
Show all donations