Get Odet : aaihond / knuffelhond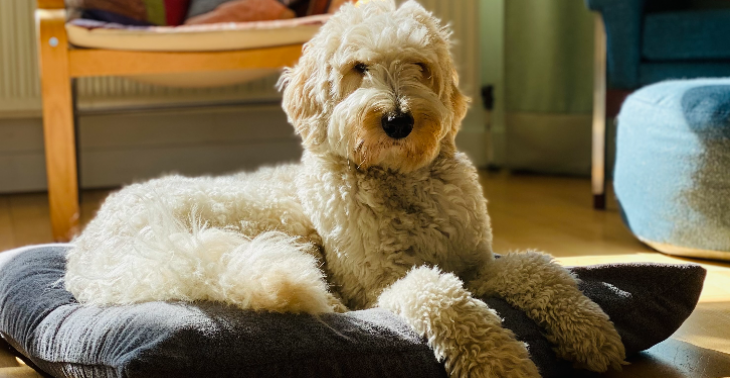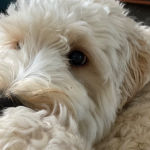 Share this fundraiser via:
Knuffelhond in spe voor mensen in woonzorgcentra, therapeutische centra of scholen.
Gedurende een kleine 2 jaar waren we gastgezin voor Odet, een hulphond in opleiding. Ondanks dit intensieve en kostelijke traject kwam er via de organisatie die haar beheerde helaas geen concreet project uit de bus voor deze grappige, enthousiaste, lieve labradoodle.
Wij besloten om haar zelf aan te kopen en permanent in huis te halen. Omdat wij héél sterk geloven in haar goeie kwaliteiten willen we haar alsnog klaarstomen voor een mooie bestemming: aaihond/knuffelhond die ingezet wordt in woonzorgcentra, therapeutische centra of scholen.

Waarom doen wij beroep op een crowdfunding van 5500€?
De kostprijs van een labradoodle (met erkende stamboom), het reeds gevolgde opleidingstraject en de voorbereiding tot aaihond.

Waarom aaihond/knuffelhond?
De therapeutische en sociale waarde is heel groot. Aaihonden worden ingezet in tal van situaties met als doel: geruststellen, ondersteunen, mobiliteit stimuleren, amuseren én eenzaamheid tegengaan. Dit laatste werd helaas tijdens de coronapandemie meer dan ooit blootgelegd. Om dit probleem aan te pakken kunnen aaihonden een erg belangrijke rol spelen.

Enkele eigenschappen van een labradoodle:
* slim en enthousiast
* hypo-allergeen, waardoor de uiterst zachte pels niet in verharing gaat
* liefhebbend en hoog knuffelgehalte
Maw dé ideale knuffelhond!

We willen dus met "Get Odet" enorm graag ons steentje bijdragen & ook Odet staat te popelen om hulpbehoevenden een leuke tijd te geven.
Wil je graag het traject van Odet blijven volgen, bezoek dan binnenkort www.getodet.net
Super bedankt!
Odet, Babs en Franky
Fundraiser organised by:

Franky Roels