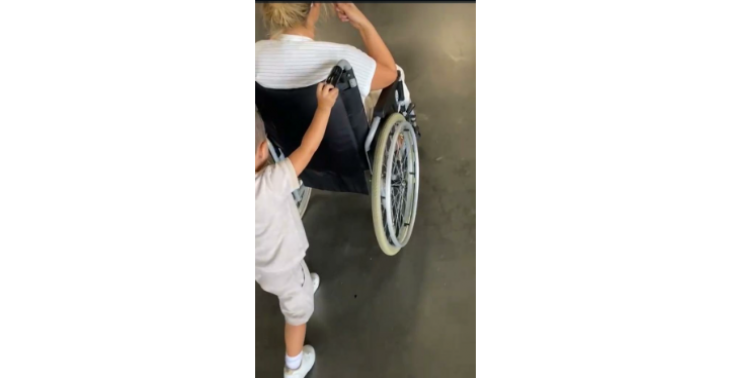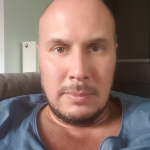 Share this fundraiser via:
Hulp voor mijn echtgenote om de MS ziekte stop te zetten.
Mijn echtgenote Fatima Laaroussi is mama van drie kindjes, twee dochters en een zoontje.
Sinds 2002 kreeg Fatima, achteraf gezien, de eerste symptomen van MS.
De geboorte van haar derde kind 2,5 jaar geleden is dé trigger geweest waardoor ze plots verlammingsverschijnselen heeft gekregen vanaf haar onderlichaam. Bij opname spoed werd ze niet serieus genomen en verwezen ze haar door naar een psycholoog.
In een ander ziekenhuis hadden de artsen direct een vermoeden bij het zien van Fatima. Na verschillende onderzoeken kwam het verdict: MS.
Een ziekte die het zenuwstelsel aantast.
Emotioneel is dit zeer zwaar bij het horen van de diagnose. Maar de slopende ziekte die je beetje bij beetje doet aftakelen weegt zwaar op Fatima zelf maar ook op haar directe omgeving. Onze twee kinderen worden plots geconfronteerd dat hun jong leven niet meer zo onbezorgd is. Dat mama niet meer altijd kan zorgen en dat ze als tieners hun moeder vaker moeten helpen.
De laatste weken verslechtert de gezondheid van Fatima met veel pijn en gevoelloosheid tot gevolg en waardoor zij niet goed kan functioneren.
De angst dat zij elk moment terug verlamd kan geraken heeft dan ook vaak de overhand in het gezin.
Zowel voor haarzelf als voor iedereen in haar omgeving moesten ze plots overschakelen naar een leven met pijn. Behandelingen die men in België aanbiedt slaan niet aan en de allerhande bijwerkingen maken het niet minder draaglijk. Integendeel.
Nu zit ze in een fase waarin het nog mogelijk is om stamceltransplantatie te ondergaan. Jammer genoeg kan dit enkel in het buitenland met het daarbijhorend prijskaartje. De therapie wordt niet vergoed of is niet opgenomen in de ziekteverzekering.
MS is een ongeneeslijke ziekte, stamcel transplantatie zal de ziekte kunnen stoppen, waardoor er geen extra symptomen meer bij komen.
Alle beetjes helpen om aan het bedrag van €60.000 te komen.

Wil jij ook helpen zodat Fatima er terug kan zijn?
Elke donatie kan gestort worden op het rekeningnummer: BE 25 3771 3577 5482
Wij danken jullie allen ten harte om zoveel mogelijk te delen en voor jullie steun!
Fundraiser organised by:

Farid Jelti