Elia's knusse buitenhuisje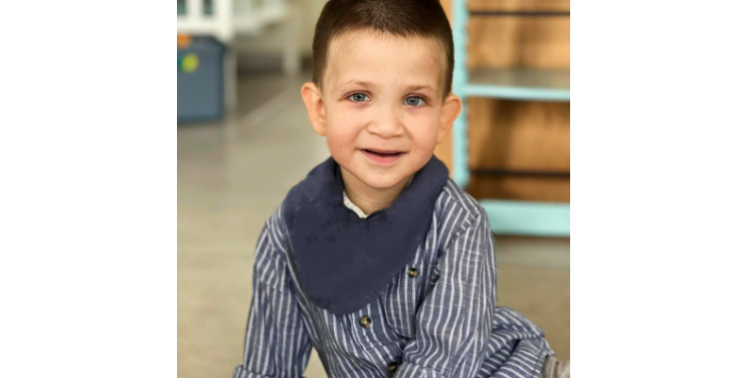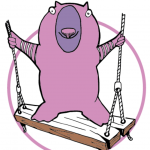 Share this fundraiser via:
Een eigen plekje in de tuin waar Elia kan rusten, snoezelen en spelen. Alles voorzien van kussens en zonnewering.
Hallo allemaal,
Eerst en vooral al een bedankje dat jullie even tijd willen nemen om dit te lezen. Deze inzamelactie is geïnspireerd op ons vriendinnetje Marlee. (Dochtertje van Thaini en Tim @les_filles_de_titi)
En het klopt wat Thaini zegt, het vergt heel veel moed om dergelijke steunactie op te starten, maar als je denkt aan het geluk van je kind, zet je met een klein hartje deze schroom even opzij. Net zoals lieve Marlee, heeft ook Elia een motorische en verstandelijke beperking.
Even kort meer hierover:
Elia is geboren op 9 augustus 2018.
Tot op heden heeft Elia 3 diagnoses gekregen:
-Kabuki syndroom
-ASS (autisme spectrum stoornis)
-PID (Primary immune deficiency)
In zijn korte, prille leventje heeft hij al ongelofelijk veel meegemaakt.
Elia werd constant heel ziek, en daarom hebben wij in het eerste levensjaar meer in het ziekenhuis gewoond dan thuis.
Rond de leeftijd van 8 maanden, na een verblijf van 5,5 weken pediatrie/intensieve zorgen, werd ons meegedeeld dat Elia een zware immuunstoornis heeft en hoogstwaarschijnlijk een stamceltransplantatie nodig had. Uiteindelijk met de juiste medicatie kregen we deze immuunstoornis gelukkig toch onder controle (waardoor wij nu nog steeds elke week antistofjes prikken.)
Rond de leeftijd van 1 jaar heeft Elia een open hartoperatie ondergaan. Na dit eerste levensjaar, mits de nodige medicatie en zorg, werd op medisch vlak alles iets rustiger. Toch werd het voor ons niet makkelijker, integendeel.
Elia is ondertussen een kleuter van 3,5jaar. Helaas loopt alles veel trager dan bij zijn leeftijdsgenootjes. Elia kan niet stappen, niet praten alsook niet communiceren met gebaren. Ook kan Elia niet eten en is hij dus volledig afhankelijk van sondevoeding. Het is dan ook heel onduidelijk of hij deze zaken in de toekomst nog zal aanleren. Ook zijn autismekenmerken beginnen zwaarder door te komen. Driftbuien en paniekaanvallen zijn tegenwoordig dagelijkse kost. Elia is ook heel gevoelig aan nieuwe dingen.
We hebben gemerkt dat we afgelopen zomer amper buiten zijn geweest met Elia, gewoon omdat hij hier geen plezier aan heeft. Hij is gevoelig aan de zon, hij is gevoelig aan gras en zoveel meer.
Met een knus buitenhuisje zou dit zoveel aangenamer zijn, zowel voor Elia als voor ons.
Elia zou kunnen rusten, spelen en snoezelen op de zachtste kussens onder een groot zonnescherm, terwijl ook de rest van ons gezin even kan genieten van de buitenlucht.
Om toch nog even met een positieve noot te eindigen: Elia is het schattigste, liefste, koddigste ventje ooit! Een lach op zijn snoetje is goud waard!
Daarom willen wij alvast iedereen bedanken, voor elke gift, groot of klein!
Jullie zijn de besten!
Ook willen we nog even vzw de wombat bedanken, want zonder hen zouden we dit nooit kunnen realiseren!"
Hier vind je alvast enkele realisaties van vzw de wombat terug: https://www.dewombat.be/home/
Fundraiser organised for: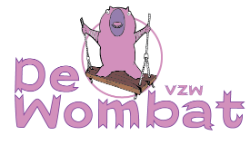 Vzw De Wombat
Fundraiser organised by:

De Wombat Vzw