Elektrische scootmobiel/step met scootmobiel kenteken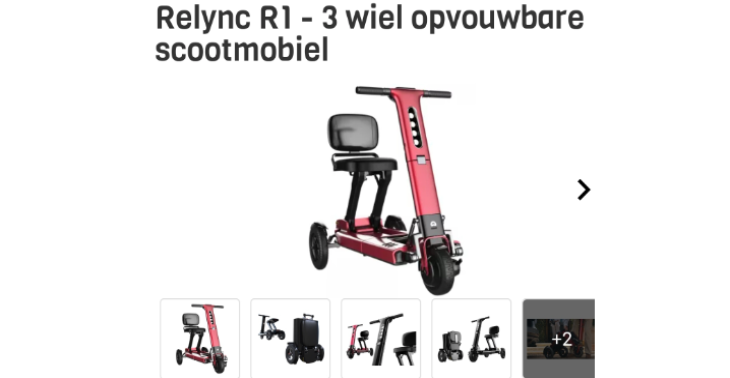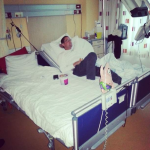 Share this fundraiser via:
Jonge papa (37) met een zeer agressieve vorm van Reuma.
Op een zeer jonge leeftijd (20j) werd mijn leven op zijn kop gezet met een zeldzame vorm van Reuma. Ondanks verschillende behandelingen, medicijnen en ook een stamceltransplantatie (2013) wordt mijn lichaam nogsteeds zwaar aangetast door de ziekte. Inmiddels 7 operaties en vele ziekhuisopnames achter de rug en ik ben ondertussen pas 37 geworden.
Naast mijn volledige arbeidsongeschiktheid en dagelijkse standaard pijn, zijn mijn voeten het grootste probleem en helaas niet meer te redden. Behandeling/operaties zijn niet mogelijk gezien de omvang van de schade. Lopen is erg pijnlijk en is het onmogelijk om 5 minuten of langer te lopen.
Gezien mijn nog vrij jonge leeftijd en mijn gezin vind ik het vreselijk om steeds meer mijn mobilteit te verliezen voor de dagelijkse dingen en al helemaal uitstapjes zijn feitelijk onmogelijk. Hierdoor zou het mij enorm helpen als ik een elektrische scootmobiel kon aanschaffen en/of een wettelijk goedgekeurde elektrische Steps die voorzien zijn/kunnen worden met invalide kentekens. Beiden genoemde hebben zijn eigen voordeel en nadelen (vervoer, afstand, compactheid etc.) waardoor wij graag beide hulpmiddelen mogelijk zouden willen maken voor alle mogelijke momenten die er nog te wachten staan.
Natuurlijk lopen er ook aanvragen bij instanties en gemeente maar deze hebben helaas nog niet geleid tot het nodige resultaat of hulpmiddelen.
Fundraiser organised by:

Amanda Beck
Fundraiser will run till 14/06/23