Een assistentiehond voor dochter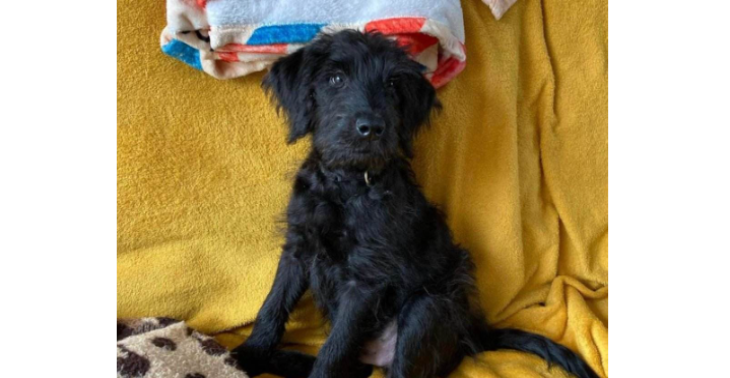 Share this fundraiser via:
Graag zou ik mijn dochter helpen aan een assistentiehond (psychosociale problemen) Hannelore heeft autisme (diagnose 2014)
€0
of
€2,000
raised
Be the first to support this fundraiser!
De puppy, een labradoodle zouden we mee opleiden.
Eigenlijk is dit een noodkreet; mijn dochter van 22 denkt aan euthanasie. Momenteel proberen we allemaal positieve dingen aan te bieden zodat ze meer moed krijgt om te leven.
Gisteren heeft mijn dochter de hulphond terug gezien, ze waren allebei dolgelukkig. Mijn dochter is momenteel gedwongen opgenomen. Door ons te steunen (we betalen voor hond en opleiding 625 euro per maand) krijgt mijn dochter niet alleen een hond die haar naar de buitenwereld helpt, maar ook kan deze hond voor haar het kantelpunt betekenen.
Helpt U ons aub, dit is een zaak van leven en dood willen gaan?
Op de foto zien jullie Berend de assistentiehond van Hannelore, die opgeleid moet worden; eigenlijk hebben we 10000 euro nodig om de kosten zelf te dekken maar 2000 is al een startbedrag…elke euro die gestort wordt, is hoop voor mijn dochter.
Help ons om de muren om haar heen te breken, om de stilte weg te jagen.
Dank u wel
Hallo (juli 2023)
We hebben de hond, Berend aangeschaft, we proberen hem te betalen alsook de opleiding. Mijn dochter is heel erg gelukkig met haar vriend.
Ondertussen is onze dochter weer thuis, na een maand opname in gesloten afdeling in de maanden april-mei. Ze heeft zich gestort op haar studies en samen met ons (mama en papa) heeft ze haar diploma ASO wiskunde wetenschappen gehaald. Zalig voor haar en ons. Ze heeft nu vakantie, meer tijd om de opleiding van haar Berend goed op te volgen en wil in augustus de ijkingstoets bio-ingenieur afleggen, het eerste jaar in 2 splitsen en samen met haar hond naar de les gaan. Berend is voor haar de brug tussen haar wereld en de maatschappij. Willen jullie haar aub helpen om de stilte te breken?
Aangezien we geen sociaal netwerk hebben, -mensen met autisme hebben het heel moeilijk om vrienden te maken en te behouden (papa heeft ook de diagnose) is het heel moeilijk om deze boodschap naar buiten te krijgen… Help ons aub.
Fundraiser organised for: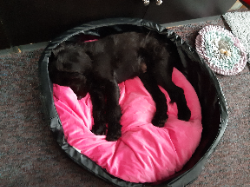 Argos Assistance Dogs vzw
Fundraiser organised by:
mireille engelen
Be the first to support this fundraiser!
Show all donations