Doneer aan Stichting Chauffeursnieuws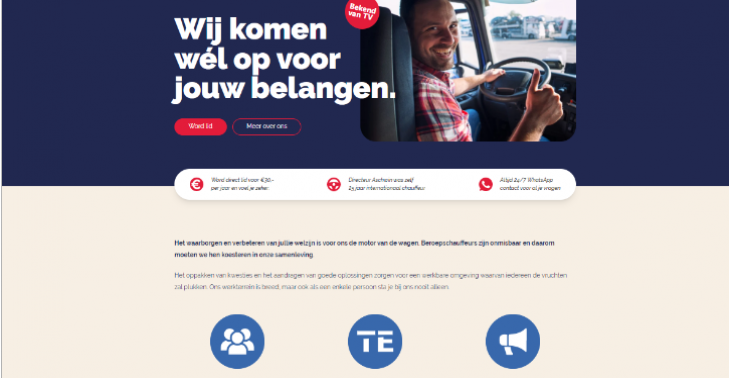 Share this fundraiser via:
Sluit je bij ons aan! Samen in actie voor een gezonde toekomst voor chauffeurs en transportbedrijven!
Onze stichting staat in het teken om het welzijn te bewaken en te verbeteren in de breedste zin van het woord. Transparantie is openbaar tot het detail en u weet zeker dat de gift komt waar het voor bedoeld is. Wie kan dit tegenwoordig nog roepen?
Onze externe actie was een succes! Kijk op www.hartvooroekraine.nl
Het is van belang dat we onze eigen beroepschauffeurs kunnen bedienen in voor- en tegenspoed. Doneer nu!
Fundraiser organised for: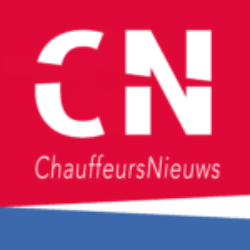 Stichting Chauffeursnieuws
Een gezonde, sociale en solidaire transportsector, dat is waar stichting Chauffeursnieuws voor staat. Of het nu gaat om buitenlandse chauffeurs actief in Nederland of om Nederlandse chauffeurs, wij zetten ons constructief in voor duurzame oplossingen. Daarom wil stichting Chauffeursnieuws in 2022 het kennisplatform zijn voor alle chauffeurs. We hebben al 90.000 volgers op Facebook en we groeien nog steeds, ook ons informatieve magazine Chauffeursnieuws bereikt elke maand 100.000 lezers!
Als organisatie zijn we volop in ontwikkeling, stichting Chauffeursnieuws verbindt zich aan het binnenhalen van het CBF-keurmerk en we zijn enthousiast bezig onze organisatie meer vorm te geven. Hier laten we u zien waar we voor staan en gaan, gedegen onderbouwd, de mouwen opgestroopt en met visie voor de toekomst.
Fundraiser organised by:
Aschwin Cannoo