Diego Van Looy *COMEBACKSTRONGER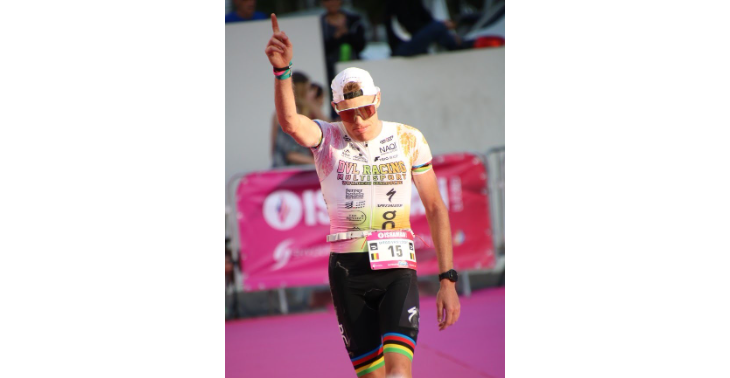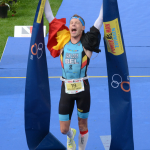 Share this fundraiser via:
COMEBACK STRONGER after a nearly deathly crash where Diego survived 10 fractures and 3 surgeries of neck & back !
Diego is a worldclass triathlete , Champion of 9 pro triathlon races, World Champion duathlon in 2019 and a rising star in the Long distance scene. In August 2021 Diego got hit by a trucker when making a bike training on Mallorca. In the hospital the conclusion was very hard.
Fractures of C1-C2-C4 in the neck
Fractures of T7-T8-T9-T10 in the back
Fractures in the frontregion in same area as the back & a pneumothorax!
Because the fractures in Neck & Back were so bad Diego needed to have surgeries for the back & neck … Because in Mallorca they were not specialised into this area Diego got a medical transport to a belgian hospital in Ghent.
Since 24 Augustus 2021 Diego is stabilised with osteosynthetic material into his body.
Several doctors informed Diego that the comeback into topsport is impossible with the fractures he survived.
Diego his slogan started to raise out of ashes …
COMEBACK STRONGER !!!
After 62 days of IR in hospital, 3 months more into revalidation center Diego was able to return to home. 1 year later on 16 june 2022 he got a third surgery on the back where they removed the osteosynthetic material.
Because he fighted so hard and kept believing in the fact he will return on the best level possible Diego made so much progression. On the 1th of August 2022 he got green light to start training again.
He wanted to show the world that the impossible is possible and made inscription on one of the hardest and biggest full distance triathlons in the world … ISRAMAN in Israel !
After a already oke swim, a fantastic bikeride where he took the race totaly in own hands, Diego ran with a circuitrecord marathon on this terrible hard course towards a fantastic win ! He won with a gain of over 8minutes on the 2nd Pro Athlete.
Diego proved the wrong of all support he lost in the year following up from his crash !
Due the bad noted papers of the police out of the accident Diego received not one euro out of the insurance, while he was totaly in his right.
To enable even more progression after losing 1 year by CORONA in his peak period, followed by the severe accident with many hospital expenses and terribly long rehabilitation, Diego is in need of financial support resources with the goal of getting back Ironman, full distance triathlon and world titles!
Can you help Diego and do you have a heart for this story, than don't hesitate to make contact or make a fund !
kind regards !
Diego Van Looy & Team
www.diegovanlooy.be
El 'renacido' Diego van Looy: esquiva la tetraplejia tras atropellarle un camión y gana un Ironman 17 meses después | Marca
Diego is een triatleet van wereldniveau, winnaar van 9 grote prof triatlon wedstrijden, Wereldkampioen Duatlon op de lange afstand in 2019 en een snel opkomend toptalent op het lange afstands triatlon circuit. Op 16 augustus 2021 werd Diego tijdens fietstraining in Mallorca aangereden door een vrachtwagen. In het ziekenhuis was het verdikt kei hard !
Breuken van C1-C2-C3 in de nek
Breuken van T7-T8-T9-T10 in de rug
Breuken van de ribben in borstregio op dezelfde hoogte als de rug & een serieuse klaplong!
Omdat de breuken in de nek en de rug heel erg onstabiel waren en volledig doorgebroken waren moest Diego zo snel mogelijk geopereerd worden op deze plekken. Omdat ze hiervoor in Mallorca niet gespecialiseerd waren moest Diego met een medisch vliegtuig getransporteerd worden naar het AZ middelares in Gent, Belgie.
Sinds 24 augustus (nek) gevolgd door 26 augustus (rug) liep Diego met stabilisatie osteosynthesemateriaal rond in zijn lichaam.
Alle dokters & chirurgen die met Diego in contact kwamen informeerde hem dat een terugkomst in de topsport er onmogelijk nog kon inzitten met deze verschrikkelijke breuken.
Vanaf dat moment maakte Diego zijn eigen moto …
"COMEBACK STRONGER" !!!
Na 62dagen op IC in het ziekenhuis, 3 maanden extra in een revalidatiecentrum was Diego eindelijk klaar om terug naar huis te keren.
1jaar later op 16juni 2022 kreeg hij zijn 3e operatie (rug) waar ze het osteosynthesemateriaal verwijderden na een eindelijk groen licht van herstel uit de RX Scan !
Doordat hij zo hard vocht, doorzette en bleef geloven in het feit dat hij zou terugkomen op het hoogst mogelijke niveau maakte Diego enorm veel progressie.
Op 1 augustus 2022 kreeg Diego dan ook verassend genoeg groen licht om terug met lichte training te starten.
Hij wilde de wereld dan ook tonen dat het onmogelijke, mogelijk kan zijn & schreef zich in voor 1 van de zwaarste en grootste Full Distance Triatlons in de wereld, ISRAMAN in Israel !
Na een reeds oké zwemnummer, een fantastisch fietsnummer waar hij de wedstrijd volledig deed ontploffen, liep hij met een parcours record op de super zware marathon richting een fantastische overwinning ! Hij won met een voorsprong van maar liefst 8minuten op de 2e Prof atleet.
Hij maakte letterlijk zijn levensmoto waar, COMEBACK STRONGER !!!
Diego bewees het ongelijk van alle sponsors & instanties die zich terugtrokken uit het fantastische project!
Door het onvolledige werk van de politie op Mallorca ontving Diego geen enkele compensatie of schadevergoeding van de verzekeringen, dit terwijl hij nochtans 100% in zijn recht was.
0€ ontvangen over een periode van 1,5jaar dit terwijl Diego wel werkonbekwaam was.
Om nog meer progressie mogelijk te maken na het verliezen van 1 jaar door CORONA in zijn top periode, gevolgd door het zwaar ongeval met veel ziekenhuiskosten en verschrikkelijk lange revalidatie heeft Diego nood aan financiële steunmiddelen met het doel om terug Ironman, full distance triatlon en wereldtitels te behalen.!
Kan en wil jij Diego helpen en heb je een hart voor dit verhaal, aarzel dan niet om contact op te nemen en doe een vrijblijvende donatie!
Met vriendelijke & hartelijke groeten !
Diego Van Looy & Team
www.diegovanlooy.be
Fundraiser organised by:

DVL RACING