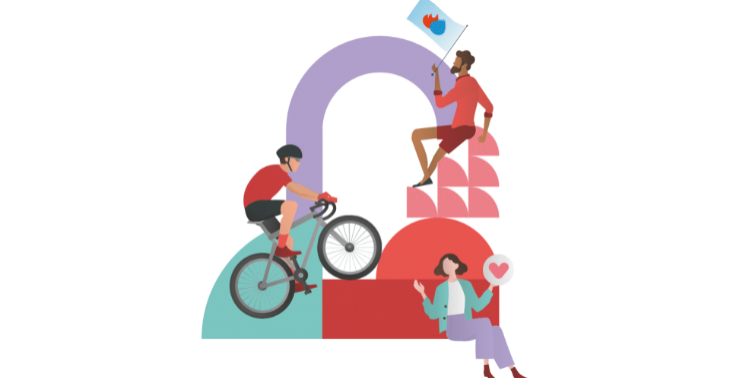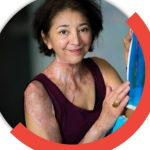 Share this fundraiser via:
Actie tvv Stichting Brandwonden. Zij ondersteunen brandwonden patiënten om zich terug te integreren in de maatschappij.
Climb Ventoux Juni 2024
Voor de tweede keer organiseert de Stichting Brandwonden in juni 2024 een fietsbeklimming van de Mont Ventoux voor 15 brandwonden slachtoffers. Deze slachtoffers grijpen hierbij de kans om weer te geloven in hun kunnen.
Cycle2LiveAgain:
'Cycle2Live Again' is een WeCare-fondsenwervingsproject van delaware ter ondersteuning van de Stichting Brandwonden. We organiseren 3 sportieve evenementen in 3 Belgische regio's op 3 verschillende data. ​
Met dit fondsenwervingsinitiatief willen we slachtoffers van brandwonden (en hun families) helpen hun plek in de samenleving terug te vinden.
Als je wenst deel te nemen schrijf je dan HIER in.
Climb Ventoux June 2024
For the second time in a row the Burns Foundation is organizing a bicycle climb on the Mont Ventoux for 15 burn victims in June 2024.
The victims will take the chance to believe again in their capabilities.
Cycle2LiveAgain:
'Cycle2Live Again' is the name of a delaware's WeCare fundraising project to support the Burns Foundation.
We organize 3 sportive events in 3 Belgian regions on 3 different dates.​
With this fundraising initiative we want to help burn victims (and their families) regain their place in society.
In case you want to participate SUBSCRIBE HERE
Climb Ventoux Juin 2024
Pour la deuxième fois, la Fondation organise une ascension à vélo du Mont Ventoux en juin 2024 pour 15 victimes de brûlures. C'est une occasion pour ces victimes de croire à nouveau en leurs capacités.
Cycle2LiveAgain:
'Cycle2Live Again' est un projet de collecte de fonds delaware WeCare en faveur de la Fondation des brûlés. Nous organisons 3 événements sportifs dans 3 régions belges à 3 dates différentes. Avec cette initiative de collecte de fonds, nous voulons aider les brûlés (et leurs familles) à retrouver leur place dans la société.
Si vous êtes tentés de participer inscrivez vous ICI.
Fundraiser organised for: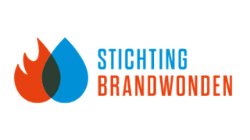 Stichting Brandwonden
Stichting Brandwonden wil het slachtoffer van brandwonden en zijn familie helpen zijn plaats in de maatschappij terug in te nemen door het verlenen van financiële steun. Daarnaast voert de Stichting een intensief preventiebeleid dat er moet voor zorgen dat er zo weinig mogelijk slachtoffers te betreuren vallen. In dit kader werd een interactief preventieprogramma ontwikkeld waarin de belangrijkste aspecten van brand- en brandwondenpreventie vervat liggen.
Fundraiser organised by:

delaware WeCare