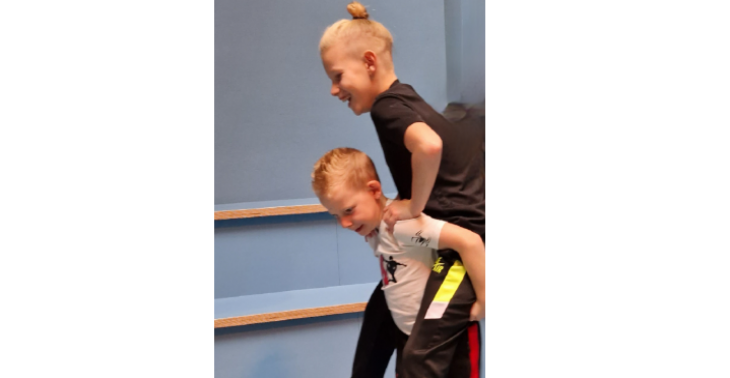 Share this fundraiser via:
Ik zie door de bomen het bos niet meer...
€0
of
€6,000
raised
Be the first to support this fundraiser!
Er is inmiddels 10.000 euro kwijt gescholden door de belasting. 🥳🥳
Hi,

Ik weet niet zo goed waar ik moet beginnen, maar ik merk dat ik steeds meer weg zak en geen uitweg meer zie.

Ik ben een alleenstaande moeder van 3 kinderen. Ik heb altijd gewerkt en ben altijd maar door gegaan. Vooral gaten met gaten opgevuld om het voor mijn kinderen zo goed mogelijk te doen.

Ik heb vele malen met de belasting aan de telefoon gezeten. Vooral om aan te geven dat ik het idee kreeg dat het steeds fout ging met toeslagen. Ik werd altijd van het kastje naar de muur gestuurd en de schulden van de belasting liepen hoog op.

Ik ben gaan werken als zzper om vooral te hopen dat ik het af kon lossen. Kon eigen diensten invullen en zelf mijn inkomsten bepalen.

Helaas werd iedereen getroffen door de corona. En in de zorg is er werk zat. Alleen de scholen en opvang gingen dicht. Waardoor voor mij werken als zzper niet meer haalbaar was, maar toch door moest gaan om inkomsten binnen te halen. En alle kosten van de opvang gingen in die tijd ook gewoon door.

Ondertussen liep ik al 5 Jr met ongelofelijke pijnen aan de linker kant van mijn lijf. Vooral aan het hoofd. De pijnen werden met elk jaar ondraaglijker. Maar ik kon niet opgeven. Er moesten inkomsten blijven komen.

Na 5 Jr alle artsen gezien te hebben en medicatie geslikt te hebben werd er door een neuroloog gevonden wat al die tijd de pijnen verklaarde.

Ik had last van Eagle syndroom.
Mijn slaapbeen stak 8cm te ver uit mijn kaak die 5jr lang al die klachten veroorzaakt heeft.

Ik moest hier aan geopereerd worden waardoor ik gelukkig nog net de ww in kon.

Ik heb mijn bedrijf op moeten zeggen en met mijn kinderen geleefd op het beetje geld wat ik nog opzij had gezet voor de belasting.

Ik heb vandaag gesprekken gehad bij de belasting na vele aandringen om langs te mogen komen. Ik zag door de bomen het bos niet meer. Het is voor heel even stil gelegd.

Maar hier is aan uit gekomen dat ik 16.000 schuld heb van 4 Jr bij elkaar.
Ik kan het niet meer alleen en voel mezelf steeds meer wegzakken. Ik heb inmiddels weer werk en kan ala minuut beginnen.

Ik heb opvang nodig voor de kinderen, maar kan dit niet aanvragen, omdat dit ook allemaal nog loopt bij de belasting. Als ik weer ga werken moet ik de opvang geheel zelf betalen en werk ik dus voor de opvang.

Alvast Thnx voor het lezen van mijn verhaal... 😏

Fundraiser organised by:
Mandy Mandy
Be the first to support this fundraiser!
Show all donations