Wouter en Dagmar in Oeganda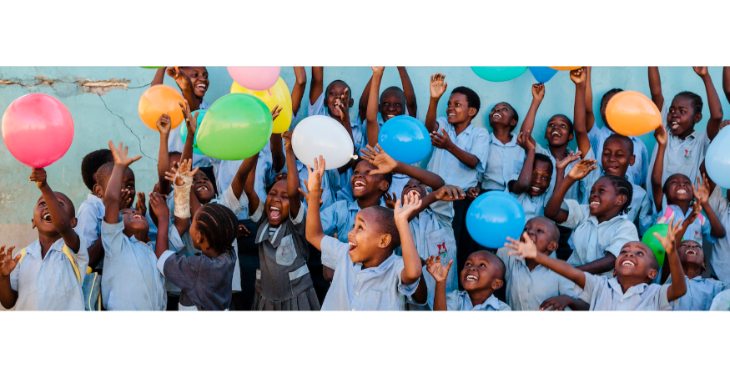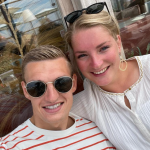 Share this fundraiser via:
Doneer! Zodat wij in Oeganda hulpmiddelen kunnen kopen.
Hey allemaal,
Misschien had je het al wel gehoord. Wij (Wouter en Dagmar) vliegen 29 december voor twee maanden naar Oeganda om daar te werken als vrijwilliger. We gaan naar het 'community project Pelido' op het platteland in de buurt van Masaka.
We willen graag geld inzamelen om mee te nemen zodat we daar lokaal hulpmiddelen kunnen kopen die zij daar nodig hebben zoals bijvoorbeeld schoolspullen. Vind jij het nou leuk om een bijdrage te kunnen leveren? Doneer dan nu.
Alvast heel erg bedankt voor jouw steun!
Extra informatie project Pelido
Pelido (Promotion of Enterprises and Livelihood Development Organization) is een organisatie die is gestart om tegenwicht te geven aan de uitdagingen waarmee de gemeenschap wordt geconfronteerd. Deze uitdagingen omvatten armoede, voedsel- en voedingsonzekerheid, gebrek aan afzetmarkt voor landbouwproducten, gebrek aan krediet, werkloosheid onder de jeugd, HIV/Aids, geen toegang tot onderwijs, slechte sanitaire voorzieningen en gebrek aan makkelijk toegankelijk, veilig drinkwater. Het werkgebied van de organisatie ligt in het Masaka district, 25 minuten buiten de gelijknamige stad.
Basis van het project is een kleuterschool gecombineerd met de laagste klassen van een basisschool. Elk schooljaar komt er een klas in de bovenbouw bij, zodat de leerlingen met de school mee kunnen groeien. Een deel van de kinderen verblijft op het boarding-school gedeelte en is hier daarom tijdens de schoolperiodes permanent. Het andere deel komt elke dag lopend uit de gemeenschap. Het vrijwilligershuis van dit project bevindt zich vlakbij de school.
De oprichter van het project, Kaphas, is zelf in een arme omgeving opgegroeid. Hij wil graag iets terugdoen voor de community die ongeveer 18.000 mensen bevat. Hij zet hierbij vooral in op empowerment, het sterk maken van mensen door middel van onderwijs en trainingen zodat ze zelfvoorzienend kunnen worden. Voorbeelden van projecten/activiteiten die worden uitgezet, zijn: trainingen om effectief landbouw te kunnen bedrijven, een varkens- en kippenfokkerij, er worden bomen geplant en verkocht en men heeft een koffieplantage opgezet. Op deze plantage worden mensen getraind om zelf koffie te verbouwen. Ze krijgen uiteindelijk een koffieplant waarmee ze hun eigen plantage op kunnen zetten.
Daarnaast worden sociale activiteiten opgezet. Zo worden er bezoeken gebracht aan oudere inwoners in de gemeenschap, worden er waterputten en watertanks gebouwd, worden er sportprojecten op scholen gedaan en worden er energiezuinige en brandveilige 'stoves' om op te koken gebouwd. Tenslotte wordt samengewerkt met drie gezondheidscentra in de buurt om in de basic medische behoeften te kunnen voorzien. Dit diverse project vraagt om aanpakkers die op verschillende gebieden uit de voeten kunnen.
Fundraiser organised by:

Dagmar Smit-Pijffers