WK Qatar 2022 - moderne slavernij - arbeidsmigranten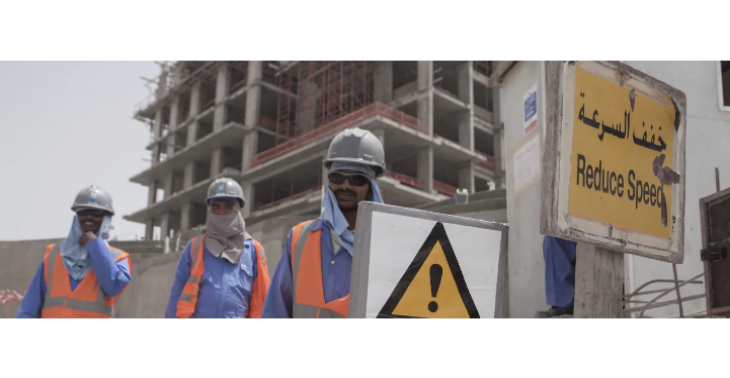 Share this fundraiser via:
In Qatar werken bijna 2 miljoen arbeidsmigranten in slechte omstandigheden aan het grootste toernooi van het jaar. Steun mee!
€0
of
€100,000
raised
Be the first to support this fundraiser!
In Qatar werken bijna 2 miljoen arbeidsmigranten. Ze werken er aan de infrastructuur, in de bouw, in de dienstverlening én aan stadions en andere faciliteiten voor het Wereldkampioenschap Voetbal dat er in 2022 plaatsvindt. De arbeidsmigranten komen vooral uit armere landen in Azië en Afrika. Ondanks hervormingen die Qatar doorvoerde, zijn de arbeidsomstandigheden voor arbeidsmigranten slecht.
De problemen:
Qatar hanteert het kafala-systeem voor arbeidsmigranten. Zij hebben een lokale sponsor nodig – de kafeel – die zorgt voor de toestemming om het land binnen te komen en voor de verblijfs- en werkvergunning. Bij onenigheid kan de kafeel besluiten zich als sponsor terug te trekken en vervallen alle wettelijke rechten van de arbeidsmigrant.
Te laat of niet betalen van lonen. De arbeidsmigrant krijgt daardoor nóg hogere schulden dan hij meestal al heeft. Om in Qatar te kunnen werken, moet hij of zij namelijk hoge en illegale bemiddelingskosten betalen, waarvoor de meesten geld moeten lenen tegen vaak hoge woekerrentes.
Belemmeringen bij het verkrijgen van gerechtigheid voor arbeidsmigranten van wie de rechten worden geschonden, en straffeloosheid voor werkgevers die misbruik van hen maken.
Slechte bescherming van huishoudelijk personeel.
Verbod voor arbeidsmigranten om vakbonden op te richten en zich erbij aan te sluiten.
Het niet naleven van wetten die geacht worden de rechten van werknemers te beschermen.
Wat kun jij doen?
Arbeidsmigranten hebben in Qatar nog steeds te maken met extreem lange werkdagen en achterstallig loon of ze krijgen helemaal niet uitbetaald. Wij moeten ze helpen! De hele wereld zal kijken naar het evenement. 70% van de inzameling zal rechtstreeks bij de arbeidsmigranten terechtkomen. 30% van de inzameling zullen wij gebruiken voor een campagne. Wij geloven dat de aandacht voor het WK kan zorgen voor druk op de overheid om de beloofde arbeidshervormingen door te voeren en de situatie van arbeidsmigranten te verbeteren.
Fundraiser organised by:
M Hussain
Be the first to support this fundraiser!
Show all donations