Steun onze door de aardbeving getroffen familie in Turkije!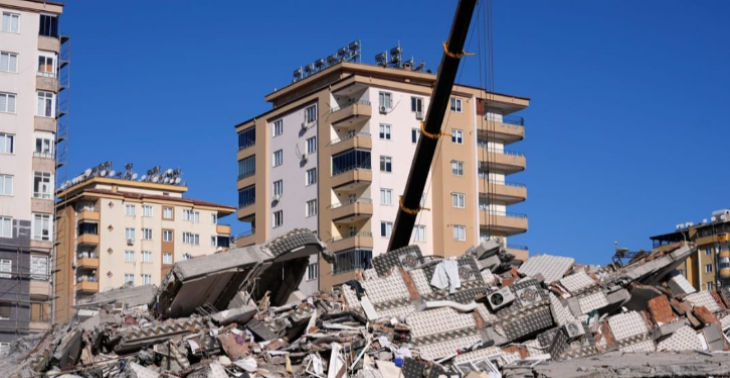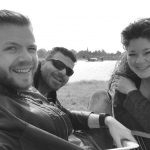 Share this fundraiser via:
Help onze familie, die getroffen is door de aardbeving in Turkije en steun ze bij hun missie om anderen te helpen.
For English translation click on the blue tab.
Türkçeye çevirmek için türkçe mavi butonuna basabilirsininz.
Beste vrienden, familie en kennissen,
Onze vader, stiefmoeder, twee broertjes en zusje (18, 16 en 9 jaar) zijn hun huis in Gaziantep uitgevlucht tijdens de hevige aardbeving van deze week. Ze hebben het gelukkig overleefd, maar hun huis staat op instorten en ze zijn alles kwijt. De stad hebben ze kunnen ontvluchten en ze hebben tijdelijk onderdak gekregen in een dorpje, waar ze nu met 40 anderen verblijven in één huis.
We maken ons ernstig zorgen om het welzijn van onze familie en hun dierbaren in het zwaar getroffen rampgebied. Ze hebben financiële hulp nodig voor voeding, kleding en nieuw onderdak.
Ondanks dat ze zelf alles kwijt zijn en vele zorgen hebben, zijn ze ook erg bezorgd om de mensen om hen heen (omgeving Gaziantep, Nizip, Kahramanmaraş), die dringend hulp nodig hebben.
Ze willen graag kunnen helpen en van betekenis zijn voor anderen, die ook getroffen zijn door de verwoestende uitwerking van deze natuurramp.
Er is enorme behoefte aan eerste levensbehoeften zoals voedsel, drinkwater, kleding, hygiëne pakketten, babyproducten, dekens en tijdelijk onderdak.
Ze zijn in de mogelijkheid om hulp te organiseren in afstemming met lokale overheden en hulpdiensten ter plaatse, waar ze contacten mee hebben, maar het ontbreekt ze nu aan financiële middelen.
Als u ons door middel van deze funding zou kunnen steunen met een financiële gift, zou dit enorm helpend zijn voor onze familie en de mensen om hen heen! Alle hulp is welkom.
Alvast enorm bedankt voor al jullie steun, wij waarderen het enorm!
Met dankbare groet,
Esmeray, Erol en Ferdi Çelik, ook namens onze familie in Turkije.
Dear friends, family, and acquaintances,
Our father, stepmother, two younger brothers, and sister (aged 16, 18, and 9) have fled their home in Gaziantep during the intense earthquake of this week. They thankfully survived, but their house is on the brink of collapsing and they have lost everything. They managed to escape the city and have temporarily taken shelter in a village where they are now staying with 40 others in one house.
We are deeply concerned about the well-being of our family and their loved ones in the severely affected disaster area. They are in need of financial assistance for food, clothing, and new shelter.
Despite having lost everything and having many concerns, they are also very worried about the people around them who urgently need help.
They would like to be able to help and make a difference for others who have also been affected by the devastating effects of this natural disaster.
There is a huge need for basic necessities such as food, drinking water, clothing, hygiene kits, baby products, blankets, and temporary shelter.
They are able to organize assistance in coordination with local authorities and aid services on the ground, with whom they have contacts, but they currently lack financial resources.
If you could support us through this funding by means of a financial gift, it would be greatly helpful for our family and the people around them! All help is welcome.
Thank you so much for all your support, we appreciate it greatly!
With grateful regards,
Esmeray, Erol and Ferdi Çelik, on behalf of our family in Turkey.
Sevgili arkadaşlar, aile ve tanıdıklar,
Bu haftaki şiddetli depremden dolayı Gaziantep'teki evlerinden kaçan babamız, yengemiz, iki küçük kardeşimiz (16, 18 ve 9 yaşındaki) ve kız kardeşimiz hayatta kaldı, ancak evleri yıkılma tehlikesi altında ve tüm mallarını kaybetti. Şehirden kaçabildiler ve geçici olarak bir köyde 40 kişi ile birlikte bir evde barınıyorlar.
Ailemizin ve sevdiklerinin zor şartlardaki durumları hakkında ciddi endişeliyiz. Beslenme, giyinme ve yeni bir ev bulmak için finansal yardıma ihtiyaçları var.
Kendilerinin tüm mallarını kaybetmelerine ve birçok endişeleri olsa da, etrafındaki insanların acil yardıma ihtiyacı olan insanlar için de endişelidir.
Başkalarına yardım etmek ve bu doğal afet tarafından etkilenen insanlar için anlamlı olmak istiyorlar.
Beslenme, içme suyu, giyinme, hijyen paketleri, bebek ürünleri, battaniyeler ve geçici barınma gibi ilk ihtiyaçlar için büyük bir ihtiyaç var.
Yerel yönetim ve yardım hizmetleri ile işbirliği yaparak yardım organize etme imkanları var, ancak şu anda finansal kaynakları eksik.
Bu fonlamayla finansal bir bağış yaparak bizi desteklerseniz, ailemiz ve etrafındaki insanlar için çok yardımcı olacaktır.
Her zaman desteğiniz için çok teşekkür ederiz, çok değerliyoruz.
Saygılarımızla,
Esmeray, Erol ve Ferdi Çelik, ayrıca Türkiye'deki ailemiz adına.
Fundraiser organised by:

Esmeray, Erol en Ferdi Çelik