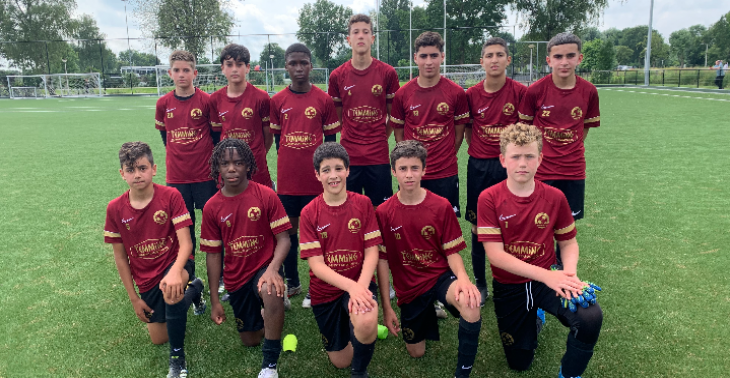 Share this fundraiser via:
Soon On Top Academy word groter en groter! Steeds meer teams. En gaan zelfs 18 november internationaal naar Portugal!
Ontdek je talenten bij Soon on Top!
Over ons
Mijn naam is Ahmet Basiince (15). Van kleins af aan droomde ik er al over om een profvoetballer te worden en zoveel mogelijk talenten te ontdekken. Zelf heb ik jarenlang als selectiespeler gespeeld, maar speel hiernaast nogsteeds op het divisie niveau in Amsterdam. Sinds 2020 heb ik mijn onderneming gestart en kijk ik ernaar uit om zoveel mogelijk jongeren te om hoog te helpen.
De trainingen vinden plaats in Utrecht. Maar we groeien steeds harder waardoor we over het hele land mogen spelen en zelfs ook in het buitenland! Daarnaast bieden wij ook privé trainingen voor de voetballers, Mensen met overgewicht en mensen die meer kracht willen ( Aanmelden kan via de site of via Instagram )!
Ons staf team bestaat uit vijf man waaronder drie asissenten die helpen begeleiden, een secreteresse voor het opzetten van externe services en de trainer zelf (Ahmet).
Wedstrijden
Om mooie resultaten te bereiken is het belangrijk dat we er samen mooi werk van maken. Daarom heeft Soon on Top meerdere wedstrijden georganiseerd. Eind november zullen we samen met ons team en partner naar Portugal gaan. Er zal een vierdaags toernooien worden gespeeld tegen top clubs, waaronder PSV,Paris Saint German, Juventus, Sevilla, Valencia en nog veel meer top clubs! Leuk voor de boys dat ze het kunnen opnemen tegen de beste van hun leeftijd goeie uitdaging dit.
In Nederland zijn kort geleden nog wedstrijden gespeeld tegen MVV en Sparta, maar dat is nog niet alles. Over twee weken mogen we weer spelen tegen Go Ahead! En aankomende dinsdag tegen FC Dordrecht.
Daarnaast proberen wij elke wedstrijd scouts voor de spelers uit te nodigen zodat ze die kans elke wedstrijd opnieuw krijgen! Aantal jongens zijn via ons netwerk al opgevallen bij verschillende BVO's ( Betaald Voetbal Organisaties ) oftewel profclubs en worden in de gaten gehouden bij de Academy en hun eigen club en paar staan al op het punt om uitgenodigd te worden! Zo krijgt iedereen de kans. Geluk met gescout worden bestaat niet hard werken=loont.
Haal meer uit je carriére
Ieder jaar stijgen de cijfers van het overgewicht onder jongeren. Steeds meer jongeren gamen liever en bewegen sporadisch. Zo zien we dat de cijfers in 2021 4% hoger zijn dan het jaar ervoor. Om dit te voorkomen steunen wij jongeren om hun talenten te ontdekken, zodat het ze ook leuk vinden om te sporten. Ken of ben jij één van de jongeren? Bereik ons dan snel!
Doneeractie
Wij zijn op zoek naar donateurs!

De spelers zijn 13 en 14 jaar. Aangezien wij nieuw(e) teams hebben en naar het buitenland gaan hebben wij nog geen kleding, inmiddels zijn we al met verschillende bedrijven aan het praten voor een sponsor was voor het eerste team wel gelukt maar inmiddels hebben wij meer als 50 aanmeldingen erbij het gaat hard!
Vanzelfsprekend hoort het team er representatief en professioneel uit te zien en het vinden van sponsoren is ons (nog) niet gelukt, dat is ook wel logisch gezien de huidige en moeilijke omstandigheden waarin wij allen verkeren.
Daarom doen wij een beroep op uw medewerking om voor iedere speler een mooi en nieuw kledingpakket aan te kunnen schaffen.
Ons team groeit hard. Wij organiseren een heleboel toernooien in zowel binnen- als het buitenland. Hierdoor krijgen de jonge trainers de kans om zich te ontwikkelen. Een helpende hand kan uiteraard geen kwaad. Wilt u ook helpen zoveel mogelijk talenten te ontdekken? Help ons dan mee door te doneren dat kan al vanaf €5,- doordelen zou gewaardeerd worden!
Niemand is ooit arm geworden door te geven #vriendelijkheid.
Webpagina: www.soonontop.nl
Bellen/ Whatsapp: 06 85 66 83 00
Instagram: https://instagram.com/soonontop.utrecht?utm_medium=copy_link
Mail: secretaris@soonontop.nl
Fundraiser organised for: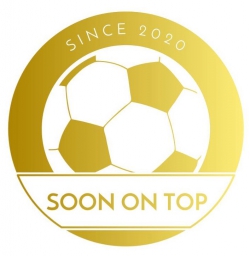 Soon On Top Academy
Fundraiser organised by:
Secretaris SOT