Silencing doctors, it's not right!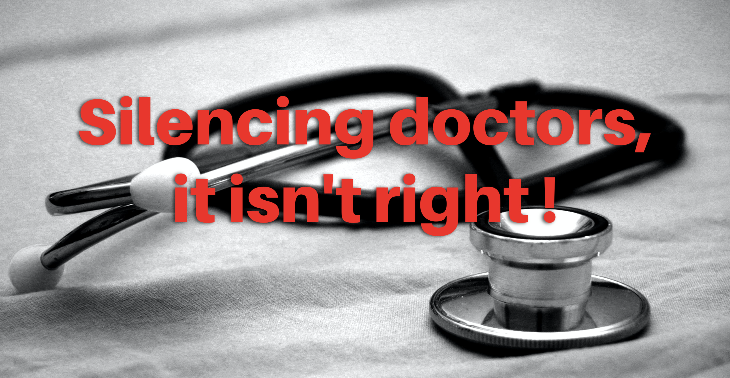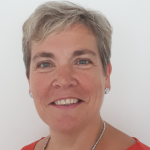 Share this fundraiser via:
Het recht om patiënten eerlijk te informeren, kost je als arts je job! Er tegenin gaan, kost je nog zo veel meer.
Das Recht, Ihre Patienten ehrlich zu informieren, wird Sie Ihren Arbeitsplatz als Arzt kosten!
Wenn Sie sich nicht daran halten, wird es Sie viel mehr kosten.
Zu Beginn der Corona-Krise war alles ungewiss. Ein neues Virus tauchte plötzlich weltweit auf und verursachte bei sehr vielen Menschen schwere Symptome. Niemand wusste, was die Symptome waren oder wie man eine sichere Diagnose stellen konnte, als es noch keine Tests gab. Als Ärzte mussten wir uns bei der Diagnose und Behandlung auf unsere Intuition verlassen und oft Entscheidungen über Patienten treffen, die wir nicht einmal physisch sehen durften.
Ich habe Studien über Vit C und Ozon, Ivermectin und Hydroxychloroquin gelesen, Behandlungen, die sich bei der Behandlung von Covid als wirksam erwiesen haben. Da wir kaum Patienten sehen durften, bot ich den umliegenden Krankenhäusern an, ihre Patienten mit Ozontherapie und Vit C zu versorgen, und wenn das nicht möglich war, das medizinische Personal, das täglich mit schwerkranken Patienten zu tun hatte. Ich erhielt keine Antwort, niemand schien interessiert. Das fühlte sich so falsch an, ging es denn überhaupt nicht um die Gesundheit dieser Menschen?
Die Behandlung mit Naturheilmitteln, die sich in China und Italien bewährt hatten, war nicht erlaubt. Auch die Verwendung von Arzneimitteln außerhalb der zugelassenen Indikationen, die sich als wirksam erwiesen haben, war nicht erlaubt.
Auch Kritik an der Vorgehensweise und den Maßnahmen war nicht erlaubt. In dem Schreiben von docs4opendebate wurde eine offene Debatte mit Experten aus verschiedenen Bereichen gefordert. Dies führte zu einer Aufforderung des Aerztekammer, zu begründen, warum Sie das Schreiben unterzeichnet hatten.
Die Impfstoffe wurden in einem erhöhten Tempo auf den Markt gebracht. Ich konsultierte Spezialisten für Genetik, mRNA-Technologie und Impfung und erfuhr von ihnen, dass diese neue Technologie sicherlich nicht ungefährlich ist und dass Massenimpfungen nicht die Lösung für diese Pandemie sind.
Auf der Grundlage dieser Informationen habe ich zusammen mit einigen Kollegen eine Reihe von Videos gedreht, in denen ich die Menschen daran erinnere, dass sich die Impfstoffe noch in der Studienphase befinden, und ihnen rate, sich gut zu informieren. Gegen mich wurde eine Beschwerde bei der Disziplinarkommission für Medizin eingereicht, die zu einer zweijährigen Suspendierung durch die Provinzkommission führte. In der Berufung vor dem Nationalrat wurde diese Frist auf 6 Monate verkürzt.
Eine sechsmonatige Aussetzung bedeutet, dass Sie Ihren Beruf sechs Monate lang nicht ausüben können, aber auch, dass eine große Gruppe von Patienten sechs Monate lang im Regen stehen gelassen wird. Dass Sie für den Rest Ihrer Laufbahn eine hohe Strafe in Ihrem Strafregister haben werden. Nicht, weil Sie einen schweren medizinischen Fehler begangen haben, sondern weil Sie sich für Ihre Patienten einsetzen. Denn man will ja nicht blindlings der Geschichte folgen, sondern auch auf Wissenschaftler hören, die sich mit der Materie auskennen und vor den langfristigen Nebenwirkungen warnen.
Nach einigem Zögern wurde die Berufung eingelegt. Ich zweifle, weil ich auf die damit verbundene Negativität verzichten könnte, aber auch, weil der Preis für ein solches Verfahren enorm wäre und ich bereits viel investiert habe.
Aber die Suspendierung zu akzeptieren, fühlt sich so falsch an. Es sollte nicht möglich sein, dass die Ärztekammer uns unsere Arbeit wegnimmt, weil wir unsere fundierte Meinung abgeben. Sie können problemlos weiter prozessieren, sie können unsere Mitgliedsbeiträge dafür verwenden, aber als Arzt sind Sie auf sich allein gestellt. Ich weiß, dass Kollegen aus Kostengründen oft nicht weiter prozessieren, und das ist nicht gerechtfertigt.
Viele Menschen haben empfohlen, diese Aktion zu starten und wollen sie unterstützen, damit die Ärzte sich einem System widersetzen können, in dem die Gesundheit und der Patient nicht mehr im Mittelpunkt stehen. Wir stehen gemeinsam vor einer Herausforderung, und ich möchte mich daran beteiligen.
Diese Aktion ermöglicht es mir und anderen Kollegen mit mir, mich für den Schutz der Meinungsfreiheit des Arztes und die Einwilligung nach Aufklärung des Patienten einzusetzen.
Vielen Dank im Voraus, dass Sie diesen Weg mit mir gehen.
Anne
The right to honestly inform your patients,  costs you your job as a doctor!
Going against it, will cost you so much more.
At the beginning of the corona crisis, everything was uncertain. A new virus suddenly appeared worldwide and yet caused severe symptoms of illness in very many people. Nobody knew yet what the symptoms were, or how you could make a diagnosis with certainty when there was no testing available. As doctors, we had to rely on our intuition for diagnosis and treatment and often make decisions about patients we were not even allowed to see physically.
I read studies regarding Vit C and ozone, Ivermectin and Hydroxychloroquine, treatments that proved effective in treating Covid. Considering we were hardly allowed to see patients in the practice, I offered the surrounding hospitals to provide Ozone Therapy and Vit C for their patients and if that was not possible, for the medical staff who were in contact with seriously ill patients every day. I got no response, no one seemed interested. This felt so wrong, was it not about the health of these people at all?
Treating with natural remedies that had proven their usefulness in China and Italy was not allowed. Off label use of medication, which proved to be effective, was also not allowed.
Criticism of the approach and measures was also not allowed. The letter from docs4opendebate called for an open debate with experts from various fields. It prompted a call from the Order to justify why you had signed it.
The vaccines were brought to market in increased gear. I consulted specialists in genetics, mRNA technology and vaccination and learned from them that this new technology was definitely not without danger and that mass vaccination was not the solution from this pandemic.
Based on this information, I made a series of videos with a number of colleagues, in which I myself point out to people that the vaccines are still in the study phase and advise them to inform themselves well. A complaint was filed against me with the Medical Board, which resulted in a 2-year suspension by the Provincial Commission. On appeal before the National Council this was reduced to 6 month.
6 Month suspension means that you cannot practice your profession for 6 months, but also that a large group of patients are left out in the cold for 6 months. That you stand for the rest of your career with a severe punishment on your record. Not because you committed a serious medical error, but because you stand up for your patients. Because you don't just want to blindly go along with the story, but also listen to scientists who know the matter inside out and warn about the side effects in the long run.
After some hesitation, the appeal in cassation was initiated. Doubt because I can do without the negativity this would bring, but also because the price tag of such a procedure would be enormous and I have already invested a lot in it.
But accepting the suspension feels so wrong, it shouldn't be possible that the Medical Board can take our job away from us because we give our substantiated opinion. They can easily continue litigation, they can use our membership fees for that, but as a doctor you are on your own. I know that colleagues often do not litigate further because of the costs and that is not right.
A lot of people recommended starting this action and want to support it, so that doctors can resist a system that no longer has health and the patient as its focus. We are facing a challenge together and I would like to dedicate myself to that.
This action enables me, and other colleagues with me, to stand up for the protection of the doctor's freedom of expression and informed consent for the patient.
Thank you very much in advance for going this way with me.
Anne
Het recht om je patiënten eerlijk te informeren, kost je als arts je job!
Er tegenin gaan, kost je zoveel meer.
Aan het begin van de coronacrisis was alles onzeker. Een nieuw virus dook plotseling wereldwijd op en veroorzaakte toch bij heel veel mensen ernstige ziekteverschijnselen. Niemand wist nog wat de symptomen waren, of hoe je met zekerheid een diagnose kon stellen als er geen tests beschikbaar waren. Als artsen moesten we op onze intuïtie vertrouwen voor diagnose en behandeling en vaak beslissingen nemen over patiënten die we niet eens lichamelijk mochten zien.
Ik las studies over Vit C en ozon, Ivermectine en Hydroxychloroquine, behandelingen die effectief bleken bij de behandeling van Covid. Aangezien we nauwelijks patiënten in de praktijk mochten zien, bood ik de omliggende ziekenhuizen aan om Ozontherapie en Vit C te verstrekken aan hun patiënten en als dat niet mogelijk was, aan het medisch personeel dat dagelijks in contact stond met ernstig zieke patiënten. Ik kreeg geen reactie, niemand leek geïnteresseerd. Dit voelde zo verkeerd, ging het dan helemaal niet om de gezondheid van deze mensen?
Behandelen met natuurlijke remedies die in China en Italië hun nut hadden bewezen was niet toegestaan. Off label gebruik van medicijnen, die wel effectief bleken te zijn, werd ook niet toegestaan.
Kritiek op de aanpak en maatregelen was ook niet toegestaan. In de brief van docs4opendebate werd opgeroepen tot een open debat met deskundigen uit verschillende vakgebieden. Het leidde tot een oproep van de Orde om te motiveren waarom u de brief had ondertekend.
De vaccins werden in verhoogde versnelling op de markt gebracht. Ik raadpleegde specialisten in genetica, mRNA-technologie en vaccinatie en vernam van hen dat deze nieuwe technologie zeker niet zonder gevaar was en dat massavaccinatie niet de oplossing was van deze pandemie.
Op basis van deze informatie heb ik samen met een aantal collega's een serie video's gemaakt, waarin ik mensen er zelf op wijs dat de vaccins nog in de studiefase verkeren en hen adviseer zich goed te informeren. Er werd een klacht tegen mij ingediend bij het Medisch Tuchtcollege, wat resulteerde in een schorsing van 2 jaar door de Provinciale Commissie. In beroep bij de Nationale Raad werd dit teruggebracht tot 6 maanden.
6 Maanden schorsing betekent dat je 6 maanden je beroep niet kunt uitoefenen, maar ook dat een grote groep patiënten 6 maanden in de kou blijft staan. Dat je voor de rest van je carrière met een zware straf op je strafblad staat. Niet omdat je een ernstige medische fout hebt begaan, maar omdat je opkomt voor je patiënten. Omdat je niet klakkeloos mee wilt gaan in het verhaal, maar ook luistert naar wetenschappers die de materie door en door kennen en waarschuwen voor de bijwerkingen op de lange termijn.
Na enige aarzeling is het beroep in cassatie ingesteld. Twijfel omdat ik best zonder de negativiteit kan die dit met zich mee zou brengen, maar ook omdat het prijskaartje van zo'n procedure enorm zou zijn en ik er al veel in heb geïnvesteerd.
Maar het aanvaarden van de schorsing voelt zo verkeerd, het zou toch niet mogen dat de Orde van Artsen ons ons werk kan afnemen omdat wij onze onderbouwde mening geven. Ze kunnen makkelijk doorgaan met procederen, daar kunnen ze ons lidmaatschapsgeld voor gebruiken, maar als arts sta je er alleen voor. Ik weet dat collega's vaak niet verder procederen vanwege de kosten en dat is niet terecht! 
Door niet verder in beroep te gaan, lijkt het alsof we akkoord gaan met de opgelegde straf, terwijl die buitenmaats is. Veel mensen hebben aanbevolen deze actie te starten en willen die steunen, zodat artsen zich kunnen verzetten tegen een systeem waarin gezondheid en de patiënt niet meer centraal staan. We staan samen voor een uitdaging en daar wil ik me graag voor inzetten. Deze actie stelt mij, en ook andere collega's met mij, in staat op te komen voor het beschermen van de vrije meningsuiting van de arts en de "informed consent" voor de patiënt.
Bij voorbaat hartelijk dank dat u deze weg met mij wilt gaan.
Anne
Fundraiser organised by:

Anne Fierlafijn