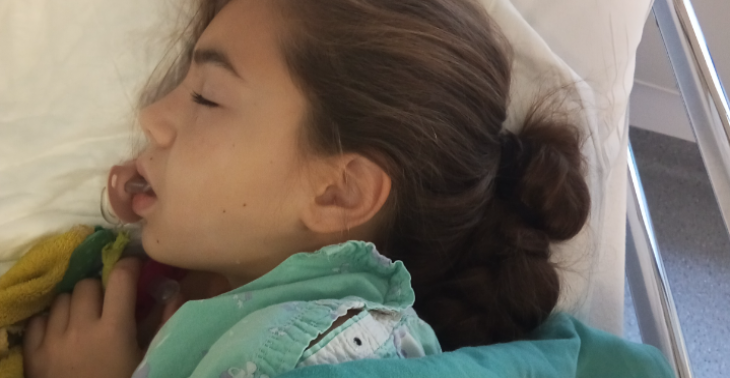 Share this fundraiser via:
een beter leven voor mijn kinderen
€0
of
€15,000
raised
Be the first to support this fundraiser!
HALLO LIEVE MENSEN
IK BEN DE WAN HOOP NA BIJ IK HEB 3 PRACHT KINDEREN OP EEN ZEER JONGE LEEFTIJD GEKREGEN IK BEN DOOR VELE TEGENSLAGEN IN DE SCHULD TE RECHT GEKOMEN WAAR ONDER OOK DE DOKTERS REKENINGEN ZEER HOOG OPLIEPEN EN ALS 15 JARIGE GEEN VERSTAND VAN GEEN FAMILIE DIE MIJ DAAR BIJ HIELP . HEB DE SCHULDEN ZICH ALLEEN MAAR OP GESTAPPELD HEB IK HIER EN DAAR GEPROBEERT TE BETALEN MET DE LAGE INKOMSTEN OP DAT MOMENT WE ZIJN NU 15 JAAR LATER EN BEN NOG STEEDS BEZIG EN WORDT ALLEEN MAAR ERGER BEN DE AFGELOPEN 3 JAAR MET SCHULDBEMIDDELING BEZIG MIJN KINDEREN NIKS KUNNEN GEVEN IS HET ERGSTE WAT ER IS MIJN HART DOET PIJN .MAAR HET IS MIJN FOUT HET VOELT DAT WE IN DE STEEK WORDEN GELATEN EN GEEN RECHT HEBBEN OP EEN 2 DE LEVEN
MIJN DOCHTER HEEFT EPELEPSIE EN KAWASAKI SYNDROOM ZE IS HEEL TERUG GETROKKEN
IK HOOP OP EEN 2 DE KANS EN ZOU JULLIE VRIENDELIJK WILLEN VRAGEN OM MIJ HIERIN TE STEUNEN EN TE HELPEN
Fundraiser organised by:
tatjana sellleslaghs
Be the first to support this fundraiser!
Show all donations