"Help vandaag een ander, die altijd anderen helpt"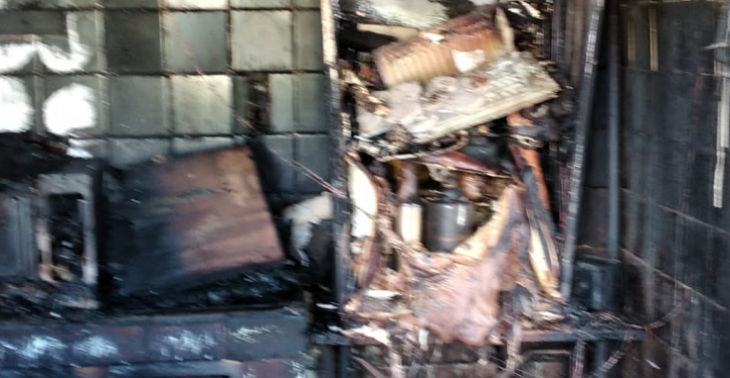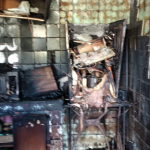 Share this fundraiser via:
Huis van Mevrouw M, waar ze woont en in haar vrije tijd kinderen opvangt en begeleid is door een hevige brand verwoest 29 nov
On November 29, 2021 Mrs M's house caught fire. She left home for work around 6:10 am and received a call at 7 am that her house was on fire.
She was surprised by a devastating fire.
This serious calamity also immediately made her homeless, however she has temporarily moved in with relatives.
With regards to clothing and items of primary needs, family and social network of the family have helped significantly, for which we are very grateful.
What makes this case so special is the fact that M is a "silent helper". Without any personal interest, she has taken care of and supported children and adolescents in her spare time for years and helped with their development and upbringing.
Achieving this through creative activities such as: traditional games, art & crafts, dancing and much more.
On holidays such as Christmas, Sinterklaas, Easter, Mother's Day, Father's Day etc. do not go by without children crafting presents together with M. Even at the end of the school year, the children bring presents for the teacher, which they have made together or under M.'s guidance.
Even adolescents regularly come to M. for ideas and for making school projects (VMBO students), especially for the subjects CAV.
With Carnival, especially babies and children can stay with her for free because she is not a carnival fan, but also because she sees the safety of babies and children as a priority.
In this way, especially young mothers can look back on valuable moments of their children having a great time with Mrs. M. at her former adress
In the blink of an eye, all this beautiful valuable work and precious memories of M., and the children and adolescents she once guided flew into flames and left her homeless.
We as a group of family, acquaintances and friends have come together to see what we can do for her future and her projects. "United we stand, divided we fall"
The request is to help her financially to rebuild the house so that she has a roof over her head again and can also continue with the beautiful work for children from underprivileged families in particular. M is currently receiving psychological support
Through this support campaign, we would like to encourage you to respond massively and help M rebuild her house
We are very grateful and we eagerly await your help.
"Together we are strong"
Nederlandse versie.
Afgelopen 29 november is het huis van mevrouw M in brand gevlogen. Ze is rond 06.10 van huis weggegaan richting haar werk, en werd 07.00 gebeld dat haar huis in brand stond.
Ze werd verrast door een alles verwoestende brand.
Deze zware calamiteit heeft haar ook meteen dakloos gemaakt. Zij is tijdelijk ingetrokken bij familieleden
Voor wat betreft kleding en artikelen van primaire behoefte, hebben familie en sociale netwerk van de familie geholpen, waar we zeer dankbaar voor zijn.
Wat dit geval zo bijzonder maakt, is het feit dat M een"silent helper" is. Zonder enig persoonlijke interesse, heeft zij gedurende jaren kindjes en adolescenten opgevangen en ondresteund in haar vrije tijd en geholpen bij hun ontwikkeling en opvoeding.
Dit doormiddel van creatieve activiteiten zoals: aangepaste spellen, handvaardigheid, thema"s, dansen en veel meer.
Feestdagen zoals kerst, sinterklaas, Pasen, Moederdag, Vaderdag enz. gaan niet voorbij zonder dat kinderen samen met M cadeautjes knutselen. Zelfs aan het einde van het schooljaar, brengen de kinderen cadeautjes voor juf, die ze samen of onder begeleiding van M. hebben gemaakt.
Zelfs pubers komen geregeld bij M. voor ideeën en voor het maken van schoolprojecten (VSBO' ers) vooral voor de vakken CAV.
Met Karnaval mogen vooral baby's en kindjes kosteloos bij haar blijven omdat zij geen karnaval fan is, maar ook omdat ze veiligheid van baby's en kindjes als prioriteit ziet.
Zo kunnen vooral jonge moeders terugkijken naar waardevolle momenten van hun kinderen thuis bij M.
In een oogwenk, is al dit mooie waardevol werk en kostbare herinneringen van M., kindjes, kinderen en adolescenten in vlammen gevlogen en haar dakloos achter gelaten.
Wij als groep familie, kennissen en vrienden zijn samen gekomen om te kijken wat we allemaal voor haar toekomst en haar projecten kunnen betekenen. "United we stand, divided we fall"
Het verzoek hierbij is, om haar financieel te helpen om het huis opnieuw te bouwen zodat ze weer een dak boven haar hoofd heeft en ook verder kan gaan met het mooie werk voor vooral kinderen uit minderbedeelde families. M krijgt momenteel psychologische ondersteuning
Doormiddel van deze steunactie, willen we jullie aanmoedigen om masaal te reageren en M te helpen haar huis te herbouwen
Ons dank is groot en wachten met veel enthousiasme op jullie hulp.
"Samen staan we sterk"
Fundraiser organised by:

Madeline Gerard