Help Tilke en hulphond Onid!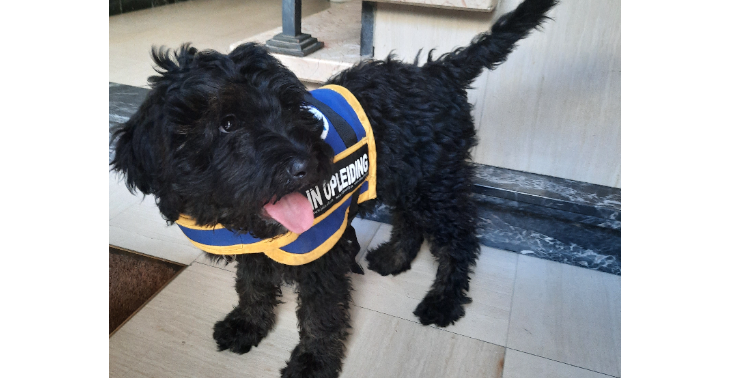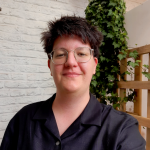 Share this fundraiser via:
Dit is een inzamelling voor mijn hulphond die me zal bijstaan in mijn dagdagelijkse uitdagingen.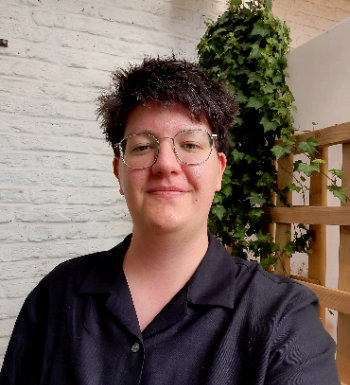 Al van kinds af aan worstel ik met mijn mentale gezondheid. Mijn eerste suïcidaliteit dook op wanneer ik 10 was. Een moeilijke thuissituatie en omgeving zorgden ervoor dat veiligheid geen evidentie was. Op mijn 16 jaar kreeg ik de diagnose angststoornis en startte ik met therapie.
In 2021 moest ik in crisisopname en werd ik gediagnosticeerd met chronische depressie, PTSD (post traumatic stress disorder), persoonlijkheidsstoornis en autisme. Ik doorliep een jaarlang trajecten in psychiatrieën, dagcentra en reïntegratiecentra. Met daarnaast een traject bij ambulante therapeuten, een psychiater en een autismecoach.
Dat jaar werd mij ook het traject naar een hulphond voorgesteld. Al van jongs af aan vind ik makkelijker connectie met dieren dan met mensen. Deze hulphond zal hoofdzakelijk op mijn noden rond autisme, trauma en angsten focussen.
Dit houdt in:
Wakker maken uit nachtmerries waarin ik trauma herbeleef
Me herinneren aan medicatie nemen
Helpen me te houden aan mijn dagstructuur
Mijn sociale angsten onder controle houden
Me uit overprikkelende situaties leiden
Deep pressure therapy toepassen (druk of warmte uitvoeren op het lichaam om me te kalmeren)
Me uit dissociatie of depersonalisatie halen
Enz.
De kosten van een hulphond lopen op. De dagelijkse kosten zijn geen probleem om op mij te nemen, maar hiernaast zijn er nog 2 grote kosten:
3000 euro bij de start van het traject voor de hond.
395 euro per maand voor de opleiding die ik samen met de hond doorloop voor ongeveer 1,5 jaar. Dat komt nog eens op 7110 euro.
Dit traject doe ik samen met Hondenboot vzw. Via deze organisatie kan ik de kosten al een beetje drukken omdat ik de hond samen met hen opleid.
De kosten van mijn afgelopen traject (psychologen, psychiatrieën,…) en komende traject lopen echter hoog op en hierom heb ik jullie steun nodig. Alle hulp is welkom en ik en mijn hulphond Onid zijn jullie alvast enorm dankbaar.
Uiteraard houden we jullie op de hoogte van ons traject via de updates pagina.
Fundraiser organised for: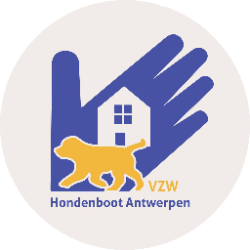 Hondenboot vzw
Met onze vzw trainen wij assistentiehonden om personen met een mentale of visuele beperking te ondersteunen. Op die manier bieden wij hun de mogelijkheid om op een aangenamere manier deel te nemen aan de maatschappij. Onze lieftallige viervoeters zorgen ervoor dat hun toekomstige baasjes minder afhankelijk zijn van (menselijke) zorg en op hun eigen benen leren staan.
Fundraiser organised by:

Tilke Wouters