Help ons gezinnen rondom ons te helpen - VZW Veur-a!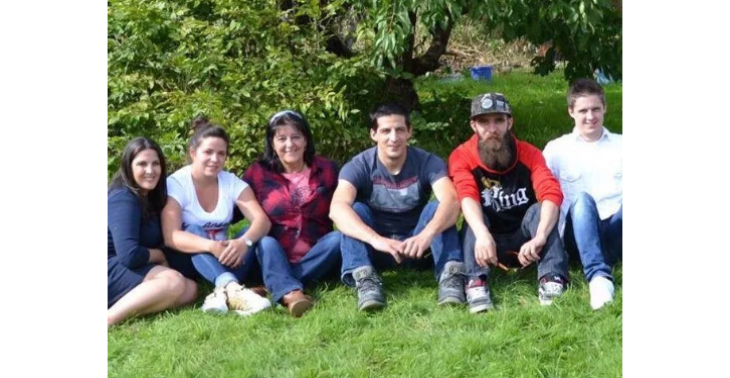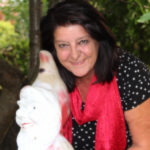 Share this fundraiser via:
Wij wensen een verkoopautomaat aan te kopen waar wij huisgemaakte voeding kunnen verkopen om onze VZW Veur-a! te steunen.
€0
of
€40,000
raised
Be the first to support this fundraiser!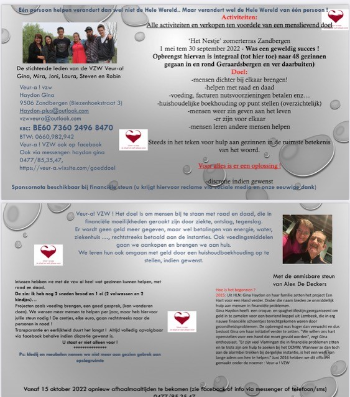 Voor het tweede jaar op rij, hebben wij, mijn man en ikzelf, een zomerterras geopend gedurende 4 maanden bij ons thuis, waar mensen kwamen genieten, iets drinken, iets eten… alles huisgemaakt. Het was wederom een succes! Met die opbrengst hebben we gezinnen rondom ons kunnen voorzien van voeding, drank, en bijspringen bij de dringende betalingen. Met raad en daad. We geven geen geld, maar halen zelf hun boodschappen en gaan dit aan huis brengen. (zo zijn we zeker dat zij voeding hebben en het niet verkwist worden aan sigaretten en/of drank). Ook voor de kinderen zorgen we dan extra, en springen bij waar de nood is.
*Gezien een zomerterras maar 4 maanden mag uitgebaat worden, en het grootste deel van de opbrengst van ons harde werk, al besteed werd aan gezinnen in nood
*Gezien, op vraag van onze klanten, wij momenteel werken met afhaalmaaltijden bij ons privé, wensen wij een afhaalmachine (verkoopautomaat) te plaatsen voor verse voeding afhaal. Wat ons de mogelijkheid geeft om veel efficiënter te werken met enkel het vers klaarmaken van de gerechten en de machine op te vullen.
*gezien wij de binnengekomen centen, gezien de grote nood, volledig en integraal besteden aan de gezinnen
Beknopt: wij wensen 1 of 2 verkoopautomaten aan te kopen om de winter te kunnen overbruggen en de gezinnen verder te helpen, ook tijdens de komende feestdagen
Fundraiser organised for: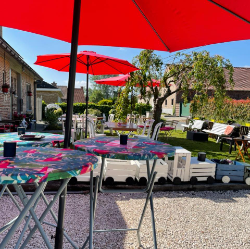 VZW Veur-a!
Goede Doelen | Veur-a! vzw | Geraardsbergen
Wij zoeken financiële hulp om onze goede werken verder te zetten, extra inkomen te verkrijgen voor onze vzw Veur-a! en dit door een afhaalmachine aan te kopen voor vers, huisgemaakte voeding te verkopen, wat momenteel aan huis wordt afgehaald.
Dit zal ons helpen de winter te overbruggen financieel.
Help ons deze gezinnen wat financiële ademruimte te geven in deze harde tijden, huis, kinderen, school, energie, voeding.
Het zijn niet enkel de mensen die door brute tegenslag of ziekte in financiële moeilijkheden komen, ook mensen zoals jij en ik, die werken, maar er toch niet in slagen om het einde van de maand te halen.
En dan zijn wij er om ze die ademruimte te geven !
Van één familie voor andere gezinnen
Je staat er niet alleen voor !
Fundraiser organised by:

Gina Haydon
Be the first to support this fundraiser!
Show all donations