Help ons de zwerfdieren te redden op het eiland Sal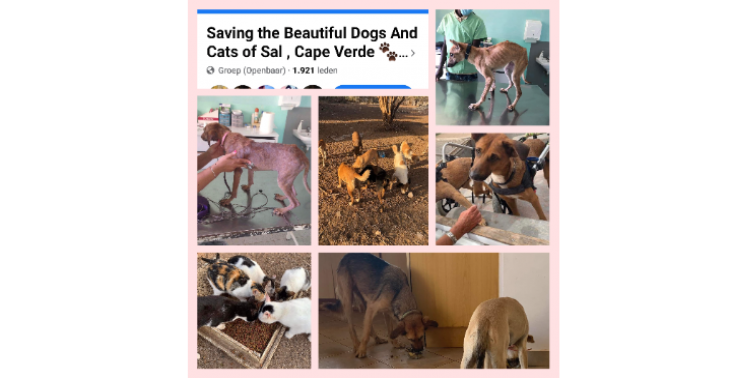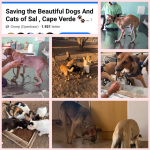 Share this fundraiser via:
Help deze geweldige groep Saving the Beautiful Dogs and Cats of Sal om de zwerfdieren te redden, voeren en op te vangen.
Deze steunactie is opgezet om Deborah Allison te helpen met haar geweldige groep om zoveel mogelijk zwerfdieren te kunnen redden. Ik zie hoeveel tijd en moeite deze mensen doen om die arme dieren te redden!
Tijdens mijn verblijf op het eiland Sal heb ik gezien hoeveel dieren er echt hulp nodig hebben. Elke dag heb ik samen met mijn vriend alle zwerfdieren die we tegen kwamen gevoerd. Daar kwam ik dan ook de hond tegen die letterlijk ons hart heeft gestolen. Met pijn in ons hart terug naar Nederland. Alsof het zo moest zijn zag ik de hond voorbij komen in de facebookgroep genaamd Saving the Beautiful Dogs and Cats of Sal! Na een hoop geduld te hebben gehad zit zij nu in een pleeggezin tot de tijd dat wij haar dan ook eindelijk op kunnen halen. Dit duurt helaas erg lang vanwege alle strenge regels, en bloedonderzoeken. Hierdoor heb ik wel gezien wat een werk er word verricht door deze ontzettend lieve mensen en wat het allemaal kost. Helaas zijn er ontzettend veel dieren die hulp nodig hebben en de hierdoor zijn de kosten dan ook enorm hoog. Ook zijn er momenteel helaas geen mensen die een zwerfhond willen fosteren. Ik hoop dat ik met deze doneeractie een steuntje kan bijdragen aan de dierenartskosten, voeding, opvang. Alle kleine beetjes kunnen helpen!
Fundraiser organised for: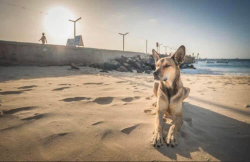 Saving the Beautiful Dogs And Cats of Sal , Cape Verde 🐾❤️
We are a group that has independently joined together to do all we can to rehome the beautiful sweet innocent dogs and cats on Sal island . We aim to help any dog that needs us from the beach to the street to the islands animal shelter 😪 We are only positive , and encouraging and we want to spread the word that these dogs need our help , need our support and need our hearts with them ❤️🐾
Fundraiser organised by:

Priscilla Korving