The organiser has inactivated donating. Donating is no longer possible.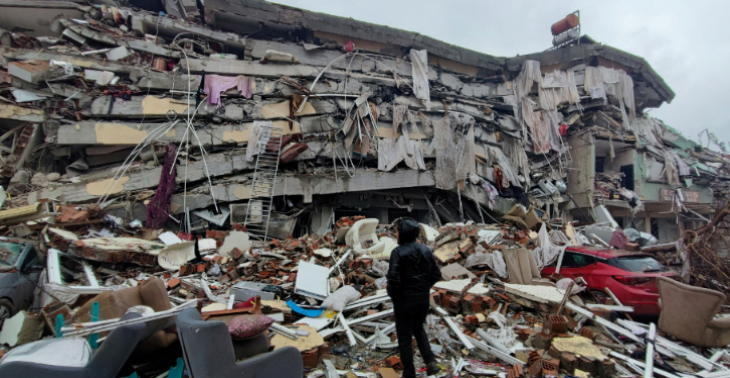 Share this fundraiser via:
Aardbeving Turkije
€0
raised
Donate Now
It is not possible to donate anymore
Turkije en Syrië zijn getroffen door een aardbeving met een kracht van 7,8 op de schaal van Richter. Veel gebouwen zijn ingestort en er zijn in beide landen op dit moment bijna 3500 doden gemeld (inmiddels opgelopen boven de 35.000). Gevreesd wordt voor nog veel meer slachtoffers. Zeker nadat rond 11.30 uur Nederlandse tijd een nieuwe zware aardbeving in Centraal-Turkije werd gemeld, die een kracht had van 7,5.
Hatay is een provincie in het uiterste zuiden van Turkije met Antakya als de hoofdstad. Zwaar getroffen door de aardbeving in de nacht van 5 op 6 februari 2023. Als enige provincie van de meerdere getroffen provincies zijn er geen hulptroepen actief in Hatay. Dit, omdat alle wegen opengebroken zijn en de infrastructuur het bijna onmogelijk maakt om Hatay in of uit te gaan. Momenteel zijn de burgers op eigen kracht bezig om mede burgers onder de puin vandaan te halen. Zonder de nodige hulpmiddelen. Ook ontbreekt het aan levensmiddelen zoals voeding, dekens, kleding, warmtebronnen, babyvoeding etc..
Het machteloze gevoel heerst. Mijn ouders, zus en ik willen helpen en komen in actie voor familie, vrienden en slachtoffers van de ramp in Hatay. Help jij mee met een donatie? Alle beetjes helpen.
Wij zullen de plaatselijke bevolking in Hatay persoonlijk gaan steunen met de opgehaalde donaties.
Alvast bedankt voor je steun,
Sibel, Sevda en ouders
*Via het tabblad 'Updates' kun je de voortgang van deze actie bekijken.
Fundraiser organised by:
Sibel, Sevda en Nurettin
Donate Now
It is not possible to donate anymore
Show all donations