Help de egelopvang van Roosendaal.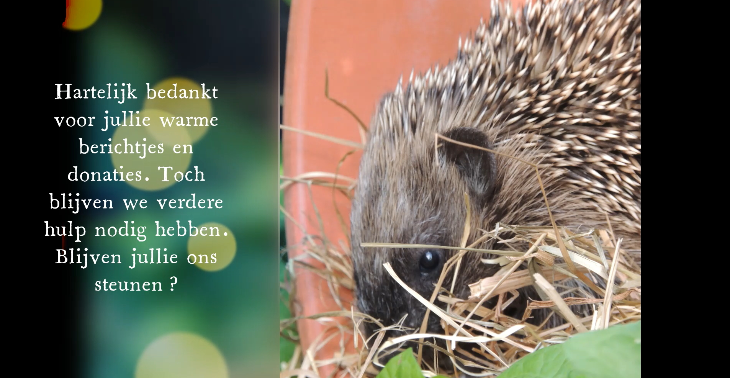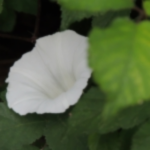 Share this fundraiser via:
De egelopvang in Roosendaal heeft jullie steun hard nodig.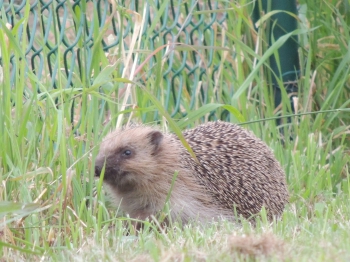 Hallo Mensen,
Ikzelf zou heel graag de egelopvang in Roosendaal willen helpen.
Zij vangen zieke en gewonde egels op. Daarna worden ze terug eenmaal ze gezond zijn terug in de wijde wereld vrijgelaten.
Voordat de zieke of gewonde egel uitgezet wordt kijken ze als het diertje kan overleven in hun gesloten tuin. Ook kleintjes die moederloos zijn binnengebracht leren dit.
Nu heb ik vernomen dat er iemand het schuurtje dat ze wilde ombouwen naar een extra verblijf heeft beschadigd deze persoon is zonder enige reden gewoon verdwenen. Heeft niets achter gelaten van briefje.
Het breekt me hart dat die persoon dit heeft gedaan. Het breekt me hart dat ze nu het schuurtje niet kunnen verbouwen naar een verblijf voor egels.
Willen jullie mij helpen om deze egelopvang het nodige budget samen te krijgen om toch het schuurtje te kunnen verbouwen?
Ze hebben nog geen zicht of de verzekering al dan niet tussenkomt en al zeker geen idee wanneer het zou zijn daarom dat we nu alvast een inzamelingsactie doen.
Het budget wordt dan gebruikt voor het schuurtje én verzorging van de egels.
De egels zullen jullie dankbaar zijn.
Het artikel dat verschenen is in de lokale krant kan je vinden bij nieuws.
Alvast bedankt.
Aan alle mensen hartelijk dank voor jullie donatie.
Ps: we kunnen over het doelbedrag gaan.
Fundraiser organised for: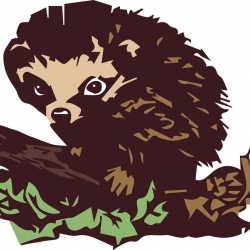 Stichting Egelopvang Roosendaal e.o.
Bij Stichting Egelopvang Roosendaal zijn uitsluitend vrijwilligers actief. We helpen zieke en gewonde egels en egelbaby's die om de een of andere reden niet (meer) door de moeder kunnen worden verzorgd. De eerste opvang is meestal in een verwarmd egelverblijf. Er is ruimte voor 37 egels tegelijkertijd. Als een egel goed is hersteld, gaat hij tijdelijke eerst naar een gesloten tuin; Dat is een tuin die is afgezet met fijn gaas of een schutting, waar de egel zelf niet uit kan komen. Hier kan hij weer zelfstandig eten zoeken en zo nodig worden bijgevoerd.
Fundraiser organised by:

Sofie-tje Derks