Geef Vivian hoop en een kans om opnieuw te leven!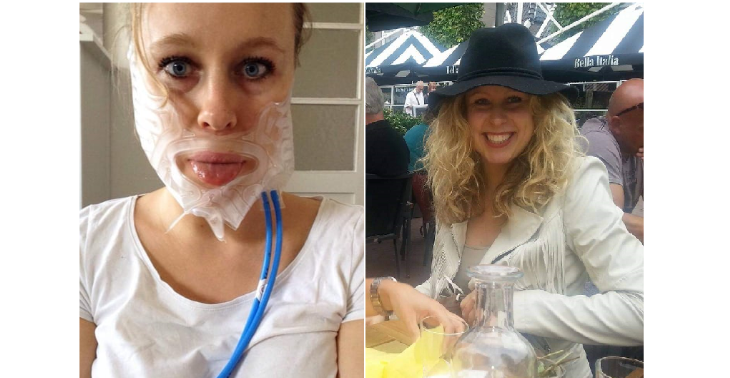 Share this fundraiser via:
Vivian heeft al 15 jaar de ziekte van Lyme, haar laatste hoop is een driejarige behandeling met bijengif! Help haar leven!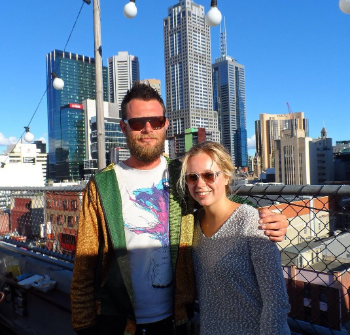 Vivian is ill with Lyme disease. Vivian has had Lyme disease since she was 15, but because it was only discovered at a very late stage, she is now chronically, very ill. Vivian has (had) the following complaints due to Lyme disease: Loss of strength (lifting a hairbrush is already difficult, walking is almost impossible, talking is sometimes difficult). Brain infoggs/amnesia causing her to get lost, unable to read, forgetting situations, not being able to retell situations, forgetting words, being disoriented and confused. Fatigue (so much so that she is in bed all day). Blood poisoning, inflammations all over her body (intestines, eyes, mouth, etc), blisters all over her body, abdominal pain, headache, severe muscle aches and joint pains. Her body is also full of fungi. She has to take a lot of medication (the cost of which is about $1500 a month) to get through the day with some degree of pain. Lyme disease has overloaded her autoimmune system. Because of her complaints, Vivian has actually been in quarantine for more than 10 years (!!!), she can't take care of herself, she can't work, she can hardly maintain friendships and she has not been able to start a family. This isn't because she doesn't want any of this, or doesn't have a fighting spirit, but she's TOO sick. Vivian has been unable to really live for a long time. Her boyfriend Bruce has therefore been taking care of her for more than 10 years. Vivian lives in Australia and therefore her family cannot visit her or help her with her daily care. Because this is becoming increasingly difficult for her mentally and she is getting sicker and sicker and therefore she is able to do less and less and has more pain, it is clear to her that she does not want to continue living in this way. Vivian has pinned her very last hopes on a three-year treatment with bee venom therapy. To start with this, Vivian first has to detox her body from black mold. The supportive therapies, supplements and protocols for the detox and the bee venom treatment are extremely expensive and are not reimbursed. However, this part of the process is very important for the bee venom treatment to succeed. Because we want to give Vivian a chance to live again, we set up this crowdfunding. Vivian has been in close contact with several specialist doctors (from different countries) and tried treatments and lifestyle changes to get better. You can think of doctors with knowledge in the field of Lyme and rheumatic complaints, antibiotics, a very healthy diet, taking herbs, visiting the sauna, colonic irrigation, medication and help aimed at her psychological well-being. For more information about Lyme disease, the following site can be consulted: click here
Vivian is doodziek door de ziekte van Lyme. Vivian heeft sinds haar 15e de ziekte van Lyme, maar omdat dit pas in een heel laat stadium ontdekt is, is zij nu chronisch, heel erg ziek. Vivian heeft door de ziekte van Lyme de volgende klachten (gehad): Krachtverlies (een haarborstel optillen gaat al moeizaam, lopen gaat vrijwel niet, praten is soms moeilijk). Brainfoggs/geheugenverlies waardoor ze de weg kwijt raakt, niet meer kan lezen, situaties vergeet, situaties niet na kan vertellen, woorden vergeet, ze gedesoriënteerd is en verward overkomt. Vermoeidheid (zo erg dat ze hele dagen op bed ligt). Bloedvergiftiging, ontstekingen in haar hele lichaam (darmen, ogen, mond, etc), blaren over haar hele lichaam, buikpijn, hoofdpijn, ernstige spierpijnen en gewrichtspijn. Ook zit haar lichaam vol met schimmels. Ze moet heel veel medicijnen (waarvan de kosten maandelijks ongeveer 1500 dollar zijn) nemen om nog enigszins zonder pijn de dag door te komen. Door de ziekte van Lyme is haar auto immuunsysteem overbelast.
Door haar klachten leeft Vivian eigenlijk al meer dan 10 jaar in quarantaine (!!!), het lukt haar niet voor zichzelf te zorgen, ze kan niet werken, ze kan vrijwel geen vriendschappen onderhouden en ze heeft geen gezinnetje kunnen starten. Dit is niet omdat ze dit allemaal niet wil, of geen vechtlust heeft, maar ze is TE ziek. Vivian kan al heel lang niet meer écht leven. Haar vriend Bruce zorgt daarom al meer dan 10 jaar voor haar. Vivian woont in Australië en daarom kan haar familie haar niet opzoeken of helpen in haar dagelijkse verzorging. Omdat dit haar mentaal steeds zwaarder valt en ze steeds zieker wordt en ze dus steeds minder kan en meer pijn heeft, is het voor haar duidelijk dat ze op deze manier niet verder wil leven. Vivian heeft haar allerlaatste hoop gevestigd op een driejarige behandeling met bijengif (bee venom therapy). Om hier mee te kunnen beginnen moet Vivian eerst haar lichaam detoxen van zwarte schimmel (black mold). De ondersteunende therapieën, supplementen en protocollen voor de detox en de bijengif behandeling zijn ontzettend duur en worden niet vergoed. Dit gedeelte van het proces is echter heel belangrijk om de bijengif behandeling te doen slagen. Omdat we Vivian een kans willen geven om opnieuw te leven hebben we deze crowdfunding opgezet.
Vivian heeft al heel veel contact gehad met verschillende specialistische artsen (uit verschillende landen) en heeft behandelingen en leefstijlaanpassingen geprobeerd om beter te worden. Hierbij kun je denken aan onder andere artsen met kennis op het gebied van de Lyme en reumatische klachten, antibiotica kuren, een zeer gezond voedingspatroon, kruiden innemen, sauna bezoeken, darmspoelingen, medicatie en hulp gericht op haar psychisch welzijn. Voor meer informatie over de ziekte van Lyme kan de volgende site geraadpleegd worden: klik hier
Fundraiser organised by:

Sylvie Groenewoud