Een toekomst voor The Forest Dogs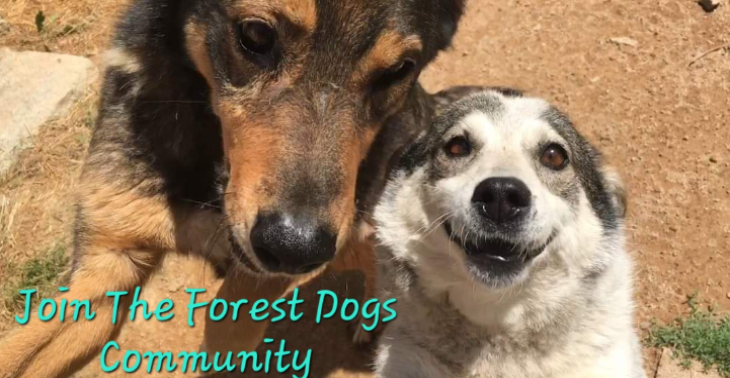 Share this fundraiser via:
The Forest Dogs is het thuis van 19 afgedankte straathonden en moeten naar een nieuw terrein.
Een Toekomst voor The Forest Dogs
Het leven van een straathond is elke dag de zoektocht naar een veilige plaats om te slapen, te eten en drinken. Vijanden komen van alle kanten en ziektes of verwondingen verminderen hun kans van overleven. Het trieste leven van deze onschuldige dieren heeft alleen een kans als een barmhartige ziel ze onder hun vleugel neemt.
The Forest Dogs is zo'n plek waar opgegeven straathonden toch nog liefde, warmte, veiligheid, geborgenheid en zorgzaamheid mogen ervaren. De honden in The Forest Dogs hebben een eeuwig mandje gevonden waar ze niet meer over de schouder hoeven te kijken of voor hun leven hoeven te vechten. Sinds 2008, hebben 81 honden een nieuw leven gevonden dankzij The Forest Dogs, waarvan nog 19 niet-plaatsbare honden van hun oude dag kunnen genieten. Persoonlijke sponsors voor iedere hond helpen met de dagelijkse kosten.
The Forest Dogs heeft een vaste verzorger die bij de honden woont, ze verzorgd en de oudere dieren regelmatig door een dierenarts laat onderzoeken voor hun gezondheids toestand. Onder toeziend oog van medische zorg en hun vaste verzorger waar alle honden een diepe band mee hebben, zijn ze een nieuw hoofdstuk in hun leven begonnen. Ze laten het zware leven achter en kunnen nu eindelijk van het leven genieten. De verzorger kent de roedel door en door, is er dag en nacht, en helpt de gepensioneerde straathonden in harmonie te leven door zijn deskundigheid in kynologisch gedrag en de individuele karakters van de honden op elkaar af te stemmen.
Bij het dagelijkse leven met de honden in de mooie vredige natuur zijn ook onderhouds werkzaamheden betrokken om het terrein bij te houden, duurzaam onderhoud, en contact te houden met de donateuren welke ieder hun hart open zet voor de financiele zorg van een van de honden bij The Forest Dogs. Donaties in de vorm van goederen, geld en het verblijf van logees tussen de honden en paarden op The Forest Camp, geven The Forest Dogs bestaanszekerheid.
Een nieuw hoofdstuk staat voor de deur waar The Forest Dogs op zoek is naar een nieuw stuk land. Met het veranderende klimaat is de zoektocht begonnen naar een terrein wat beter geschikt is voor de honden om voort te bestaan. Het nieuwe terrein zal alle wensen van de honden uit laten komen. Straathonden hebben rust nodig na een leven vol met overleving en stress. Een rustgevende omgeving staat hoog in het vaandel met bebossing en schaduw tijdens de warmere zomers. Deze vredige plek zal de honden samen met hun roedel maatjes weer vertrouwen geven in het leven.
Om dit nieuwe hoofdstuk voor The Forest Dogs werkelijkheid te laten worden hebben we de hulp nodig van dierenliefhebbers zoals u.
Help om de droom van The New Camp waar te maken en de gepensioneerde honden de ideale plek te geven.
Bij voordat dank namens de doggies
Fundraiser organised by:
Ron Vergunst