Dierenleed, dierenmishandeling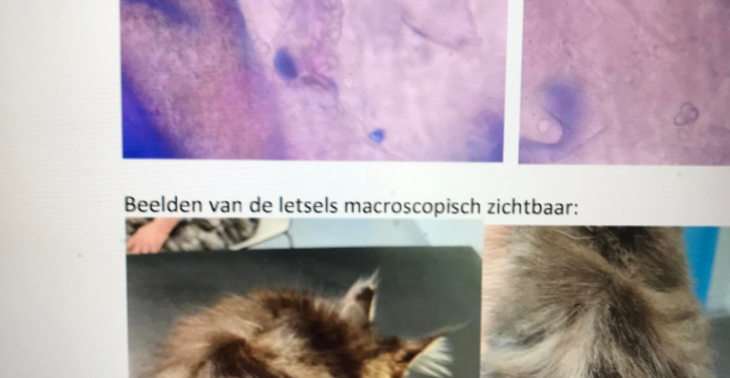 Share this fundraiser via:
Kitten, Tagore, aangekocht bij foutieve fokster, controle dierenarts : schimmel met serieuze gevolgen, lees ons verhaal aub
€0
of
€2,800
raised
Be the first to support this fundraiser!
Onze Tagore, reikhalzend naar uitgekeken om hem hier een forever home aan te bieden. Half uur voor aankomst krijgen wij een sms bericht van de fokster (zie bewijs) : hij zit volledig onder de yoghurt, ik heb zijn haren moeten knippen. Daar gekomen zagen wij ons kitten, met slechte vacht, fokster meldde van de yoghurt. Tagore nestelt zich onmiddellijk in onze armen, smekende ogen, buikgevoel meldde ons hier klopt iets niet, ons hart nam het over van ons verstand, we nemen Tagore mee. Dag daarna laten onderzoeken door onze dierenarts (zie bewijs): schimmel, ongezond kitten. Behandeling opgestart, fokster verwittigd, wordt boos, ligt aan de yoghurt, slechte dierenarts. Ik bel haar dierenarts op, deze bevestigd de schimmel en dierenleed en noteert dit zwart op wit op papier voor ons. Ik contacteer fokster opnieuw met de bewijzen, we worden geblokt. Ik zoek haar kattenvereniging op, mail onze bewijzen door, ze sluiten onmiddellijk haar cattery. Ik bel dierenpolitie op (Tagore werd aangekocht in Nederland), ze kennen haar, is niet eerste klacht, ze staat nu onder controle van de dierenpolitie in Nederland en krijgt voor elke dag dat ze haar dieren niet laat behandelen een dwangsom. Onze kosten zijn ontzettend hoog, (zie bewijzen, is maar een deel van de facturen tot nu toe) behandeling, opname was verzwakt,…we willen dit kitten niet opgeven en hem een eerlijke kans bieden, dit verdient hij! We zijn er nog lang niet, al onze meubels moeten verwijderd worden die van stof zijn, van krappaal tot salon/bed daar schimmel sporen vormen die twee jaar overleven. Onze zoon heeft nu ook schimmel (ringworm), zie bewijzen foto's. Onze andere poezen ook :-( Onderwijl advocaat geraadpleegd, kost ons ook handenvol geld, (zie bewijs) deze fokster dient echt gestopt te worden! Wie helpt Tagore en onze andere poezen? Bij foto's enkele bewijzen van de kosten dierenarts, we zijn er nog lang niet, plus eerste kost advocaat. Fokster heeft niet gereageerd op zijn schrijven, dus we gaan een rechtszaak moeten aanspannen om deze dierenmishandeling aan te kaarten en haar te laten stoppen. Al onze poezen hebben slecht gereageerd op behandeling itrafungol, diarree, braken, geen eetlust meer, gewichtsverlies, drie van onze poezen moeten in opname, zijn onderwijl terug thuis. Worden nog steeds behandeld voor hun diarree (medicatie), en dure speciale voeding om hun darmen te ontlasten Onze dankbaarheid is groot!
Fundraiser organised for: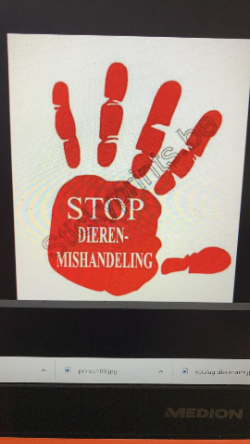 Stop dierenmishandeling
Fundraiser organised by:
Petra Tullen
Be the first to support this fundraiser!
Show all donations