Cursus Mediumschap in buitenland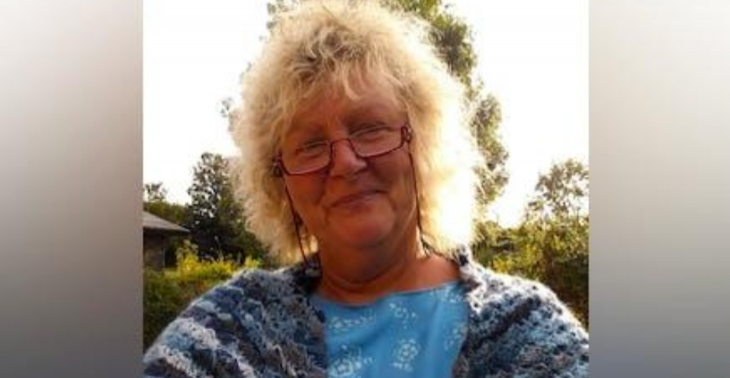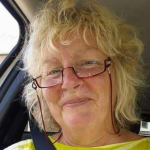 Share this fundraiser via:
Graag wil ik een cursus mediumschap volgen in het buitenland. Voor elke donatie vnf 10€ krijgt u 1 consult of kaartlegging.
€0
of
€350
raised
Be the first to support this fundraiser!
Lieve lezer,
Nooit had ik gedacht om dit forum te gebruiken om een vraag te stellen tot hulp.
De wereld hangt aan elkaar van goede mensen en diegenen die het minder goed voorhebben met anderen worden ook gedragen door energieën die van hen een beter mens willen maken.
Dit is voor zover ik me in mijn leven kan herinneren mijn spiritueel uitgangspunt en daar werk ik dagelijks mee.
Je kan dit bekijken op mijn fb pagina waaraan allerlei pagina's zijn gekoppeld die allemaal hun spirituele betekenis hebben.
https://www.facebook.com/hiernamaals/
Verder zoek ik al jaren vermiste mensen waar veel energie inzit, maar dat vind ik niet erg, net omdat ik het heel graag doe, want ondanks de meestal pijnlijke resultaten kunnen we de nabestaanden toch ook een stukje troost bieden.
Omdat bijleren een mooie troef is om anderen nog meer te helpen besloot ik om online een cursus mediumschap te volgen.
Door corona rees het aantal online-cursussen de hoogte in en konden we proeven van allerlei nieuwigheden op een losse, vrijblijvende manier.
Echter, nu de online-cursussen zo goed als allemaal zijn opgeschort en er online ook geen 3de jaar meer voorzien wordt heb ik na 1 jaar twijfelen besloten om een cursus ter plaatse te gaan volgen.
Het twijfelen bestond vooral uit een financiële kwestie omdat de kost van de benzine een grote rol speelt, mede dat een b&b voor 1 nacht noodzakelijk is gezien de afstand en de aanvang van de lesdag 's morgens om 10h.
De locatie van het lokaal is in een klooster in Maarssen en bevindt zich op +/- 200 km van mijn woonst, ikzelf woon in België – Hoegaarden.
https://www.buitenplaatsdoornburgh.nl/over/
Natuurlijk heb ik mijn rekening gemaakt en voor 1 cursusjaar dat start in september 2022 rijd ik 10 maanden 200km heen+200km terug, dat maakt 400 km per lesdag, dus 4000 km voor de 10 maanden.
De b&b uitgaven kan ik zelf dragen, dat is niet het probleem.
De uitgave van de cursus bedraagt 797€ en die kan ik ook zelf dragen.
Het is enkel de benzine-uitgave die zwaar weegt, het is per rit heen en terug ong. 50€, zegt ViaMichelin.
Ik hoef natuurlijk niet het hele bedrag te ontvangen, maar een deel zou zeer welkom zijn.
Wat ik graag in ruil wil bieden voor iedere donatie vanaf 10€ is een live-consult van ongeveer een uurtje, soms iets minder lang, soms net iets langer.
Het consult bestaat uit het ontvangen van een overleden ziel die ons de nodige informatie biedt zodat deze herkend wordt door jou. Het is bij aanvang altijd best spannend welke overledene een praatje met ons wil komen maken, want wie er komt is niet te voorspellen. Ontroering is dan ook nooit ver weg.
Dit consult is een afzonderlijke aanbieding op zich, maar ik kan evengoed een uitgebreide schriftelijke kaartlegging verzorgen voor ong. een jaar ver en waarover we ook nog nadien, als je het document hebt gelezen, een uurtje kunnen praten als er dingen niet duidelijk zijn.
https://www.facebook.com/Begripvoltoewijding
Mijn uiting tot hulpvraag is dus financiële steun voor het heen en weer te kunnen rijden, waardoor jij in ruil een consult of een kaartlegging ontvangt als je hiervoor openstaat.
Met elke donatie, hoe klein ook, zal het lichtje in mijn hart steeds sterker gaan branden.
Ik bedank nu al iedereen om mijn droom, waar ik de stap heb durven voor nemen, realiseerbaar te maken.
In liefde,
Jenny Desmedt
Fundraiser organised by:

Jenny Desmedt
Be the first to support this fundraiser!
Show all donations