Versterken van de leefbaarheid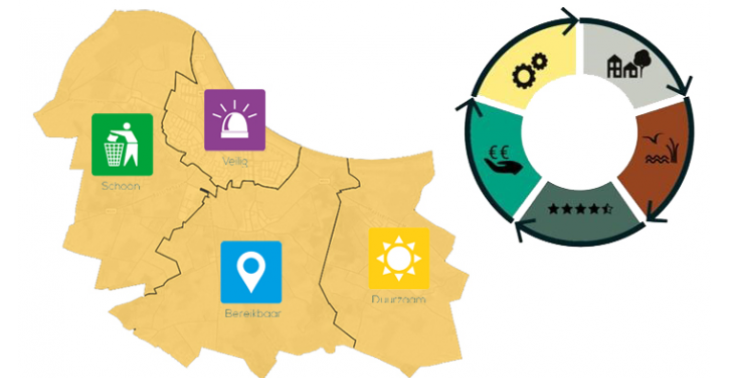 Share this fundraiser via:
Opstellen van uitvoeringsplannen voor het versterken van de leefbaarheid. Dit door problemen te vertalen naar oplossingen,
€0
of
€36,000
raised
Be the first to support this fundraiser!
Afgelopen maanden zijn de dorps- en wijkraden samen met de 13.000 bewoners en bouwteams aan de slag geweest met het opstellen van kernen cv's voor Escharen, Gassel, Grave en Velp. Deze worden medio Maart opgeleverd.
Smaakt naar meer...
Uit dit proces en de kernen cv's zijn vraagstukken en probleemstellingen naar voren gekomen die verder uitgewerkt dienen te worden zoals:
- verkeersveiligheid en bereikbaarheid vergroten,
- verduurzamen (zonnepanelen, warmtepompen, etc.),
- herontwikkeling van de kerken,
- aanwijzen van bouwgronden.
Kansen dorps- en wijkraden
Uitvoering van dit proces biedt op regionaal niveau kansen om:
- met elkaar op te trekken en kansen te delen,
- vraagstukken beantwoord te krijgen,
- en beleid en uitvoeringspunten integraal te verbinden.
Daarnaast biedt het op lokaal niveau kansen om:
- gericht plannen uit te werken/uit te voeren samen met een externe partij, bewoners en verenigingen ten einde de leefbaarheid te verbeteren,
- besluiten te toetsen aan de plannen,
- en overzicht te hebben, te bewaren en te bewaken in de ontwikkelingen van het dorp/de wijk.
Om deze plannen op te kunnen stellen is onder andere ;
- expertise van een externe partij nodig,
- bewonersbijeenkomsten,
- drukwerk en andere kosten.
Het proces dat voorgesteld wordt is om, gedurende een jaar, met vrijwilligers de volgende stappen te doorlopen:
1. Samen met vrijwilligers en adviseur(s) bij elkaar te komen om het proces te bespreken, afspraken te maken en het proces in gang te zetten.
2. Een externe partij (expertise/professionals) te vragen een draaiboek/plattegrond te ontwikkelen met daarin:
- de kernen cv's,
- opgehaalde ontwikkelingen en probleemstellingen,
- en lokale wensen en opgaves.
In het draaiboek/plattegrond worden deze ontwikkelingen uiteengezet met daarbij inzicht in de uitvoerbare acties en prioritering, investeringskansen en het te hanteren beleid. (oplevering voor de zomer).
3. Dorps- en wijkraden, verenigingen en stichtingen en bewoners worden gevraagd het draaiboek door te nemen en aanvullingen/wijzigingen aan te leveren (maanden september en oktober).
4. Tot slot wordt het draaiboek begin 2023 opgeleverd en kan gestart worden met de uitvoering van de plannen om de leefbaarheid te verbeteren (5-10 jaren traject).
Fundraiser organised by:
Jochem Jacobs
Be the first to support this fundraiser!
Show all donations