The Lead Out Cycling Academy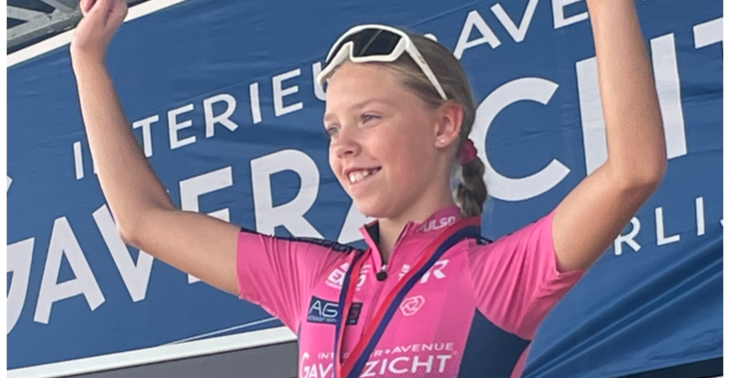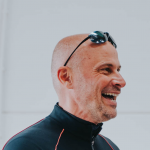 Share this fundraiser via:
De eerste volledige wielerpiramide!
Wielrennen is een superpopulaire sport in België. De organisatie van jeugdclubs en opleidingsclubs kan een stuk beter.
Het wereldkampioenschap wielrennen in Wollongong, toonde een sterke generatie Belgische sporters, allemaal een product van een Vlaamse opleidingsclub.
De Lead Out Cycling Academy, bouwt op bijna een eeuw clubtraditie en neemt de sport mee naar een grotere dimensie, we maken een uniek en vooruitstrevende structuur.
Een structuur waar breedtesport van 8 tot 18 voor zowel jongens als meisjes op een professionele wijze georganiseerd wordt, een structuur waar jongens en meisjes vanaf 18 kunnen doorgroeien naar een performant team.
De aanpak respecteert de wielertradities, maar is professioneel op alle vlak.
Zo vormen we een grote wielerpiramide, breed in de breedtesport, hoog in de performance sport en aansluitend naar het profwielrennen. Deze piramide staat open voor alle clubs en teams die de visie en missie onderschrijven.
Kinderen kunnen groeien in een vertrouwde omgeving, in samenspraak met ouders en hun school, en toch genieten van sport, en de mogelijkheid om naar topsport door te groeien.
Geen versnippering meer, geen angst dat de club volgend jaar niet meer 'doordoet', geen stress om van team te veranderen!
Waarvoor dient de financiering?
We bouwen aan een unieke structuur die jeugd in de breedte begeleidt waar plezier en ontwikkeling centraal staan, en jeugd naar de top begeleidt, waar prestaties en topsport belangrijk zijn.
Onze aanpak wil professioneel zijn op alle niveaus. We streven naar een gezonde samenwerking tussen de vrijwilligers in de sport en sportprofessionelen. De opleiding van de medewerkers, het materiaal voor ondersteuning, de begeleiding van de jongeren staan allemaal op een sterk niveau. Wij willen hierin investeren.
Onze aanpak wil transparant en communicatief zijn : een goede communicatie met het team, de sporters en de ouders zijn cruciaal. Daarom bouwen we onze media sterk uit : een website boordevol informatie is in opmaak, ons social media plan wordt uitgerold. En ook de basisbrochure op papier is belangrijk. Wij willen hierin investeren.
We hebben onze vaste operationele en financiële partners, maar indien we de structuur willen versterken, is er een bijkomende budgetinspanning nodig.
Deze budgetinspanning willen we realiseren door nieuwe partners aan te trekken, en door deze gerichte crowdfundingactie.
Het is enkel samen met jullie dat we in ons opzet gaan slagen.
Wie zijn we ?
The Lead Out Cycling Academy is een cycling team gebouwd op een eeuw traditie en innovatie.
De VZW Koninklijke Sportieve Vereniging Deerlijk, gekend als 'Gaverzicht-Be Okay' ging vorig jaar samen met het team 'EFC-L&R-Vulsteke'. Deze VZW heeft een wielergeschiedenis die teruggaat tot in 1927 en wielerhelden zoals Briek Schotte, Patrick Lefevere, Dirk Demol, Grace Verbeke, Lieselot Decroix.... opleidde.
Het bestuur van de Lead Out bestaat uit
Arne Houtekier, COO Pulso Preventielab, ex Lotto-Soudal
Kurt Debouck, CEO ExpoFloorCoverings, ex-top triatleet
Thomas Debrabandere, manager operational efficiency Spie Belgium, ex-winnaar Ronde van Vlaanderen voor junioren.
Allen personen die hun sporen verdiend hebben in de sport en het bedrijfsleven.
Het dagelijks bestuur is in handen van Frank Glorieux, die zes jaar lang de Vlaamse Federatie Cycling Vlaanderen op de kaart zette, en nu opnieuw aan het bouwen gaat in dit team.
Dit bestuur staat garant voor een kwalitatieve en professionele aanpak.
Check onze media :
https://www.facebook.com/theleadoutcyclingacademy
https://www.theleadout.be in opmaak !
https://instagram.com/the_lead_out_cycling_academy?igshid=YmMyMTALM2Y=
Fundraiser organised for:
VZW Koninklijke Sportieve Vereniging Deerlijk
Fundraiser organised by:

Frank Glorieux