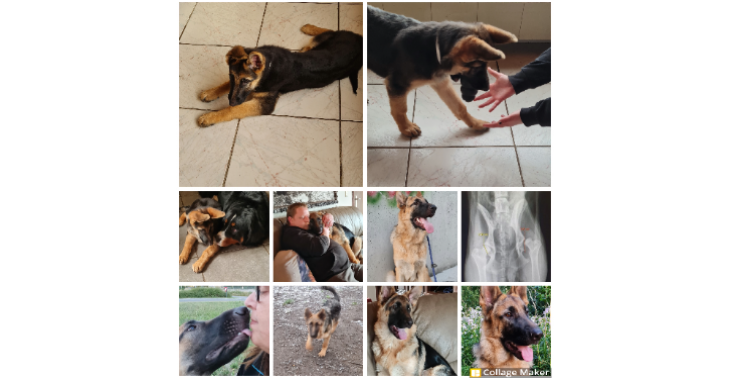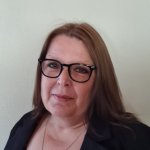 Share this fundraiser via:
heupoperatie voor Spike de Duitse Herder
Heupoperatie voor de duitse herder Spike 10 maand oud.
Spike kwam als kleine pup van 3 maand in ons hondenhotel. Zijn baasje heeft een woelig parcour doorstaan tijdens haar werkreis naar Portugal. uiteindelijk bleef hij niet 1 maand maar 2.5 maanden bij ons in het hotel. Ze reageerde weinig of niet op foto's die we stuurden. Dat maakte dat wij voor hem een speciaal gevoel van genegenheid gingen ontwikkelen. We zijn dol op al onze gasten , maar door de turbulente ervaring ging hij al snel onze harten veroveren. Ook in onze roedel, Freya (11jr) - Indy (9jr) - Riona (3 jr) en onze spruit Thyscha (18 maanden) en onze oudste Dizzy (13jr), werd hij al heel snel opgenomen en aanvaard. Ze hebben hem bij wijze van spreken helpen opvoeden en bij hem een karakter van een berner geboetseerd. Hij is lief, speels en heeft een heel erg groot knuffelgehalte. Na die 2,5 maanden kwam zijn baasje hem weer ophalen... Thyscha treurde echt. En eerlijk wij ook.... maar een goede week later kregen we een verrassend telefoontje of we Spike niet nog eens wilde opvangen voor ongeveer ten langste 5 dagen..... Deze 5 dagen werden maanden. Ook nu weer geen enkel gehoor op mailtjes, foto's filmpjes.... niets.... toen Spike 9 maanden werd hebben we dan voorgesteld dat we Spike wilde adopteren van haar, hij voelde zich thuis bij ons en zij gaf geen gehoor. We stelde voor dat ze geen kosten zou hebben. We lieten de kosten (+/- 1780,00€) die ze had door zijn verblijf bij ons, volledig vallen als ze hem aan ons wilde overdragen. Ze heeft niet lang getwijfeld. ze zou ons zijn ziekenboekje bezorgen.... daar wachten we nog op. Maar uiteindelijk werd Spike definitief onze huisgenoot en vrolijke spruit tussen onze honden. En dan kwam het nieuws van zijn heupen. We zagen dat hij mank liep en toen hij gecastreerd werd hebben ze platen gemaakt en werd duidelijk dat hij heupdysplasie heeft in de ergste vorm. We stuurden de foto's door naar diverse dierenartsen en specialisten en de uitkomst is verschrikkelijk. Eén van de mogelijke behandelingen is een heupoperatie.
Denk aan een bekkenkanteling, heupprothese of verwijdering van heupkop hals en gewrichtskapel. Welke heupoperatie geschikt is voor de hond, hangt onder andere af van de leeftijd, het gewicht en of er artrose aanwezig is.
Voor Spike zijn er 2 opties: een heupprothese of het verwijderen van de heupkoppen.
We moeten nu beslissen wat we kunnen doen. Maar zoals jullie weten komt hier een heel groot kostenplaatje bij dat we niet alleen kunnen dragen.
Daarom durven we te vragen om een klein bedrag te doneren om onze lieve schat te kunnen verlichten van zijn pijn en hem een heerlijk leven als lieve huishond te kunnen geven.
Natuurlijk verbinden we ons er toe om elk gebeuren met jullie te delen, aan de hand van foto's en filmpjes.
We beloven ook dat als deze actie een heel groot succes is, dat we het geld dat teveel is zullen doneren aan voorstellen die jullie kunnen indienen, zodat elke euro aan dierenwelzijn gaat.
Fundraiser organised for:
Kennel 'Van Riona'
Hondenhotel, hondenopvang
Fundraiser organised by:

Linda Wolfs