Steun voor wees- en straatkinderen in Afrika, Tanzania, Iringa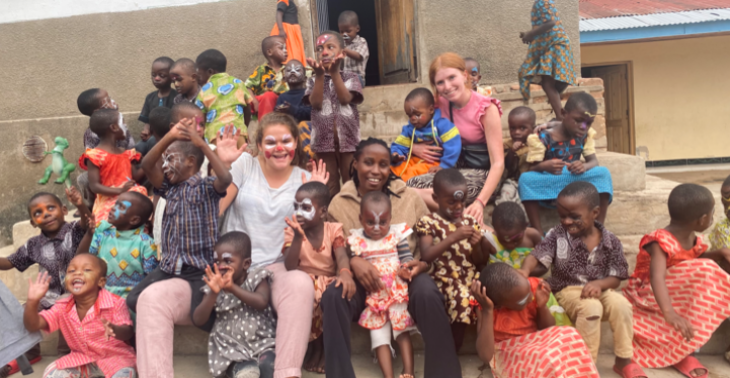 Share this fundraiser via:
Help de wees- en straatkinderen in Tanzania om voedsel, drinken, onderdak en nieuwe kleren te kopen.
€0
of
€5,000
raised
Be the first to support this fundraiser!
Momenteel doe ik 3 weken vrijwilligerswerk in Tanzania. Ik maak hier een hele bijzondere, maar vooral leuke tijd mee. Echter besef ik me ook wat voor een bevoorrecht leven we in Nederland leiden en wat voor armoede er in Afrika aanwezig is. Voor ons is eten en drinken vanzelfsprekend, hier doen mensen er alles aan om op een dag genoeg geld te verdienen om eten en drinken te kunnen kopen. En toch blijven ze zo vriedelijk, positief en optimistisch, iets waarvan wij nog heel veel kunnen leren.
Ik neem hier deel aan een aantal projecten, waarvoor ik mij dagelijks inzet. De meeste projecten draaien volledig op donaties. Het eerste project waarvoor ik mij graag inzet, is een weeshuis voor kinderen van 0 tot 5 jaar. Dit zijn kinderen van overleden ouders, kinderen die uit huis geplaats zijn door geweld en kinderen die op straat zijn gevonden. Dit is een verblijf waar de kinderen opvang, voedsel en onderwijs krijgen.
Het andere project is een opvang voor straatkinderen. Hier kunnen kinderen die op straat leven naartoe om voedsel en onderwijs te krijgen. We zoeken regelmatig kinderen die nog op straat leven op en kijken samen hoe we deze kinderen zo goed mogelijk kunnen helpen, zoals: medische zorg, opvang bieden, busticket kopen om terug naar familie te gaan, eten kopen, nieuwe kleren kopen etc.
De kinderen op beide projecten leven veel in armoede. De straatkinderen hebben geen tot weinig personen om op terug te vallen en kunnen niet zelfstandig voorzien in hun eigen levensbehoefte. De kinderen in het weeshuis hebben buiten eten en drinken weinig. Dit is voor ons erg lastig om te zien en we proberen daardoor zo veel mogelijk kinderen te helpen. We hebben zelf al veel producten kunnen gegeven aan de kinderen, echter is dit nog niet genoeg.
Daarom nu vanuit mij de vraag of jullie een klein bedrag over hebben om te doneren. Dit geld zal ik besteden aan eten en drinken, materialen voor het weeshuis, materialen voor de school bij het weeshuis, kleren en schoenen voor de kinderen, opvang voor straatkinderen etc. Met een klein bedrag zouden jullie mij en de kinderen al heel erg kunnen helpen!
Hier een paar voorbeelden:
Voor €2 geef je hier 1 kind de hele dag te eten.
Voor €4 kun je hier slippers/schoenen of een outfit kopen voor 1 kind.
Voor €15 euro geef je een opvangcentrum een hele maand water.
Het gaat dus al om kleine bedragen waarmee je hier het verschil kunt maken! Elke kleine beetjes helpen en je maakt de kinderen weer even gelukkig.
Heel erg bedankt, groetjes Milou Theuws 😘
Fundraiser organised by:
Milou Theuws
Be the first to support this fundraiser!
Show all donations