Steun concept Eljo Fashion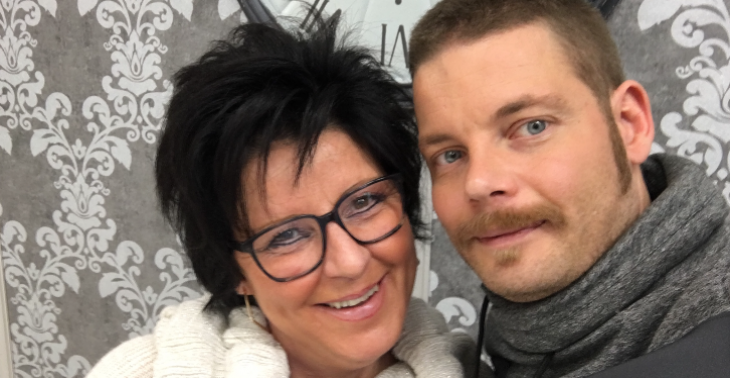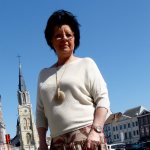 Share this fundraiser via:
Op steun van de overheid rekenen wij niet meer... Wij blijven toch graag open voor onze klanten!
€0
of
€20,000
raised
Be the first to support this fundraiser!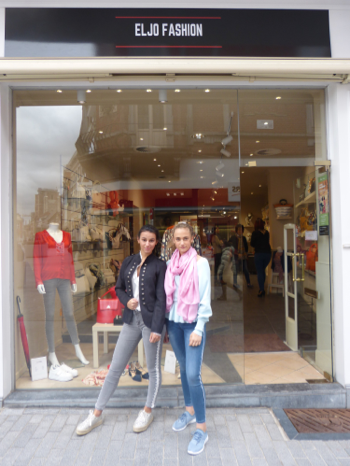 Lieve mensen allemaal,
De overheid laat ons in deze vierde golf echt in de steek… Wij hebben tijdens de aanvang van de Covid situatie een premie mogen ontvangen van 4000 euro, wat ver onder onze maandomzet is. Later hebben wij dan van het overbruggingsrecht mogen genieten, wat voor ons (Tom en Elvire, de twee zaakvoerders) loon van pas was. Omdat alle horeca activiteiten, trouwfeesten, familiefeesten, evenementen in onze stad, en zoveel meer wegviel, hebben wij ook onze klanten zien wegvallen, gewoon omdat zij voor niets geen kleding, schoenen, handtassen en de rest van onze aanbieding nodig hadden. Daarbij kwam ook het telewerken kijken, dat minder beweging meebracht, en minder nood aan aankopen doen.
Wij zijn ondertussen moeten beginnen met onze eigen spaarcentjes in de zaak te steken, om de huur te betalen, de sociale kas, nieuwe collectie aan te kopen om zo de winkel interessant te houden met nieuwe collecties. Tot nu aan is dat net gelukt, maar nu hebben wij julile hulp nodig, want de facturen blijven binnenkomen, maar de klanten zijn er niet tijdens deze golf.
Laat ons hopen dat dit de laatste golf is, en dat wij op deze manier hier onze achterstand huur kunnen ophalen en geld kunnen inzamelen voor de nieuwe collectie 2022 te kunnen aankopen. Want wij blijven graag open! Het is Elvire haar leven om er te zijn voor de klanten, hen bij te staan, te helpen, en natuurlijk ook een lieve babbel met hen te slaan.
Wij hebben zes jaar gevochten tot de mooie winkel die wij nu hebben aan de grote markt, maar de laatste twee zijn een strijd geweest!
Tom is ondertussen uit de zaak moeten stappen om toch nog wat inkomsten te sparen, maar het is ook zwaar voor Elvire want zij waren een super team!
Daarom hebben wij deze actie opgestart en vragen wij u om ons te helpen, om onze familiezaak verder te kunnen zetten, en al de eigen investeringen niet voor niets zijn geweest!
Met alle kleine beetjes geloven wij dat we corona kunnen overwinnen.
Groetjes & veel liefs
Elvire & Tom (Eljo Fashion)
Wij zijn een fashion concept gelegen te Sint-Truiden.
Fundraiser organised for: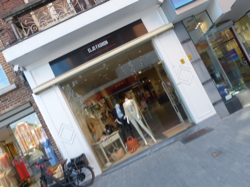 Eljo Fashion
Eljo Fashion, een familiezaak in de Haspengouwse hoofdstad Sint-Truiden
Sint-Truiden, de stad van het Haspengouw, is de perfecte plaats voor toerisme, fruitteelt met zijn uitgestrekte boomgaarden, tal van fietsroutes, leuke eetgelegenheden en zoveel meer... Maar buiten dat alles, is Sint-Truiden ook de perfecte stad om te shoppen. Met zijn volledig vernieuwd stadscentrum, kan je alvast volop genieten van de verscheidenheid in winkels en horeca. Ook Eljo vind je natuurlijk terug, vlak langs de Grote Markt, op Stapelstraat nummer 2.
Fundraiser organised by:

Elvire Pluymers
Be the first to support this fundraiser!
Show all donations