Samen sterk - Bouw mee aan Fusion van morgen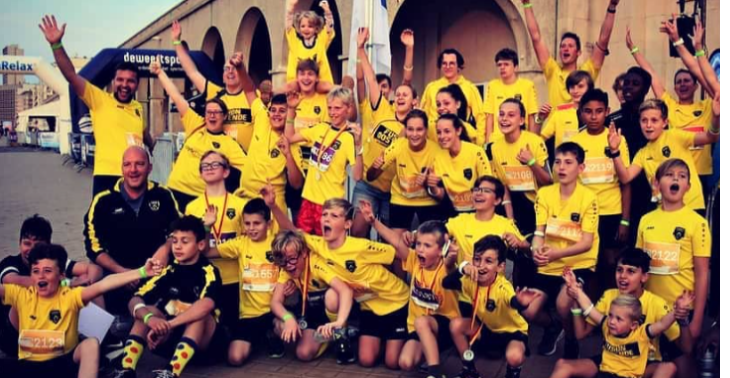 Share this fundraiser via:
Meer leden vragen meer ruimte. Met deze actie willen we de noodzakelijke uitbreidingen financieren.
In samenwerking met de stad Oostende willen we de successen van de voorbije jaren verder zetten en onze positie als 2de club van 't stad voor jongens en meisjes versterken. Dat vraagt een uitbreiding van de bestaande accommodatie met een berging, een EHBO ruimte, een vergaderruimte en een kleedkamer met douchemogelijkheden. Vanuit Fusion Academy zijn al heel wat middelen voorzien maar de stijgende kostprijzen zorgen voor een extra uitgave. We roepen daarom alle leden, familie van leden, vrienden en sympathisanten op om deze crowdfunding mee uit te dragen en mee te bouwen aan jouw Fusion van morgen. #geelzwartdeclubvanmijnhart
Elke donatie - hoe klein ook - telt! Elke donatie zal effectief gebruikt worden ook als we het vooropgestelde bedrag niet halen. Je bent dus zeker dat jouw bijdrage het verschil maakt!
Alle donateurs worden als VIP uitgenodigd op de officiële inhuldiging. Daarnaast voorzien we nog een aantal extra's:
donaties vanaf 10 euro : jouw naam op onze binnenWall of Support
donaties vanaf 50 euro : jouw naam op onze buitenWall of Support
donaties vanaf 150 euro : jouw naam op onze Wall of Support en uniek Fusion shirt
donaties vanaf 200 euro : jouw naam of bedrijfslogo op onze Wall of Support, uniek Fusion shirt en uitnodiging voor 2 personen voor de avant-première
donaties vanaf 500 euro : jouw naam of bedrijfslogo op onze Wall of Support en uitnodiging voor 2 personen voor netwerkdiner + avant-première
Fundraiser organised for: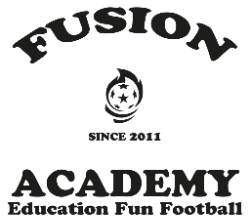 Fusion Academy Oostende vzw
De vereniging wil een brede motorische ontwikkeling bij jonge kinderen stimuleren en een beweegmentaliteit binnen het gezin promoten.
Ze biedt daarom mogelijkheden die erop gericht zijn een gezonde, evenwichtige en actieve levenshouding te bevorderen en organiseert vormingen voor volwassenen.
De vereniging heeft verder tot doel, buiten iedere religieuze, filosofische of politieke invloed, om de beoefening van sport te bevorderen en aan te moedigen. Centraal hierbij staat een individuele begeleiding van kinderen en het ontwikkelen van activiteiten die het welbevinden van de leden verhogen.
De vereniging verbindt er zich bovendien toe de principes van loyaliteit, integriteit en van sportieve geest als uitdrukking van de fair-play na te leven.
Om een kwaliteitsvolle dienstverlening te garanderen, neemt de vereniging initiatieven (individueel en in groep) of participeert ze in structuren die kennisdeling nastreven en een continue professionalisering van de eigen leden, de medewerkers en bestuurders faciliteren.
Fundraiser organised by:
Bruno Lamelyn