Pilates, Yoga, Nia en Massages in Studio Cocoon in Dikkele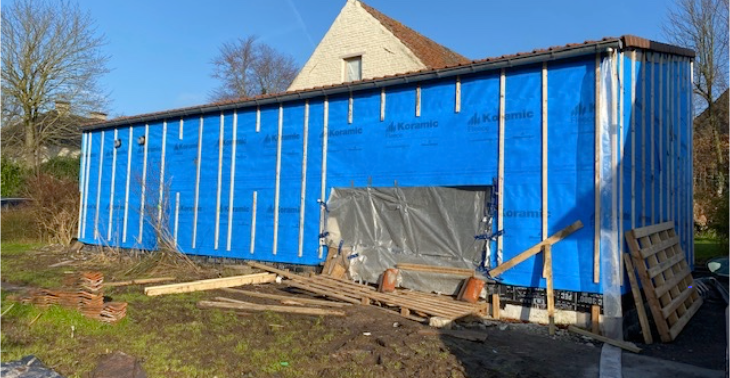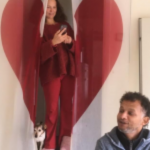 Share this fundraiser via:
Uitbreiding en heropbouw in ecologische houtskelet van Studio Cocoon om een fijne ontmoetingsplek met meer ruimte te creëren.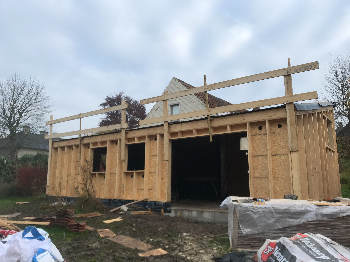 Een droom werd uiteindelijk werkelijkheid; het creëeren van een nieuwe ruime Studio Cocoon waar alle bewegingslessen, djembé lessen, workshops, massages en psychologiepraktijk kunnen plaatsvinden.
Hiervoor sloten we bij de bank een bijkomende lening af; door de hoge materiaalprijzen en extra onvoorziene werken bleek al snel dat dit bedrag onvoldoende was om alle kosten te dragen.
Daarom zetten we deze steunactie op en vragen we hulp om ons project volledig te kunnen afwerken. Vanaf maart 2022 kunnen we jullie dan vanuit onze passie en gedrevenheid verwelkomen om deel te nemen aan ons ruim aanbod om vanuit Verbinding (beter) zorg te dragen voor jeZelf en elkaar.
In totaal hebben we nog een budget van €7000 nodig om alles af te werken en de studio instapklaar te maken.
Jullie bijdrage kan een vrije gift zijn of een vooraf-aankoop van alles wat we aanbieden, met een extraatje erbovenop als blijk van waardering voor jullie steun:
een vrije gift van €50 met als bedankje een bon t.w.v. €8 voor onze Zomerbar Cocoon die opent mei 2022.
een vrije gift van €30 met als bedankje een bon t.w.v. €5 voor onze Zomerbar Cocoon.
€130 voor een 10-beurtenkaart Pilates, Yin yoga, Nia en trapeze yoga plus 1 gratis les
€240 voor een 20-beurtenkaart Pilates, Yin yoga, Nia en trapeze yoga plus 1 gratis les
€50 Personal training ( normale prijs €55 )
€480 10-beurtenkaart Personal training ( normale prijs €500 )
€27 duo reformer training Pilates ( normale prijs €30 )
€100 10-beurtenkaart Djembé-les plus 1 gratis les
€70 massagebon 1u plus 15min extra
€100-€300 verblijf in ons guesthouse Dar A'Mina in Z-Tunesië of deelname aan een groepsvakantie in Z-Tunesië met trektocht in de woestijn ; 10% korting bij eindafrekening - geldig tot eind 2023.
Beurtenkaarten, losse lesjes, PT's en massagebonnen zijn geldig tot eind 2022.
Gelieve bij de overschrijving te vermelden of het een vrije gift is of een vooraf-betaling voor een beurtenkaart, les, massage of verblijf in Dar A'Mina.
Alvast een heel erg welgemeend dankjewel om ons project te willen steunen en mee mogelijk te maken zodat Studio Cocoon in Dikkele de komende jaren een fijne beweeg, stilte- en ontmoetingsplek mag zijn waar iedereen welkom is.
Warme hartegroet,
Lisbeth&Oussama
Fundraiser organised for: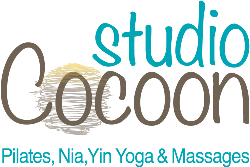 Studio Cocoon
Fundraiser organised by:

Lisbeth Haustraete