Opgesloten in de maatschappij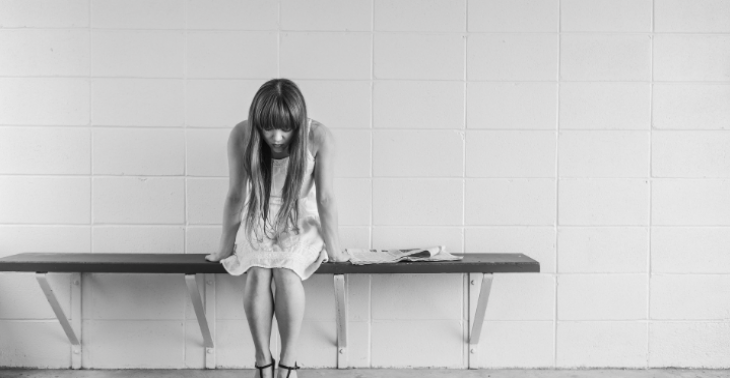 Share this fundraiser via:
5 jaar werd ik opgesloten als een kind van de staat..in 2008 kwam ik in een maatschappij terecht als een vergeten staat fout
€0
of
€10,000
raised
Be the first to support this fundraiser!
Introductie en achtergrondinformatie 'Opgesloten in de maatschappij'
In 2015 werd ik 'wakker'. Er ontstond bij een bewustwording van hoe ik vanaf jongs af overal in vastloop en geen positieve stappen lijk te maken in de maatschappij. Met deze bewustwording kreeg ik ook inzichten in hoe ik van de ene gefaalde hulpverlening- en jeugdzorgtraject naar de andere ging. Hoe ik zowel vrijwillig als gedwongen geholpen werd, maar geen stap vooruit kwam. Maar vooral ook hoe mijn verleden en tijd in de jeugdhulpverlening en opsluiting in de jeugdgevangenis (om mij zogenaamd te beschermen) mij nog steeds achtervolgd en in de weg staat.


Naar aanleiding van dit bewustwordingsmoment begon mijn zoektocht, onderzoek en drive naar anderen die opgesloten zijn in de maatschappij, de jeugdzorg, het onderwijssysteem en boven alles de strijd om mezelf te verbeteren, ontwikkelen en onderwijzen.
Deze zoektocht en onderzoek heeft ook veel vragen bij mij opgeroepen. Daarnaast merk ik dat mijn verhaal en die van de anderen, die dit hebben meegemaakt onbekend is. De verhalen, onderzoeken, verenigingen en schadevergoedingen voor mensen die tijdens de jeugdzorgtrajecten mishandeld of misbruikt zijn bekend. Maar hoe zit het met ons?
Ons verleden heeft ook een groot vooral negatieve impact op ons nu en in de toekomst.
Veel voorkomende kenmerken :
We hebben vaak geen erkende opleidingen kunnen afronden.
Behoorlijke psychische problemen en soms ook verslavingen.
We zijn vaak afhankelijk van een uitkering
Wij kunnen lastig werk vinden of een opleiding afronden
Wij worden bestempeld als criminelen of lastpakken in de maatschappij
Onze kinderen komen vaak ook onder begeleiding van jeugdzorg terecht omdat we vaak enerzijds moeilijkheden hebben met onze ouderschapsrol, maar anderzijds ook sneller aangepakt worden omdat wij zogenaamd 'instabiele' ouders zijn. Zelf zie ik dat andere moeders, die niet mijn stempel hebben en dezelfde fouten als ik maken in de opvoeding, er mee weg komen.


In mijn weg om mijn leven te verbeteren, loopt mijn verleden mij constant in de weg. Opleidingen volgen en werk vinden lukt niet omdat ik geen startkwalificatie heb. Als gevolg van mijn verleden heb ik psychische en neurologische klachten, die dit proces verder moeilijker maken.
In mijn re-integratietraject kwam ik erachter dat ik naast het volgen van een opleiding en werkervaring opdoen, mijn verhaal wil gieten in een project/initiatief.
Wat ik hiermee wil bereiken is:
⁃ Mijn verhaal vertellen.
⁃ Anderen bewust maken van dat er mensen zoals ik zijn in de Nederlandse maatschappij.
⁃ Jeugd en gezin professionals leren over onze ervaringen en hoe met ons om te gaan.
⁃ Het voorkomen dat jongeren hetzelfde meemaken als ik.
⁃ Mensen zoals ik inspireren en motiveren om te werken aan zichzelf en om boven hun labels uit te stijgen.
Hoe wil ik dit doen:
Ik vertel in mijn verhaal door te beginnen in het hier en nu als vertrekpunt. We nemen geleidelijk aan een reis terug naar het beginpunt: het moment dat ik als kind in een kindertehuis terecht kwam.
Mijn verhaal vertel ik in eerste instantie, door gebruik te maken van Social Media en een website.
Hier deel ik video's, interviews en zet ik een podcast op. Daarnaast wil ik wanneer de tijd daarvoor rijp is ook gevraagd worden om te spreken.
Fundraiser organised by:
Dorota Reszko
Be the first to support this fundraiser!
Show all donations