Jouw hulp is nodig om de lokale gemeenschap in Suriname te versterken.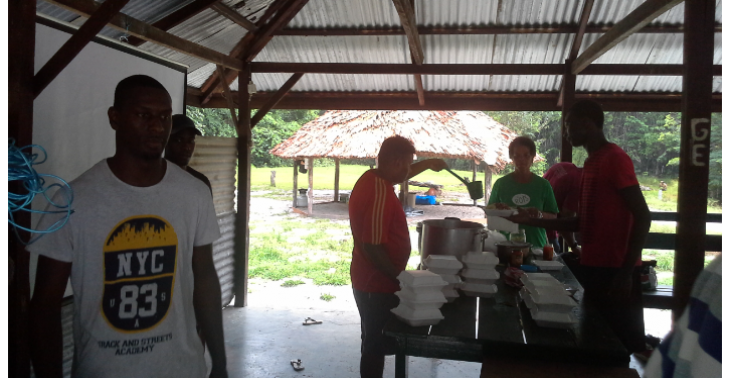 Share this fundraiser via:
Wij vragen steun voor de lokale gemeenschappen in Suriname, door corona hebben ze geestelijke & maatschappelijke hulp nodig.
€0
of
€4,000
raised
Be the first to support this fundraiser!
https://noohra.nl/suriname/ = Ga hier voor meer info
Het geestelijke en maatschappelijke ondersteuningsproject voor de lokale gemeenschap in Suriname.
Je kent het wel. Je hebt 8 uur geslapen maar je voelt je nog steeds moe. Niks lijkt goed te gaan op je werk en je weet niet hoe je hier vanaf moet komen. Je zit vast.
In Suriname komen dit soort problemen helaas ook vaak voor en hier willen we graag wat aan doen. Hierbij hebben we jouw hulp nodig, zodat we de bevolking geestelijke ondersteuning en een boodschap van hoop en waarheid kunnen schenken. We willen ze helpen en trainen hoe ze zelfredzaam kunnen zijn.
De financiën die jullie schenken zullen we als volgt inzetten:
Voor de reis naar Suriname;
Voor geestelijke ondersteuning en hulp;
Lokale gemeenschappen versterken.
De lokale gemeenschappen willen we versterken door landbouwprojecten op te zetten. Op deze manier kunnen we samen dus werkgelegenheid creëren, zodat mensen land kunnen bewerken en inkomen kunnen opbouwen met de oogst.
De oogst (de vraag om hulp) is wel groot, maar de arbeiders zijn weinig. Wij willen graag deze reis maken om de oogst in Suriname vruchtbaar te maken. Oogst jij ook mee?
Bij terugkomst maken we verslag van de reis en activiteiten die we ondernomen zullen hebben.
Wanneer je mee wil oogsten kun je dit hieronder doen.
Fundraiser organised by:
navayo leeuwin
Be the first to support this fundraiser!
Show all donations