Inzameling schoolspullen Almo kleuterschool Tanzania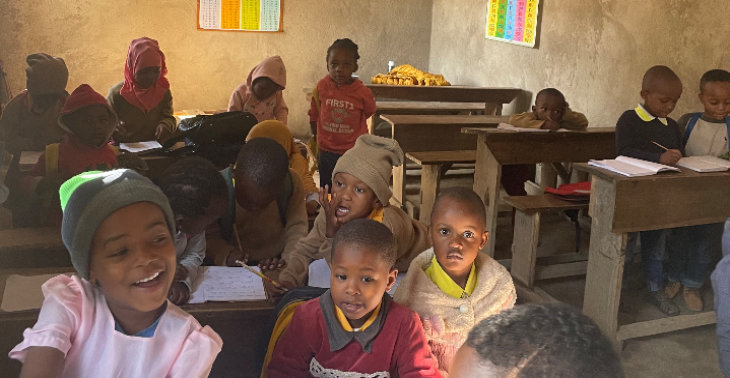 Share this fundraiser via:
Ik zou graag geld inzamelen om schrijf-, en knutselmateriaal, speelgoed… aan te kopen in een kleuterschool in Tanzania.
€0
of
€500
raised
Be the first to support this fundraiser!

Dag lieve mensen,
Momenteel doe ik vrijwilligerswerk in Tanzania, Arusha.
Ik sta in een kleuterschool waar de kindjes leren schrijven, tellen en engels spreken. Jammer genoeg is deze school niet voorzien van goede materialen zoals stiften, scharen, potloden, … Daarnaast hebben de kindjes ook geen speelgoed in de klas. Hierdoor zitten ze vaak in de klas te schrijven en kunnen ze minder kind zijn.

Samen met een vriendin, ben ik van plan om materialen aan te kopen om de kinderen een aangename en kleurrijke tijd op school te hebben.
Natuurlijk hangt daar ook een prijskaartje aan vast. Bij deze de vraag of jij een bijdrage wilt leveren aan dit project? Al is het maar €0,1. Voel je niet verplicht, het is volledig vrijblijvend.
Fundraiser organised by:
Charlotte Bal
Be the first to support this fundraiser!
Show all donations