Introducing black dolls in Africa.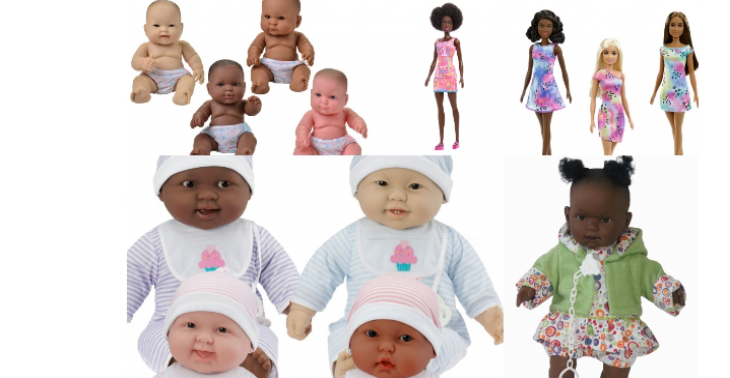 Share this fundraiser via:
99.999% of African children grow up not knowing that black dolls exist. Let the kids hv the dolls of their preferences.
€0
of
€250,000
raised

Be the first to support this fundraiser!
Hi everyone, Happy new year!
Please join me in making a difference by supporting a good cause!
I'm raising money for manufacturing, donating and introducing black dolls in Africa.
In Europe and America they have all colours of dolls in stock but in Africa it different.
99.999999% of children have no idea that black dolls exist.
This is why we missed that opportunity of choosing which colour of dolls we has.
Therefore i want atleast every child in Africa to choose a doll according to their preferences.
And another thin, all African /black child grow up knowing that they're as beautiful as everyone and their afro hair is magic.
I want them to see that it's very ok to be black.
Through introducing black dolls to them, it will make them feel that they are on the same beauty standard as others.
Together we can make African children feel better and loved. This' why I'm asking for your help. 🙏🏾
Thank you in advance for your contribution to this cause this will mean so much to them.
Fundraiser organised by:
Eva Mukiibi

Be the first to support this fundraiser!
Show all donations