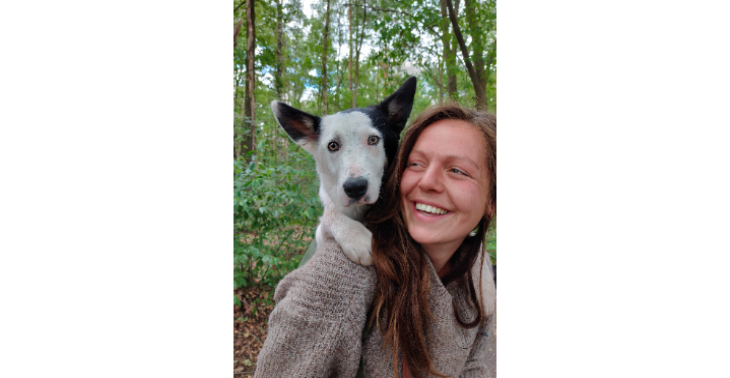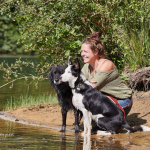 Help mijn viervoeter zijn 4 voetjes te behouden..
38

donations
€685
of €2,500 raised
*Englisch version below*
Buddy is nog maar 2,5 jaar, toch kan ik al een hele boek schrijven over hem. Dit wist ik vanaf het begin, het is een zalige allemansvriend met een overdosis goesting voor avontuur!
Jammergenoeg zijn de laatste hoofdstukken redelijk grijs... Buddy heeft een hernia opgelopen, dit is te laat ontdekt waardoor er de afgelopen 6 maanden (minstens) een fout bewegingspatroon is ontstaan.. De gevolgen zijn pijnlijk. Artorse op zijn enkel en al minstens een maand een ontstoken enkel gewricht. Met intensieve medicamenteuze & orthopedische behandeling als gevolg.
Het pijnlijke aan heel de zaak is dat we het afgelopen half jaar verschillende specialisten en klinieken heb bezocht, met foute diagnoses en grote onvoorziene uitgaven als gevolg.
En ja ik spaar al sinds ik dieren heb voor ze, maar dit gaat mijn petje te boven.. Vandaar de algemene steun die ik stiekem hoop te verdiennen met deze crowdfunding. We weten een diagnose, een gerichte behandeling volgt nu.
Als jij ervoor kiest onze weg te steunen, zijn Karl, Buddy & ik je zeer dankbaar! Als kers op de taart kan je een overnachting winnen in ons off-grid paradijs in midden Limburg!
Wij horen graag van je, iedere vorm van steun is welkom. Het was al een lange weg, en nog steeds een hele weg voor ons.
Alvast hartelijk dank. Merci beaucoup. Grazie mille. Taksemieke. Shukran. Dhanya bhad. Gracias. Vielen dank.
********
Although Buddy only just celebrated his 2,5th birthday, I could already write a book full of fun and unforgettable adventures. From the moment we met I knew he'd be my best friend.
Sadly, the last few months weren't easy on us. Buddy suffers from a hernia in his back and unfortunately this diagnosis was given way too late after months of searching for the reason he hurt so much. While not knowing the cause of Buddy's aking, the hernia made Buddy move in a bad way which results in arthrosis and infections in his body. In the past months our search for a diagnosis led us to multiple clinics and doctors, with unforeseen and big spends as a result.
Recently we started with intensive medical treatments. Although I've been saving up for my pets ever since I got them, these costs are more than I can take.
By launching a crowdfunding I kindly hope to receive support for our journey. Any donation, big or small, can make a big difference and brings us a step further to the best treatment for Buddy.
Buddy, Karl and I would be forever grateful for your contribution. To show thanks to everyone supporting us, I'm giving one lucky person an overnight stay in our off-grid little paradise in the woods of Limburg with a five star treatment given by myself and the doggos :)
If you feel us and if you're willing to support, please let me know. ♥️
Alvast hartelijk dank. Thank you. Merci beaucoup. Grazie mille. Taksemieke. Shukran. Dhanya bhad. Gracias. Vielen dank. ❤️
Fundraiser organised by:

Ellen Verberne
38

donations
€685
of €2,500 raised