Help onze grijze roodstaart papegaai Jack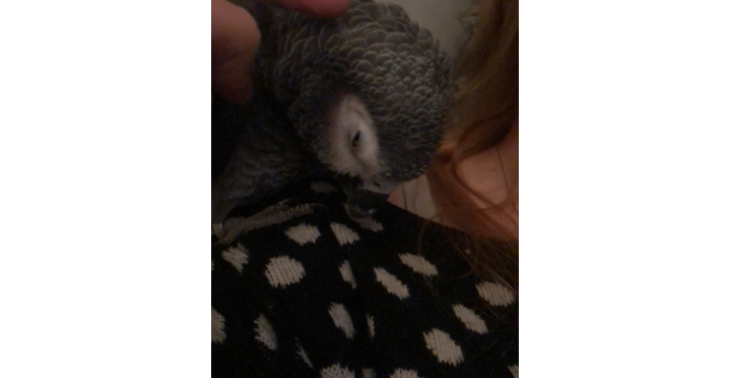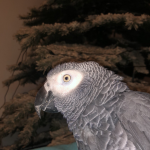 Share this fundraiser via:
Onze vogel is 100% te genezen, maar wij hebben de financiële middelen er niet voor. Wie helpen er allemaal mee?
€0
of
€500
raised
Be the first to support this fundraiser!
Beste mensen,
Wij hebben Jack als cadeau gekregen van een kennis voor onze verjaardag (moeder en dochter). Wij hadden het er al een tijdje over en zijn hartstikke blij met Jack. Dat is toch leuk? Een lieve, grappige, pratende vogel om je heen?
Echter is Jack een zieke vogel (was en is ook niet te zien, vogels verbergen het helaas als ze ziek zijn). De vorige eigenaar heeft er nooit wat over gezegd en daar zijn wij heel boos over. Wij zelf hebben het idee dat de vorige eigenaar dit al lang al wist ( de vogelarts heeft ook gezegd dat dit allemaal niet in een paar weken gebeurd ), maar dat hij de vogelarts niet zoveel geld wou betalen. En nu zitten wij ermee, maar wij hebben de financiële middelen daar niet voor en daarom zijn wij met spoed op zoek naar hulp. Hij is tenslotte pas 12 jaar jong… nu al ziek, maar er is een behandeling… een behandeling met 100% garantie dat hij blijft leven. 3 dagen in de kliniek, en alle verzorging die hij nodig heeft…
Waarom en wat er precies aan de hand is:
Wij zijn 2 december bij de vogelarts geweest vanwege dat hij in totaal 3x van zijn stokje is gevallen in zijn kooi. Het blijkt dat Jack al een langere tijd calcium tekort heeft, waardoor een opname bij de vogelarts echt noodzakelijk is. Dit om het calcium niveau op peil te krijgen en Jack over op pellets te zetten. Dit is tenslotte ook noodzakelijk. In dit voer zit namelijk alles wat een volwassen grijze roodstaart papegaai nodig heeft. Het probleem is alleen dat vogels dit echt moeten leren om te eten, het proeft in het begin een beetje raar en daarom is daar ook training voor nodig. Hij heeft ook nog eens onderliggende kwaaltjes, dat ook onderzocht moet worden.
Wij moeten met spoed een uv-a uv-b lamp aanschaffen, die kost compleet helaas ook rond de €100.
Kosten:
Alles bij elkaar zal zo'n €500,- kosten. Wij hopen dit bedrag snel te behalen om onze Jack te kunnen laten behandelen, zodat hij nog een lang leven aan kan gaan bij ons. Alle kleine beetjes helpen en alle hulp word uiteraard gewaardeerd! 🙏🏼
Liefs,
Jack de grijze roodstaart papegaai
Fundraiser organised by:

Kiara van de Veen
Be the first to support this fundraiser!
Show all donations