The organiser has inactivated donating. Donating is no longer possible.
The fundraiser has reached it's target amount.
Help ons verlies via phishing te recupereren en steun Kom Op Tegen Kanker.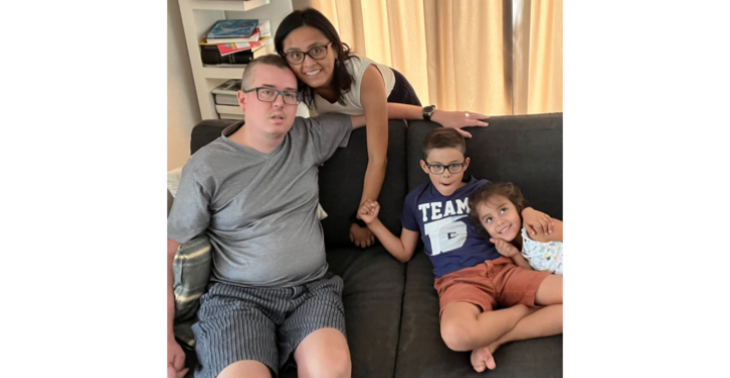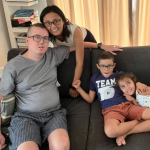 Share this fundraiser via:
Recent zijn we slachtoffer geworden van phishing. Dit op een zeer slecht moment aangezien ik terminaal ziek ben.
€0
of
€4,871
raised
Fundraiser has reached it's target amount
Donate Now
It is not possible to donate anymore
Hallo iedereen. Zoals de meesten onder jullie weten, heb ik sinds februari de kanker-diagnose gekregen. Het bleek om een aggressieve hersentumor te gaan. In april-mei begon ik aan de behandeling (een operatie was jammer genoeg niet mogelijk). Midden juli kreeg ik te horen dat de chemo-behandeling niet aansloeg en stopte deze dan ook. Sindsdien neem ik cortisone om de symptomen te beperken, en gelukkig zijn die voor het moment stabiel. Het is niet eenvoudig om dit te zeggen, maar naast het medische aspect zijn er natuurlijk ook altijd financiële zorgen voor de toekomst. Nu wil het lot dat mijn vrouw en ik recent het slachtoffer zijn geworden van phishing. In alle openheid, we zijn voor ongeveer 5000 € bestolen... Een slechter moment is niet mogelijk. Vandaar deze vrijblijvende oproep - die ik niet met plezier lanceer - om (hopelijk) een deel van deze som te recupereren. Ik begrijp dat dit een ongewone oproep is, maar ik doe dit uiteindelijk voor de toekomst van mijn kinderen. Sowieso gaat 10% van de opbrengst naar Kom Op Tegen Kanker. Mocht er via jullie good-will over deze som gegaan worden, dan wordt dit ook integraal naar Kom Op Tegen Kanker doorgestort. Ik wil dit alles zo transparant maken als mogelijk, dus zet dit op via dit platform zodat de tussenstand door iedereen gevolgd kan worden.
Ik voeg ook bewijsstukken mee omdat jullie me niet op mijn woord moeten geloven. Rechts naast deze tekst zie je 2 afbeeldingen (je kan afwisselen door de groene balkjes onderaan) van fragmenten van het proces verbaal. Op de tweede afbeelding zien jullie ook de som die in totaal werd afgehaald (4871 €). Doneren kan anoniem en is volledig vrijblijvend.
En alsjeblieft, mensen, wees voorzichtig op internet. Gebruik nooit jullie bank-kaartlezer om "je kaart te laten valideren" via vreemde links of als jullie iets willen verkopen…
Fundraiser organised by:

Mathias Versichele
Fundraiser has reached it's target amount
Donate Now
It is not possible to donate anymore
Show all donations